The Cessna 425 Conquest I is the ideal turboprop for short flights. The American manufacturer Cessna introduced the new model in 1978 and did not put it into total production until 1980. The Cessna 425 Conquest I charter allows you to travel from Indianapolis to Salt Lake City, Los Angeles to Chicago, Denver to Boston in the shortest possible time.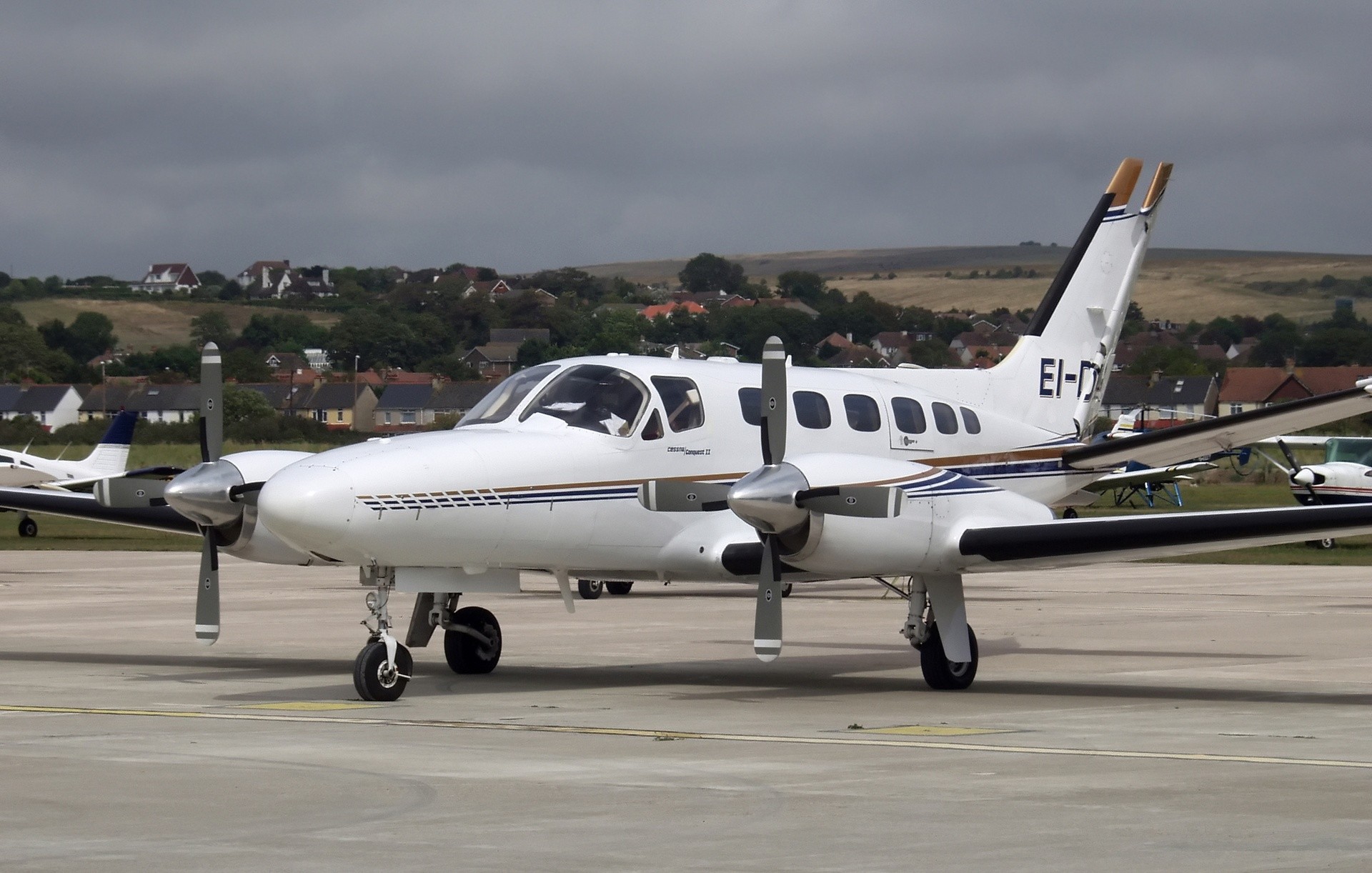 Charter a Cessna 425 Conquest I private jet:
The Conquest I is a low-flying all-metal plane with three-column retractable landing gear and two Pratt & Whitney Canada PT6A-112 turboprop engines. The aircraft has a fully pressurized cockpit and several innovative features to allow the plane to reach higher speeds. In addition, a variety of equipment can be installed on the Conquest I to increase flight performance significantly.
The impressive cabin space of the Cessna 425 Conquest I enables you to fly in all weathers, ensuring a comfortable and enjoyable experience for private aviation customers. In addition, the five comfortable leather seats ensure you can relax, and the separate areas with modern communication systems enable you to work productively.
Cessna 425 Conquest I General Characteristics
Passenger capacity: up to 5
Range: 1.646 nm
Max Cruise Speed: 265 knots
Cabin length: 10.50 ft
Cabin width: 4.59 ft
Cabin height: 4.27 ft
To hire Cessna 425 Conquest I Avanti for private flights, please submit the flight request form or call our agents at 1-877-281-3051 for 24/7 support.