The Bombardier Global 6000 is a large cabin, ultra long-range business jet manufactured by Bombardier Aerospace in Toronto, Canada. The Global 6000, formerly known as the Global Express XRS is an improved version of the original aircraft that was announced on October 6, 2003 during the NBAA Convention at Orlando, Florida.
Charter a Bombardier Global 6000 private jet: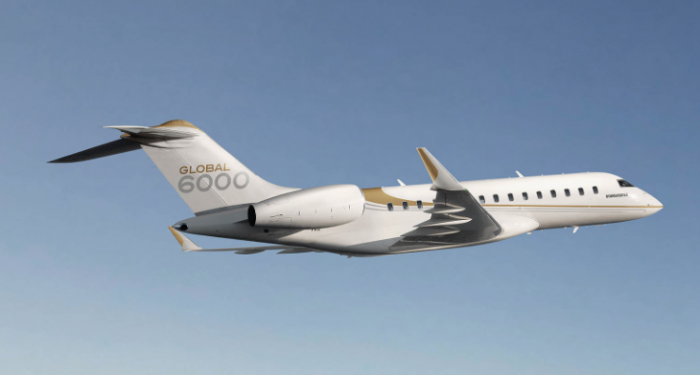 With a typical cruise speed of up to 564 miles per hour and has a certified ceiling of 51,000 feet, the 6000 is capable of flying high above that of most commercial airliners.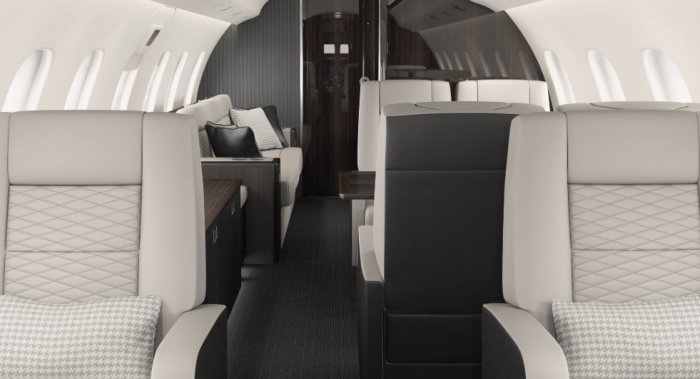 Passenger Capacity: up to 19 passengers
Max Range: 7,707 NM
Max Operational Speed: 0.89 Mach
Cabin Height: 6.25 ft.
Cabin Width: 7.9 ft.
Cabin Length: 48.35 ft.
Baggage Capacity: 195 cu ft.
The cabin of the Bombardier Global 6000 is over 48 ft. long, almost 8 ft. wide and more than 6 ft. high, making it a very spacious cabin to fly eight passengers comfortably, with enough space for two crew members.
There is in addition a high-density configuration where it is possible fit up to 19 passengers and two crewmembers typically used for the longest routes.
The Global 6000 is typically configured with three seating areas, with each having three windows on each side. There are two more windows that illuminate the section between the forward and mid-cabin seating sections, plus two windows in the aft lavatory that flood the interior with ample natural light. The Global 6000's superb cabin width allows use of wider cabin seats than many of the other long-range jets.
For charter rates and availability of the Global 6000, please submit the below flight request form, or call our agents 24/7 at 1-877-281-3051