Monarch Air Group provides Bombardier CRJ 900 business jet for private flights to any airport. Our aviation consultants are always ready to advise you on private jet charters and other business aviation services.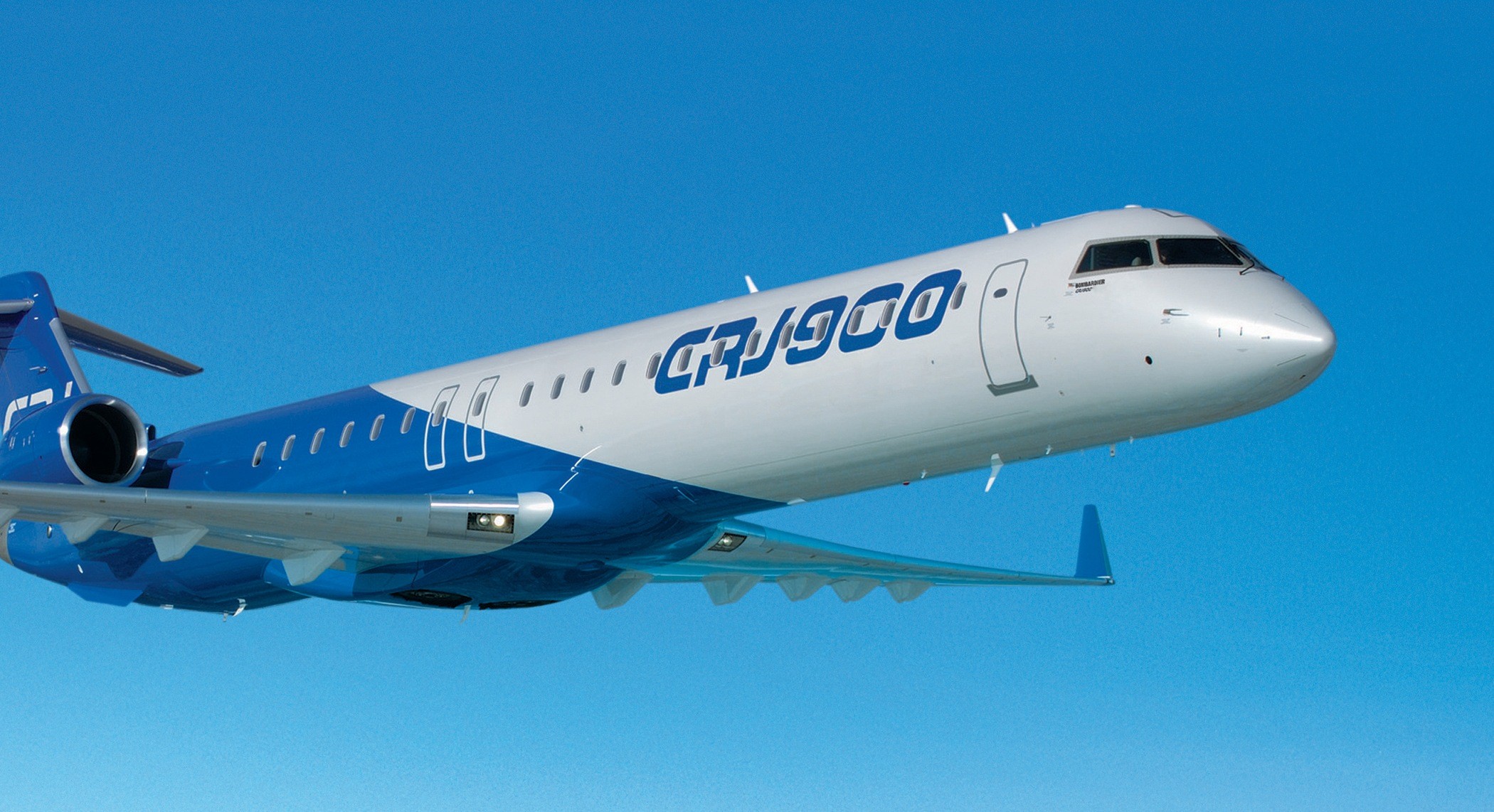 Bombardier CRJ 900 Charter Flights
Canadair Regional Jet CRJ900 is a medium-range regional jet developed by Bombardier Canadair Regional Jet. It is an updated version of the CRJ 700. The type is distinguished by its innovative fuselage design, redesigned wing, and upgraded cabin. In addition, Bombardier CRJ 900 private jet charter is outfitted with sophisticated air conditioning, lighting, soundproofing systems, and roomy luggage compartments.
Bombardier CRJ 900 Charter Cost
Chartering a Bombardier CRJ 900 private jet will cost from $16,ooo per hour. The price to rent a private aircraft is determined individually and is based on a number of factors, including the complexity and distance of the trip.
Call our representatives or fill out the flight request form below to learn more about Bombardier CRJ 900 charter rates and availability.
Charter a Bombardier CRJ 900 for Private Flights:
Bombardier CRJ 900 Overview
Production of the Bombardier CRJ 900 started in 2001, after its announcement in 1999. It is a modified version of the CRJ 700 with two fuselage extensions added to the front and rear of the CRJ 700's main fuselage to raise the maximum seating capacity from 70 to 86.
Bombardier CRJ 900 private jet charter is designed to handle high-traffic regional routes. The aircraft is armed with potent CF34-8C5 engines and has a maximum speed of 541 miles per hour. In addition, the Bombardier CRJ series includes a reinforced main landing gear, two more emergency exits, and a larger cargo area.
Bombardier CRJ 900 Interior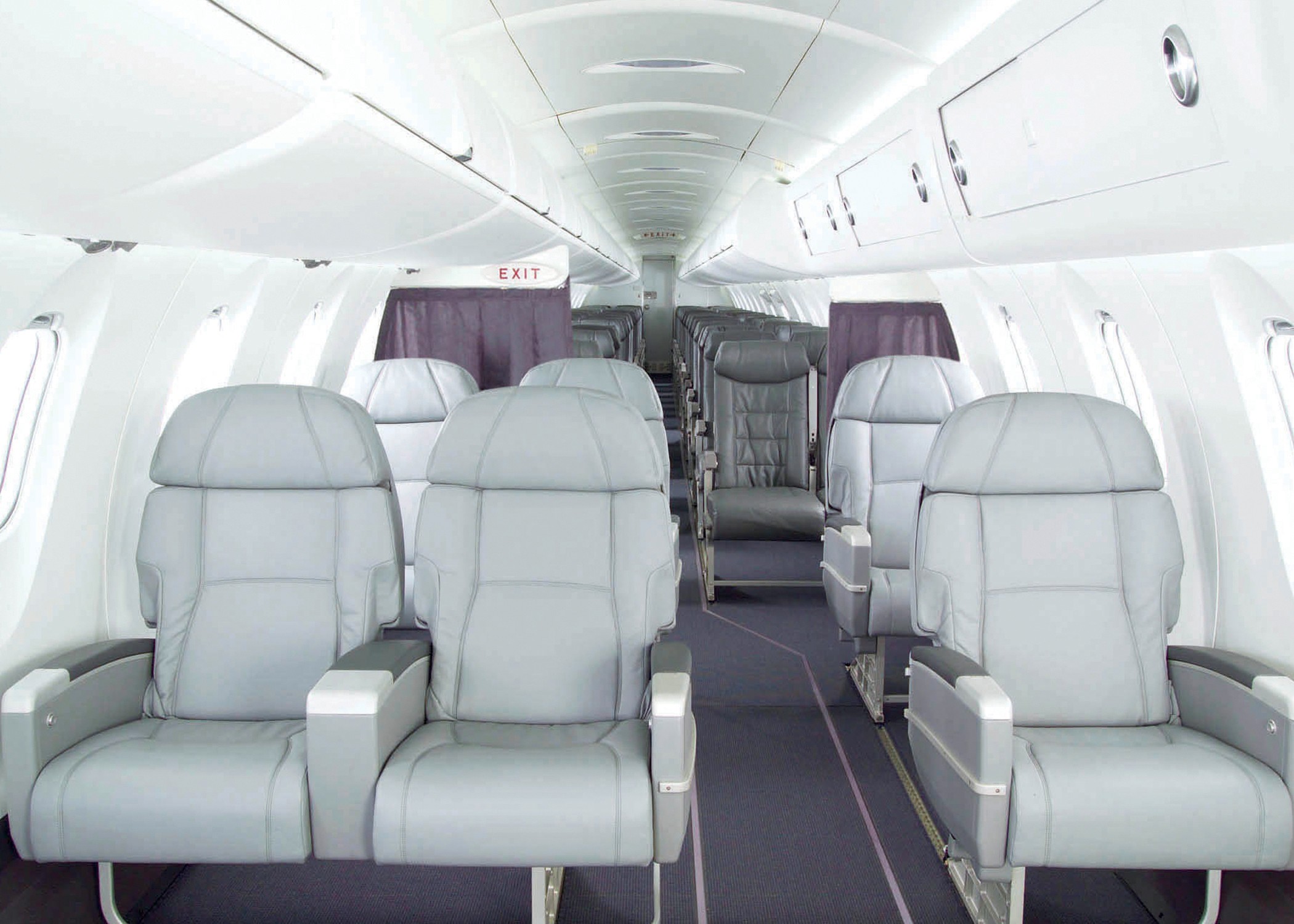 Bombardier CRJ 900 private jet charter is offered in four primary configurations: triple class, dual class, single class, and max. The primary distinction between the layouts is the number of seats, with 76, 81, 88, and 90 seats in the various classes.
Business class seats are in front of the aircraft in triple and dual layouts. The triple class has 12 seats, while the dual class has only nine. The sole difference between the single and max layouts is that the max has two additional seats jammed adjacent to the rear restroom.
Bombardier CRJ 900 General Information
| | |
| --- | --- |
| Classification | Regional Jet Airliners |
| Seats | 76 to 90 |
| Cruise Speed | 447 kts |
| Max Range | 1553 nm |
| Luggage Capacity | 594 ft³ |
| Interior Height | 6 ft. 2 in |
| Interior Width | 8 ft. 4 in |
| Interior Length | 69 ft. 4 in |
The best and most practical private charter airplanes in the world are Bombardier CRJ 900 models operated by Monarch Air Group. Our private jet charter service is available around-the-clock, every day of the week. Our company will offer a range of on- and off-board services in addition to trip planning.
FAQs: Bombardier CRJ 900 Private Jet for Charter
What Type of Private Jet is Bombardier CRJ 900?
The Bombardier CRJ 900 is a regional jet. It is part of Bombardier's CRJ (Canadair Regional Jet) series, which is designed for short-haul to medium-haul routes. The CRJ 900 is a larger model in the series, with a seating capacity of up to 90 passengers and a range of around 2,000 nautical miles. The CRJ 900 is available for private jet charter through Monarch Air Group.
What is the Cost of Chartering a Bombardier CRJ 900?
The cost of chartering a Bombardier CRJ 900 can vary greatly depending on several factors, such as the location, the time of year, the length of the flight, and more. On average, the hourly rate for a Bombardier CRJ 900 private jet charter can range from $16,000 per hour. However, it's important to note that this is just a rough estimate, and the actual cost can be higher depending on more factors. It's best to contact our operators to get a more accurate quote for a specific flight.
How Long is the Range of the Bombardier CRJ 900?
The range of the Bombardier CRJ 900 is approximately 2,000 nautical miles (3,704 kilometers), depending on various factors such as weather conditions, payload, and fuel consumption. This makes it suitable for medium-haul routes.
What Runway Length Does the Bombardier CRJ 900 Need?
A runway of at least 6360 ft for takeoff and 5,360 ft for landing is required for Bombardier CRJ 900 private jet charter.
When Should I Choose the Bombardier CRJ 900 Charter Flight?
Your trip will undoubtedly be secure, enjoyable, and opulent if you rent a Bombardier CRJ 900 furnished with a range of facilities. Without stopping, this aircraft can carry you from New York to Miami or from Chicago to San Diego.
How Far in Advance Can I Charter the Bombardier CRJ 900?
In six hours, a private Bombardier CRJ 900 flight can be arranged. In order to guarantee that you receive a Bombardier CRJ 900 charter that satisfies your needs, please get in touch with us as soon as possible after your reservation has been confirmed.