Monarch Air Group provides Bombardier CRJ 700 business jet for private flights to any airport. Our aviation consultants are always ready to advise you on private jet charters and other business aviation services.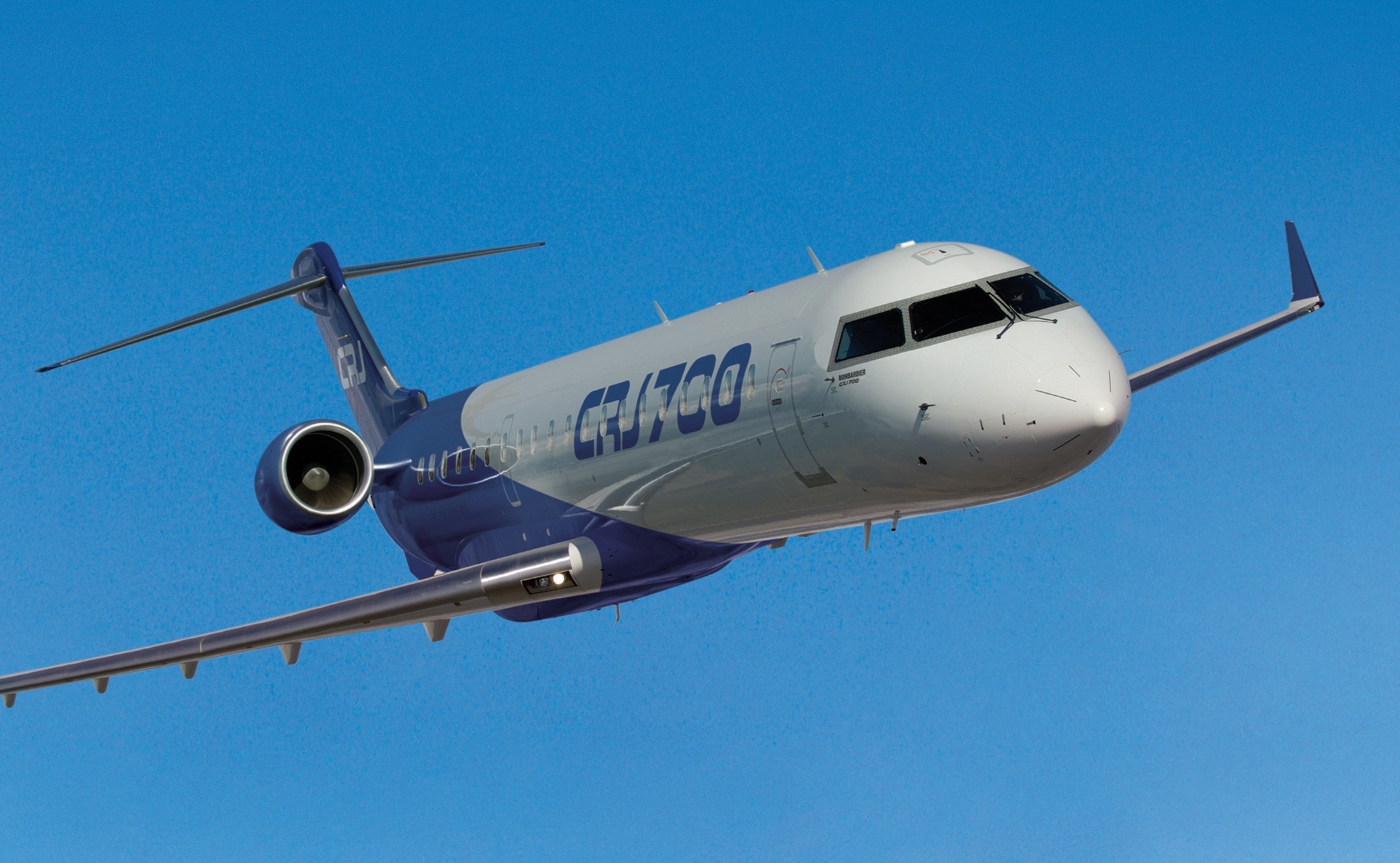 Bombardier CRJ 700 Charter Flights
Bombardier CRJ 700 is a medium-range regional jet manufactured in Montreal. The first model debuted in 1999, replacing the older CRJ 100/200. The CRJ700 has a longer fuselage with seating for around 70 people, a more spacious cabin, redesigned wings, and more powerful engines. For those seeking the ultimate in luxury and convenience, a Bombardier CRJ 700 private jet charter is an ideal solution
Bombardier CRJ 700 Charter Cost
Chartering a Bombardier CRJ 700 private jet is around $10,000 – $16,000 in billable flight hours. The price to rent a private aircraft is determined individually and is based on a number of factors, including the complexity and distance of the trip.
Call our representatives or fill out the flight request form below to learn more about Bombardier CRJ 700 charter rates and availability.
Charter a Bombardier CRJ 700 for Private Flights:
Bombardier CRJ 700 Overview
The CRJ family is known for its dependability and effectiveness. Bombardier CRJ 700 private jet charter has a range of 2,185 nautical miles and is also quite economical. The strong CF34-8C1 engine allows for a top speed of 556 mph. The CRJ 700's operation on airlines started in 2001, and according to the FAA Type Certificate, it is designated as CL-600-2C10.
Bombardier CRJ 700 Interior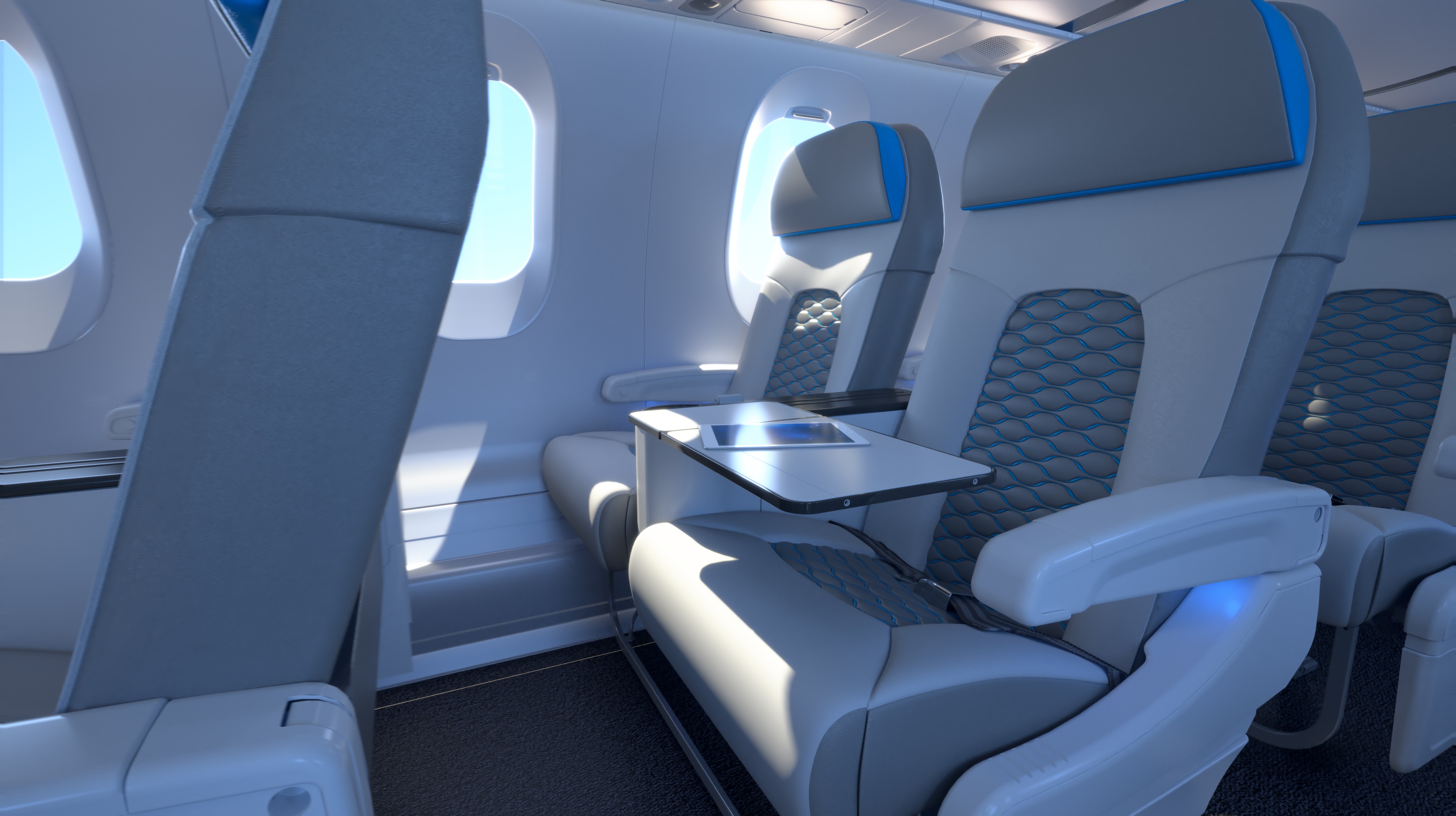 The cabin of Bombardier CRJ 700 private jet charter is outfitted with contemporary air conditioning, lighting, soundproofing, and baggage racks. It can accommodate 78 travelers, with seats placed in a 2+2 configuration. In addition, there are two cabin spaces in Bombardier CRJ700's standard configuration: business class and economy.
Bombardier CRJ 700 General Information
| | |
| --- | --- |
| Classification | Airliner |
| Seats | 78 |
| Cruise Speed | 447 kts |
| Range | Up to 2,185 nm |
| Luggage Capacity | 23.01 m3 |
| Interior Height | 6.20 feet |
| Interior Width | 6.99 feet |
| Interior Length | 56.69 feet |
Private charters on Bombardier CRJ 700 aircraft operated by Monarch Air Group are unmatched in terms of comfort and luxury. We provide private jet charter services on a Bombardier CRJ 700 seven days a week, around the clock. Along with trip planning, we'll offer a range of onboard and offboard services.
FAQs: Bombardier CRJ 700 Private Jet for Charter
What Type of Private Jet is Bombardier CRJ 700?
The Bombardier CRJ 700 is a regional jet aircraft that is designed for shorter, regional routes.The CRJ 700 is a part of the CRJ series of regional jets, which are manufactured by Bombardier Aerospace. The CRJ 700 typically seats around 65 to 76 passengers, depending on the configuration, and has a range of around 2,000 miles.
When Should I Choose the Bombardier CRJ 700 Charter Flight?
You can experience a safe, comfortable, opulent flight on a private Bombardier CRJ 700 aircraft with a number of facilities. This plane can make nonstop flights from Las Vegas to Washington and San Francisco to Chicago.
What Runway Length Does the Bombardier CRJ 700 Need?
Bombardier CRJ 700 private jet charter needs a runway of at least 6,072.76 feet for takeoff and 5,118.05 feet for landing.
How Far in Advance Can I Charter the Bombardier CRJ 700?
Within six hours, a private Bombardier CRJ 700 jet flight can be booked. Please contact us as soon as possible following your reservation so that we can assure you receive a Bombardier CRJ 700 charter that matches your needs.