Monarch Air Group provides Bombardier CRJ 200 jet charter for private flights to any airport. Our aviation consultants are always ready to advise you on private jet charters and other business aviation services.
CRJ 200 jet Charter Flights
The Bombardier CRJ 200 is a contemporary passenger aircraft usually utilized for charter, domestic, and regional operations. The aircraft was designed by Bombardier Regional Aircraft and is an upgraded version of the CRJ-100, capable of operating in rough weather situations and high-altitude airfield conditions.
CRJ 200 Charter Cost
The hourly rate for a private jet charter using a Bombardier CRJ 200 starts at around $12,000 – $15,500 per hour. The distance and complexity of the journey are the two most significant factors influencing the total cost of chartering a private aircraft.
If you are interested in chartering a Bombardier CRJ 200, please contact our agents or fill out the flight request form on this page to receive pricing and availability information.
Charter CRJ 200 for Private Jet Flights:
CRJ 200 Overview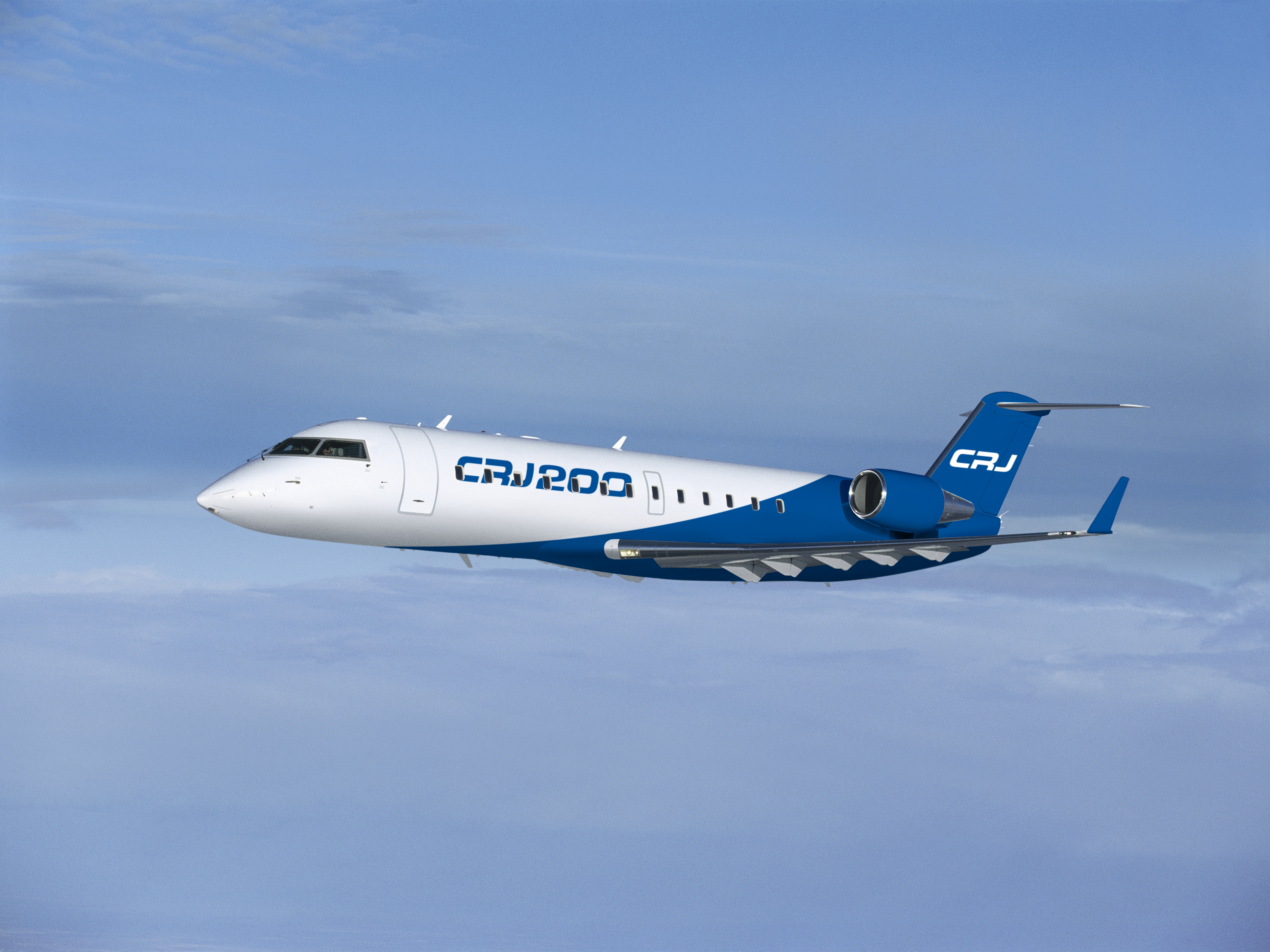 Bombardier CRJ200 is a regional jet airliner manufactured by Bombardier Aerospace. New characteristics include fuel-saving General Electric CF34-3B1 turbofan engines, the capacity to perform in high altitude and hot climate conditions, and fuel efficiency. The aircraft can attain speeds of 508 mph and cruise 3,231 miles nonstop without refueling.
CRJ 200 Interior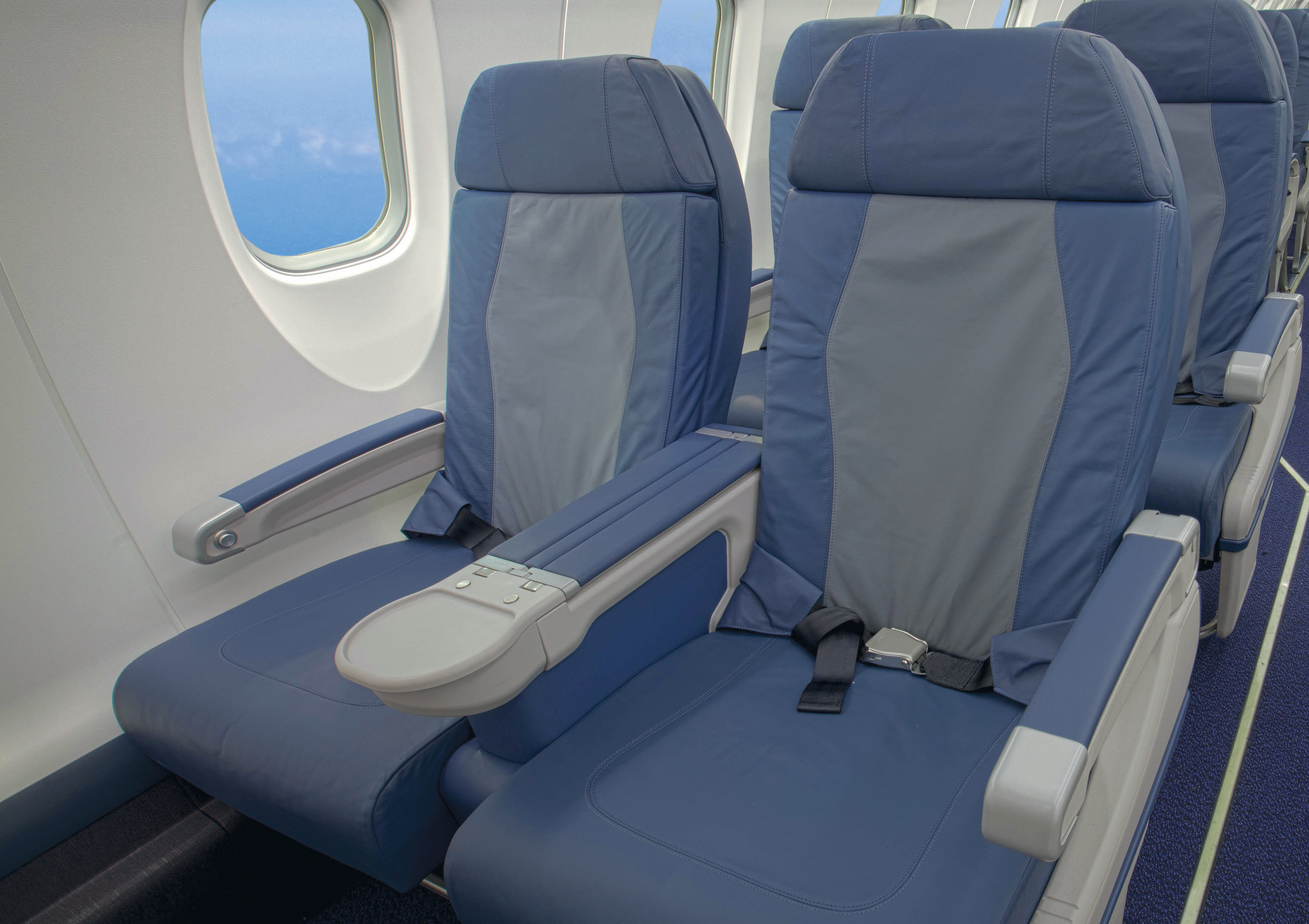 The cabin of the Bombardier CRJ 200, furnished with 50 leather seats and engineering solutions, can be readily modified to accommodate the whole economy or business/economy class. In addition, this aircraft type is useful for arranging flights for corporate transportation, show business groups, and cargo.
CRJ 200 General Information
| | |
| --- | --- |
| Classification | VIP Airliners |
| Seats | 50 |
| Cruis Speed | 424 kts |
| Range | 1,345 nmi |
| Interior Length | 40.1 ft | 12.25 m |
| Interior Height | 6 ft | 1,85 m |
| Interior Width | 8.2 ft | 2,5 m |
| Luggage Capacity | 18.1 cu ft | 5,52 cu m |
Monarch Air Group provides the highest level of comfort and luxury if you want to charter a Bombardier CRJ 200 jet. We will assist you in selecting the departure and arrival airports and flight crew as you arrange your journey. We will also provide numerous in-flight and post-flight services in addition to route planning. Contact us whenever you need to book a Bombardier CRJ 200 private jet.
FAQs: CRJ 200 Private Jet for Charter
What Type of Private Jet is Bombardier CRJ 200?
Bombardier CRJ 200 is a regional business jet developed by Bombardier Aerospace.
When Should I Choose the Bombardier CRJ 200 Charter Flight?
With a range of up to 1,345 nmi, chartering a Bombardier CRJ 200 is suited for groups of up to fifty passengers. There are nonstop flights between New York and Los Angeles, New York, and Ottawa, and Madrid and Berlin. The regional airliner also features a simple maintenance program designed to save operating and ownership expenses, making chartering the CRJ200 an appealing alternative for private passengers, business executives, and VIP coteries.
What Runway Length Does the Bombardier CRJ 200 Need?
The Bombardier CRJ 200 needs a 6,290 ft runway length to take off and 4,850 ft to land.
How Far in Advance Can I Charter the Bombardier CRJ 200?
Typically, private Bombardier CRJ 200 flights require six hours to arrange. After confirming your reservation, please contact our specialists so that we may customize your Bombardier CRJ 200 charter to your requirements.