Monarch Air Group provides Boeing Business Jet (BBJ) 777X charter for private flights to any airport worldwide. Our aviation consultants are always ready to advise you on private jet charters and other business aviation services.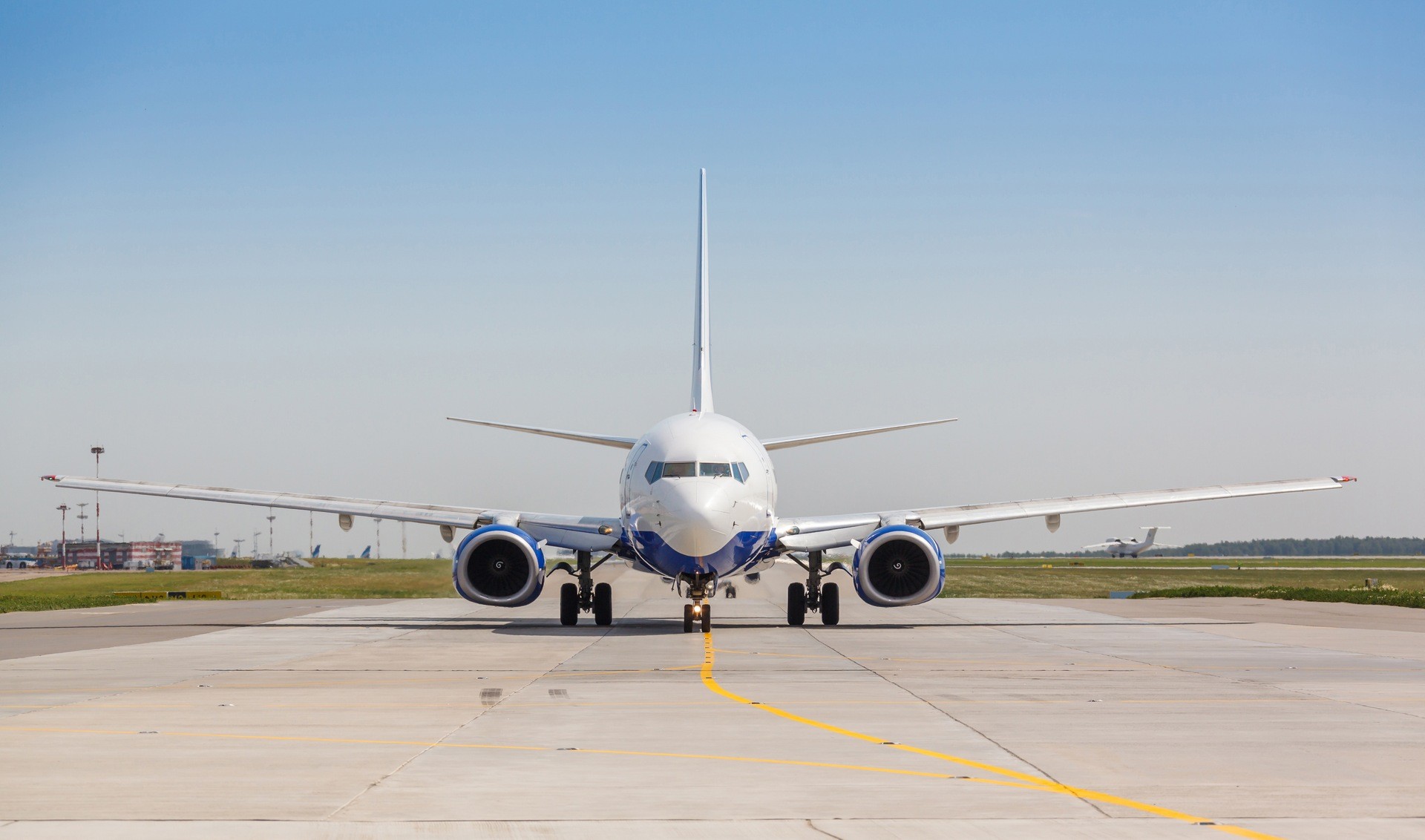 Boeing Business Jet (BBJ) 777X Charter Flights
The latest modification of the Boeing 777 family, the long-range wide-body BBJ 777X, is one of the most famous aircraft in private aviation. The main differences between the Boeing Business Jet (BBJ) 777X and previous modifications are its size as well as the presence of a folding wing made of composite materials.
The company claims that the private jet BBJ 777X can make non-stop flights between any two cities in the world. Therefore, it is the best option for groups of executives and VIPs on international charters and long-haul domestic flights.
BBJ 777X Charter Cost
Chartering a BBJ 777X private jet will cost between $12,500 to $21,000 per hour. The cost of renting a Boeing Business Jet (BBJ) 777X is calculated individually, and depends on several parameters, such as the distance and complexity of the route or the airport for landing.
For BBJ 777X charter rates and availability, please submit the flight request form below or call our agents.
Charter A BBJ 777X For Private Flights:
Boeing Business Jet (BBJ) 777X Overview
Boeing Business Jets offer an impressive range and are ideal for private charter, corporate, and government operations. With its advanced winglets, autonomous boarding ramps, and optional fuel tanks, the BBJ 777X offers increased fuel efficiency and many other benefits.
The key differentiator between the charter jet BBJ 777X and other business jets is the increased range achieved by eliminating rows of seats for hundreds of passengers and their luggage. In addition, the corporate airliner is equipped with two General Electric GE9X engines, which, together with additional fuel tanks, provide an intercontinental range.
There are two modifications of Boeing 777X, BBJ 777-8 and BBJ 777-9, designed for business aviation. The business aviation versions will have a much looser cabin as well as more expensive materials.
BBJ 777X Interior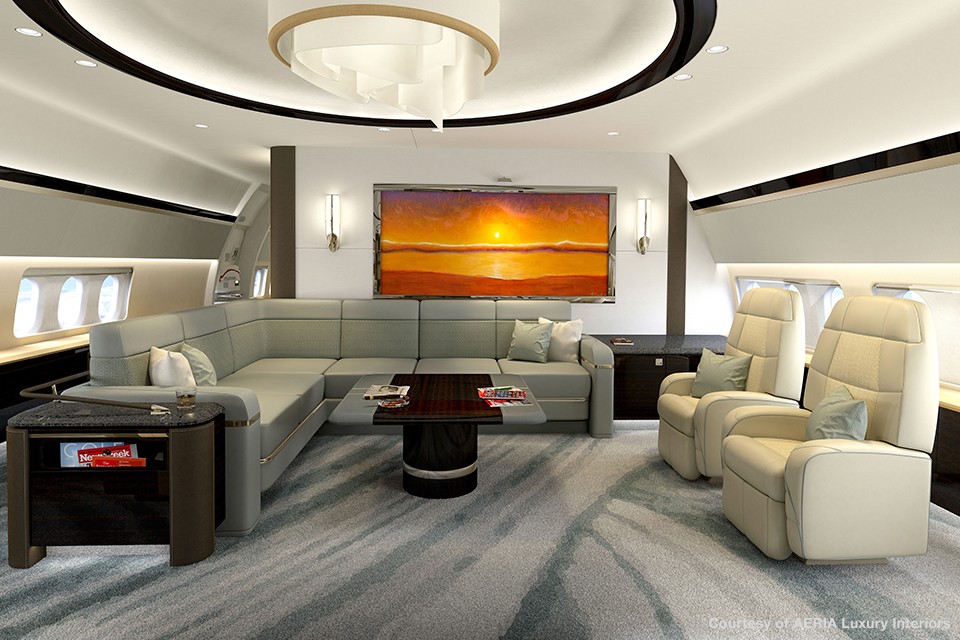 BBJ unveiled interior concepts for the BBJ 777X from three leading interior design companies as Greenpoint Technologies, Jet Aviation, and Unique Aircraft Design. This demonstrates the flexibility and adaptability of the spacious cabin of the BBJ 777X business jet. Each concept shows how the aircraft can be transformed to meet the needs of any VIP when flying the BBJ 777X privately.
The BBJ 777X jet provides an incredibly innovative digital cabin control system, thanks to Honeywell's Ovation Select, which allows passengers to maintain maximum productivity during the flight. Passengers can use full compatibility with all the latest devices and gadgets for video conferencing in the air or manage business matters over the Internet with private jet charter BBJ 777X. Modern displays and other digital media are capable of high-definition video playback.
Amenities vary depending on the layout, but full private bedrooms, office space, restrooms, and even showers are available. The BBJ 777X has a full galley aboard, including a microwave, standard oven, refrigerator, and enough space to create a home away from home or an office in the sky.
Boeing Business Jet (BBJ) 777X General Information
BBJ 777-8
BBJ 777-9
Classification
VIP Airliner
Seats
75
Cruise Speed
559mp/h
Range
11,645 nm
11,000 nm
Interior Height
8.2 ft
Interior Width
19.7 ft
Monarch Air Group is one of the leading companies providing private flights on BBJ 777X. The experience of our specialists allows us to serve your flight to the highest standard and in accordance with your personal wishes.
FAQs: Boeing Business Jet (BBJ) 777X Private Jet for Charter
When Should I Choose the BBJ 777X Charter Flight?
The BBJ 777X offers reliability and performance like its commercial counterparts, with all the luxury, comfort, and convenience expected of private air travel. The Boeing BBJ 777X charter is suitable for jet flights for numerous business travels and the private travel needs of the government sector.
How Far In Advance Can I Charter the BBJ 777X?
The next time you have a private flight BBJ 777X is ready for departure with 6 hours in advance. A BBJ 777X charter jet might be your best bet with a wide range of additional luxury services.
What Runway Length Does the BBJ 777X Need?
Despite its size, the BBJ 777X can take off from a runway at sea level at 5,885 feet. Charter a BBJ 777X private jet meets all expectations when traveling to airports with less developed infrastructure or limited ground support, such as those in the Caribbean.
BBJ 777X For Group Charters
Monarch Air Group provides the necessary amenities and personal touch for an exciting group travel experience regardless of the purpose of the trip. BBJ 777X group travel charters are widely used for travel by sports teams during championships and tournaments and private group travel by celebrities to international festivals. We understand that all of this requires privacy, comfort, and luxury.