The Beech King Air B200 light turboprop transport aircraft has been in production for many years and is considered one of the best in the business aviation segment. The manufacturer, Beech Aircraft Corporation, continues to improve and add to the King Air aircraft. Chartering a Beech King Air B200 allows you to travel from Philadelphia to Denver, New Orleans to Boston, New Orleans to Boston in the shortest possible time.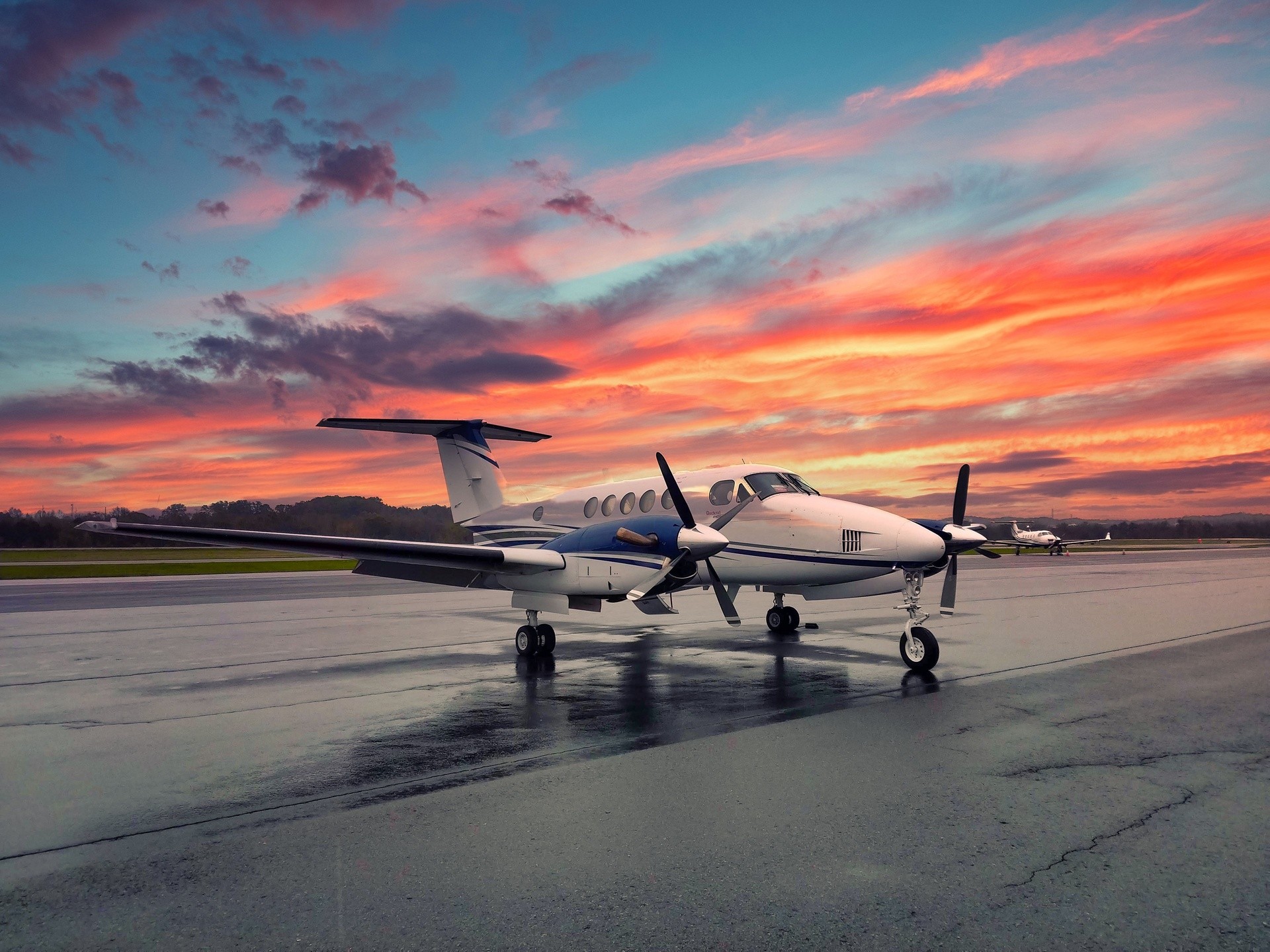 Charter a Beechcraft King Air B200 private jet:
The King Air B200 is currently in widespread use around the world. It is equipped with a Rockwell Collins Pro Line 21 avionics suite with airspeed indicators and an electronic flight information system. Features also include powerful Pratt & Whitney PT6A-41 reverse airflow engines. More than 1,500 Super King Airplanes have been produced since production started.
The Beech King Air B200 offers a comfortable and spacious configuration. It has a separate aft toilet, an airtight baggage compartment, comfortable seats, and communication systems.
Beechcraft King Air B200 General Characteristics
Passenger capacity: up to 6
Range: 1500 nm
Max Cruise Speed: 226 kts
Cabin length: 16 ft 8 In
Cabin width: 4 ft 10 In
Cabin height: 4 ft 10 In
To hire Beechcraft King Air B200 for private flights, please submit the flight request form or call our agents at 1-877-281-3051 for 24/7 support.