The light turboprop aircraft BE90 King Air designed by the American company Beech Aircraft quickly gained popularity in the business aviation segment. It is a multi-purpose aircraft that has been named the best in its via class and was produced in several modifications. A charter on the BE90 King Air allows for the shortest possible time to travel from Kansas City to Dallas, Los Angeles to El Paso, Louisville to Chicago.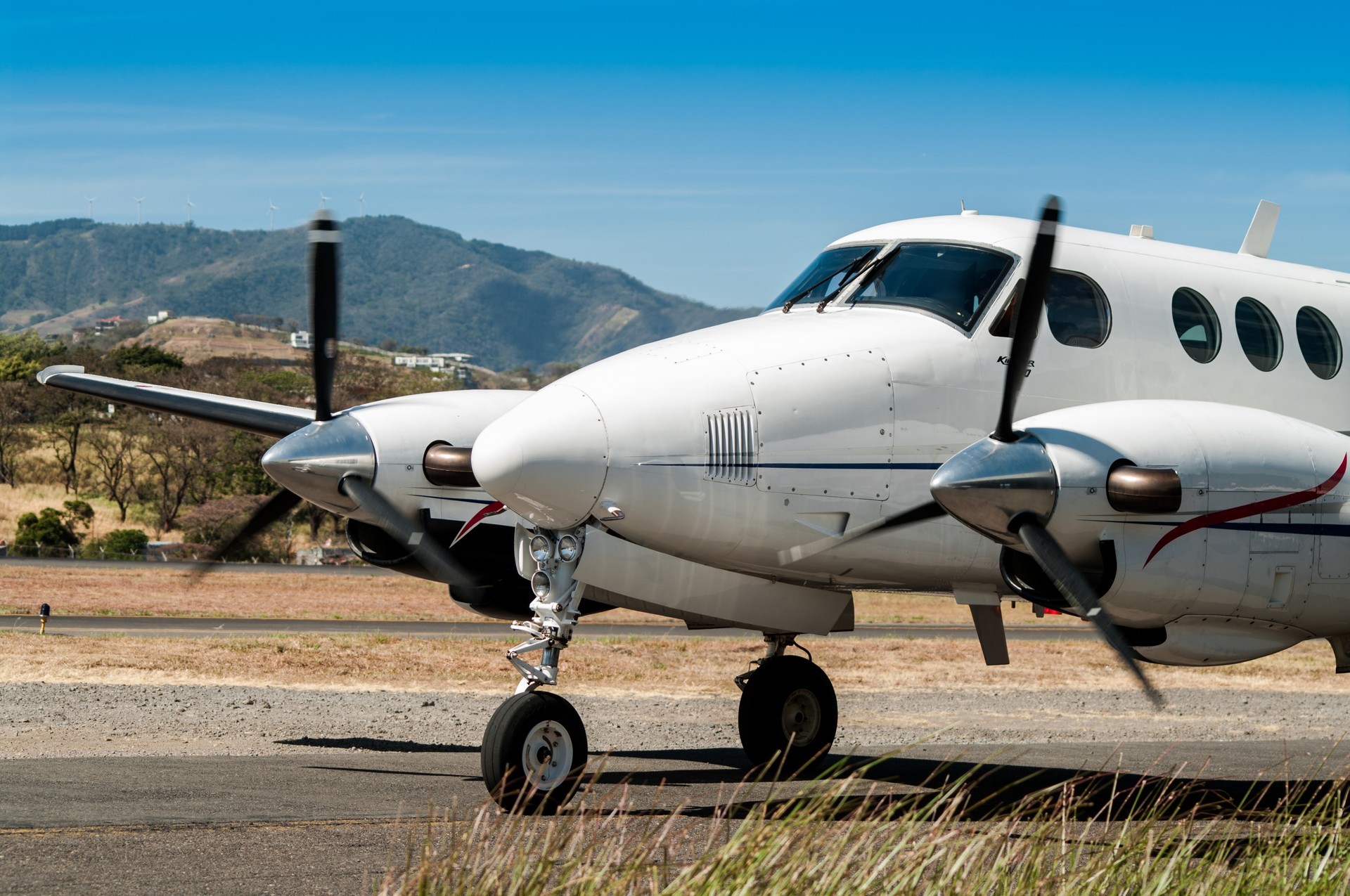 Charter a Beech BE90 King Air private jet:
The BE90 King Air marked the beginning of the King Air 90 family of aircraft. A powerful Pratt & Whitney turboprop engine, a pressurized fuselage, and improved tail fins distinguished the plane from previous models. During serial production, over seven thousand samples of BE90 King Air were produced.
The BE90 King Air cabin is well equipped for work or leisure. It features a separate aft toilet, a sealed luggage compartment, and communication systems.
Beech BE90 King Air General Characteristics
Passenger capacity: up to 7
Range: 1040 nm
Max Cruise Speed: 210 kts
Cabin length: 12 ft 5 In
Cabin width: 4 ft 6 In
Cabin height: 4 ft 10 In
To hire Beech BE90 King Air for private flights, please submit the flight request form or call our agents at 1-877-281-3051 for 24/7 support.