The ACJ319neo is a business jet based on the A319neo passenger aircraft, retaining all the benefits of the older models, including the most expansive cabin in its class, with upgraded engines and "sharklets."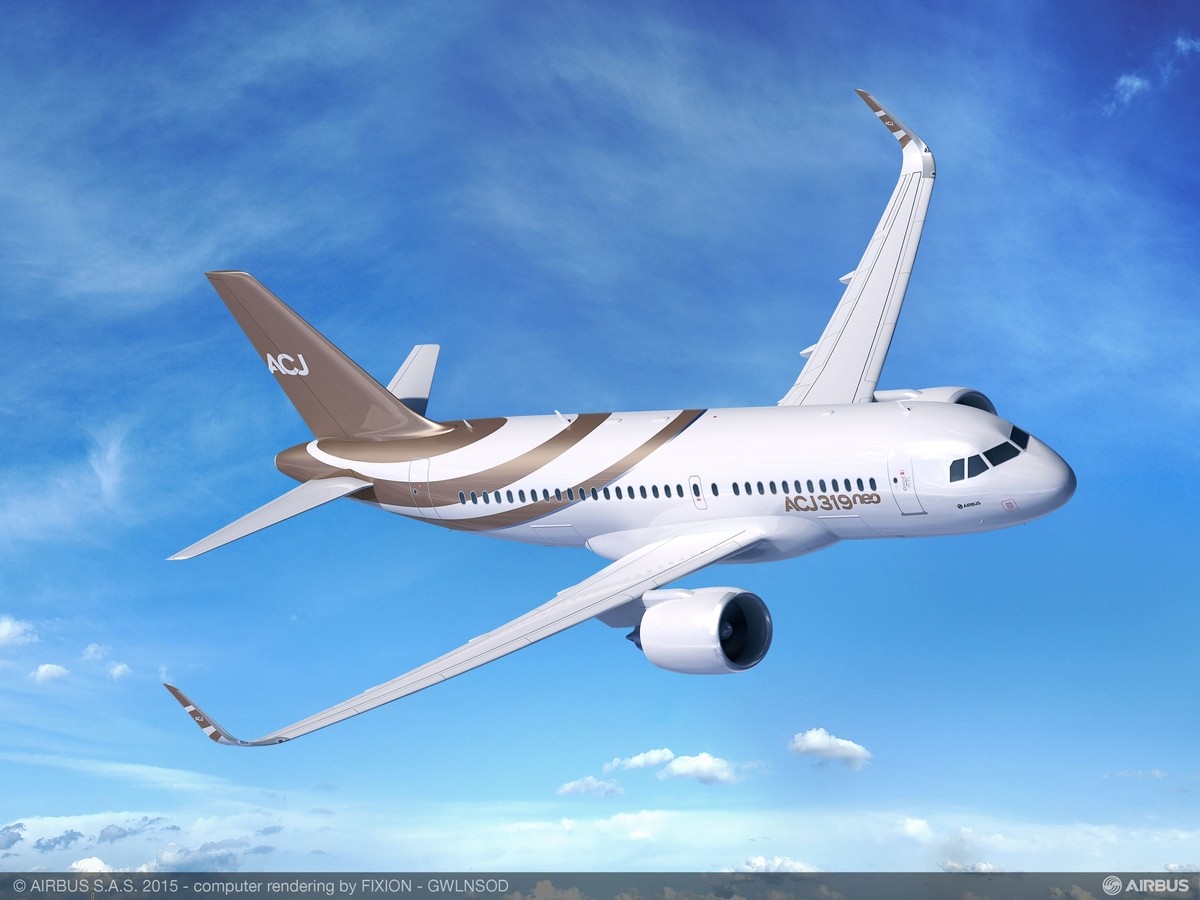 Charter an Airbus ACJ319neo private jet:
The ACJ319neo, thanks to aerodynamic improvements and new engines, managed to reduce fuel consumption significantly and increase the range to 7.862 miles, approved for ETOPS flights of 180 minutes. Some of the improvements are fly-by-wire, head-up display (HUD), side-sticks instead of handwheels.
These aircraft set new standards in the business airline market regarding both passenger comfort and operational efficiency. The main features of the ACJ319neo are comfort and plenty of personal space during flight. The interior is designed to meet the individual needs of business aviation, using the smoothest possible lines and trying to avoid right angles. Multimedia projection of the sky on the ceiling visually increases the space, and the combination of wood and warm colors of leather give the ACJ319neo a unique charm.
Airbus ACJ319neo General Characteristics
Passenger capacity – 8-19 seats
Maximum Cruise – Mach 0.82
Maximum range – 7,862 miles
Cabin height – 2.25 m | 7 ft 5 in
Cabin length – 24.01 m | 78 ft 9 in
Cabin width – 3.70 m | 12 ft 2 in
For Airbus ACJ319neo charter rates and availability, please submit the flight request form or call our agents at 1-877-281-3051 for 24/7 support.