The Airbus A318 Elite was developed by the European aircraft manufacturer and is the smallest member of the Airbus A320 generation. However, the model is a large commercial aircraft certified by the European Aviation Safety Agency for a steep approach. The aircraft entered service in 2003 and is equipped with state-of-the-art cabin systems control and state-of-the-art technologies.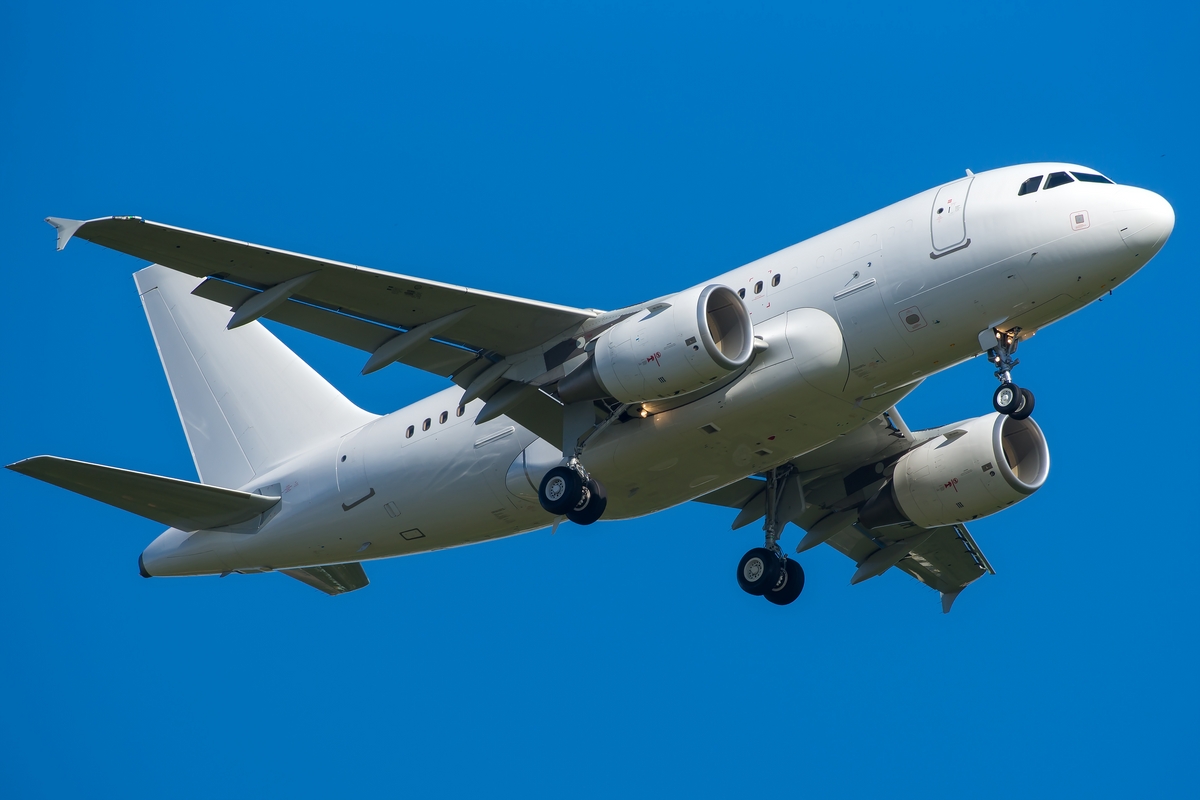 Charter an Airbus A318 Elite private jet:
Powered by a Pratt & Whitney PW6000 CFM56-5 engine, the Airbus A318 Elite is capable of flying up to 4.600 miles with a max cruising speed of 591 mi/h and can perform transatlantic and intercontinental flights. In addition, the lower weight gives the A318 a 10 percent greater range and allows it to serve routes not available on other models.
Airbus A318 Elite General Characteristics
Cabin length 70.8 ft | 21.6 m
Cabin width 12.1 ft | 3,7 m
Cabin height 7.2 ft | 2,2 m
Baggage Volume – 74.9 cu ft | 21.21 cu m
Maximum number of passengers 18
The Airbus A318 Elite business jet has 18 seats spread over an area. The business jet cabin is equipped with a lounge, meeting room, private office, and kitchen. Moreover, there are toilets and large sections for luggage placement; it is much more spacious than even BBJ liners. Furthermore, the aircraft is equipped with a three-zone climate control system and the latest electronic control unit for cabin systems with a touch panel.
For Airbus A318 Elite charter rates and availability, please submit the flight request form or call our agents at 1-877-281-3051 for 24/7 support.