Monarch Air Group provides private air charter in Greece. Our clients benefit from top-notch service, unrelenting dedication to safety, a wide selection of aircraft, and years of experience in chartering private jets. To obtain a free quote, please use our online quoting tool provided below, or call toll-free at 1-877-281-3051.
Charter a private jet to&from Greece
About Greece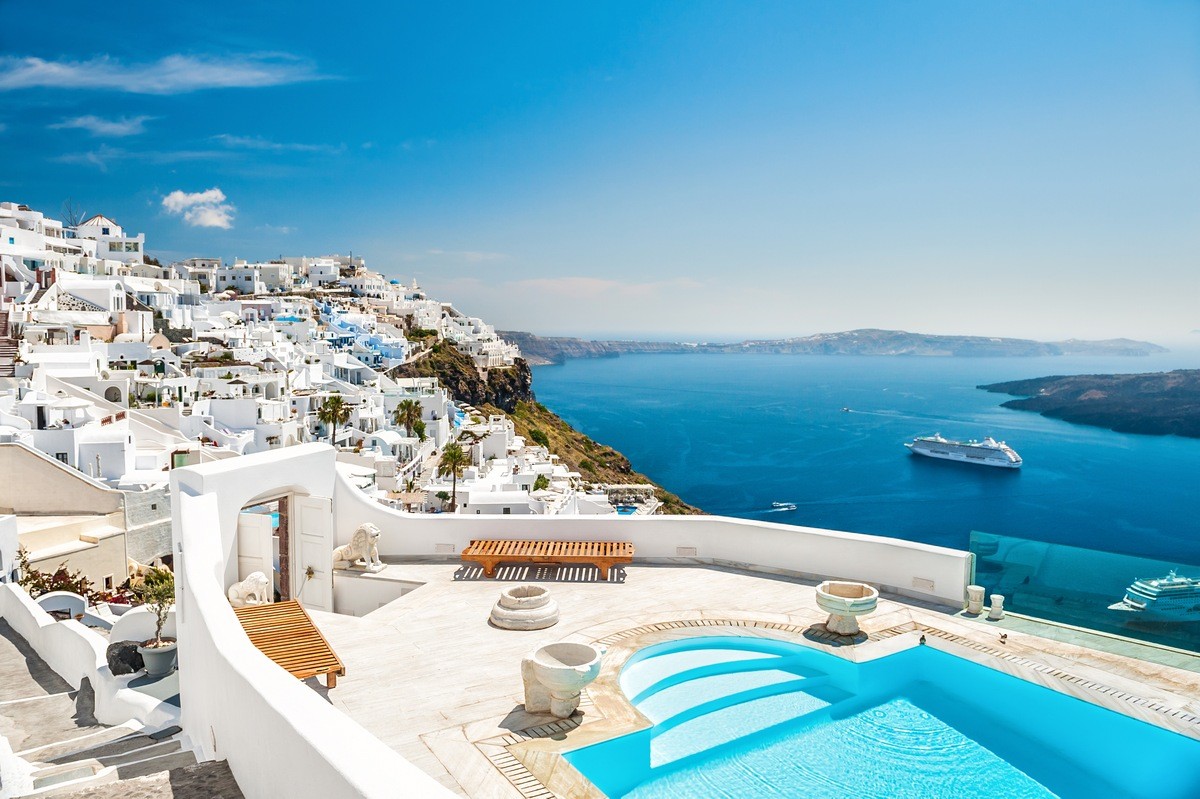 Greece is the famous cradle of Western civilization, where democracy, Olympiad, theater, architecture, sculpture, science, and ethics were born. A country with a very long history, the remains of world-renowned, amazing in size and antiquity, scattered over many islets of the Aegean and Ionian Seas. A country where people take pride in their hospitality and joyful lifestyle, where tourists can relax on beautiful beaches and relax in the sea and mountain scenery.
Greece is located in south-eastern Europe, on the southern edge of the Balkan Peninsula. This ancient land is surrounded by the Ionian, Mediterranean, and Aegean Seas. It borders Albania, Macedonia, Bulgaria, and Turkey. Greece has a population of 10.6 million. Athens is the capital and the largest city in the country. Other major cities are Thessaloniki, Patras, Larissa and Heraklion. Almost 20% of the country is made up of islands, including the most popular ones: Crete, Rhodes, Euboea, the Cyclades, the Ionian Islands, the North Sporades, and the South Sporades.
Greece has one of the longest coastlines globally – almost 16,000 km – which consists of land and many islands with many beautiful small beaches and charming coves. The Greek seas are popular in Europe and around the world for their crystal clear waters and golden sandy beaches.
Greece is a popular tourist destination in Europe and is home to more than 18 world heritage sites UNESCO. The most famous sights of Greece are Acropolis, Mount Olympus, Lake Plastira, Parthenon, Meteora, Knossos, Temple of Olympian Zeus, Syntagma Square, National Archaeological Museum, Mycenae, and many others.
There are currently 15 international airports in Greece. They are mainly located on the islands as it is a trendy tourist destination.
Popular Greece Private Jet Destinations
Private Jet Flights to Skiathos
Kefalonia Private Jets
Zakynthos Charter Flights
Halkidiki Private Planes
Private Planes to Kalamata
Greece Map