Monarch Air Group provides private air charter in Corfu. Our clients benefit from top-notch service, unrelenting dedication to safety, wide selection of aircraft, and years of experience in chartering private jets. To obtain a free quote, please use our online quoting tool provided below, or call toll free 1-877-281-3051.
Charter a private jet to&from Corfu
About Corfu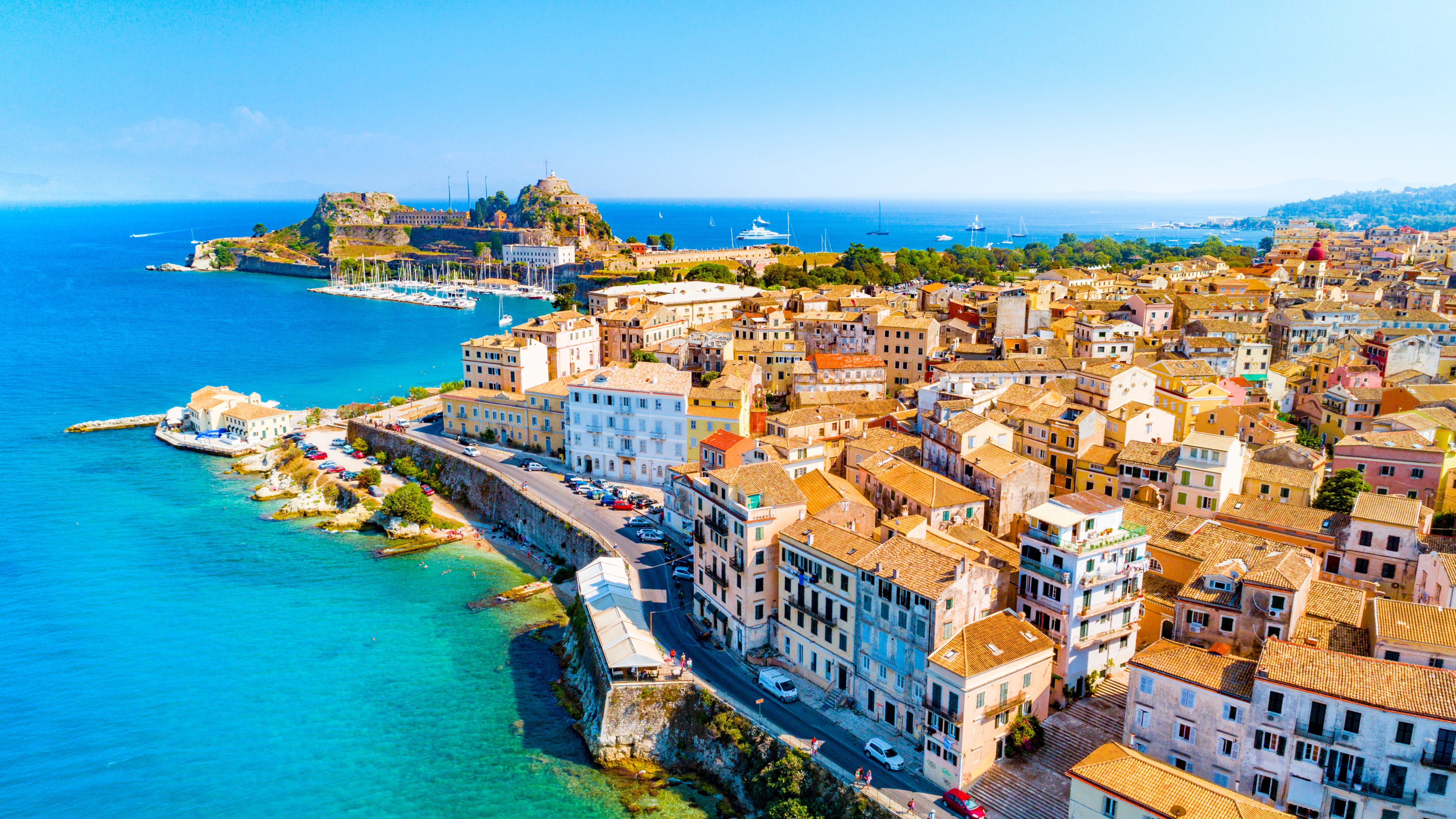 Monarch Air Group offers private jet charter services to and from Corfu, Greece.
Corfu is an island located off the coast of Greece. Known for its iconic blue caves, mountainous landscape and seashore dotted with upscale resorts, Corfu is an ideal destination for a mix of adventure and relaxation.
When exploring Corfu, visitors will see cultural influences from its past under Venetian, French and British rule, before it became part of Greece in 1864. Corfu's earliest history can be traced to the Venetian period at the site of its two fortresses built in 1555 and 1588 by the Venetians as a defense against the Ottoman Empire. A historical attraction to explore during your visit to Corfu is the Neoclassical Achilleion Palace, a well-preserved imperial residence that was built for Empress Elisabeth of Austria in 1891.
A popular adventure in Corfu includes exploring several blue sea caves located along the island's rugged coast. Popular day excursions include visiting nearby Paxos and Antipaxos by fast boat service, ferry or private sea taxi. Paxos is a favorite destination for photographers because of its uncommercialized, idyllic island charm. You can choose to explore the island on a walk, relax and enjoy a seaside café or soak up the sun on the beach. Other attractions include nearby Mouse Island and the UNESCO-listed Old Town to explore the lively Bazaar of Corfu and the activity of Corfu's busy harbor.
Corfu Airport is located 2 miles (3 km) from Corfu town. Empty legs and transient aircraft are extremely popular in the region.
Corfu Map
Airports within 70 miles For Private Jets to Corfu
1. CFU, Corfu International Airport, Corfu, Greece
2. PVK, Aktion National Airport, Preveza, Greece
3. EFL, Cephalonia International Airport, Cephalonia, Greece
4. BDS, Brindisi – Salento Airport, Brindisi, Italy
5. GPA, Araxos Airport, Patras, Greece
6. VOL, Nea Anchialos National Airport, Volos, Greece
7. IOA, Ioannina National Airport, Ioannina, Greece
8. KZI, Kozani National Airport Filippos, Kozani, Greece
9. KSO, Kastoria National Airport, Kastoria, Greece