Monarch Air Group provides private air charter in Thessaloniki, Greece. Our clients benefit from top-notch service, unrelenting dedication to safety, wide selection of aircraft, and years of experience in chartering private jets. To obtain a free quote, please use our online quoting tool provided below, or call toll-free 1-877-281-3051.
Charter a private jet to&from Thessaloniki
About Thessaloniki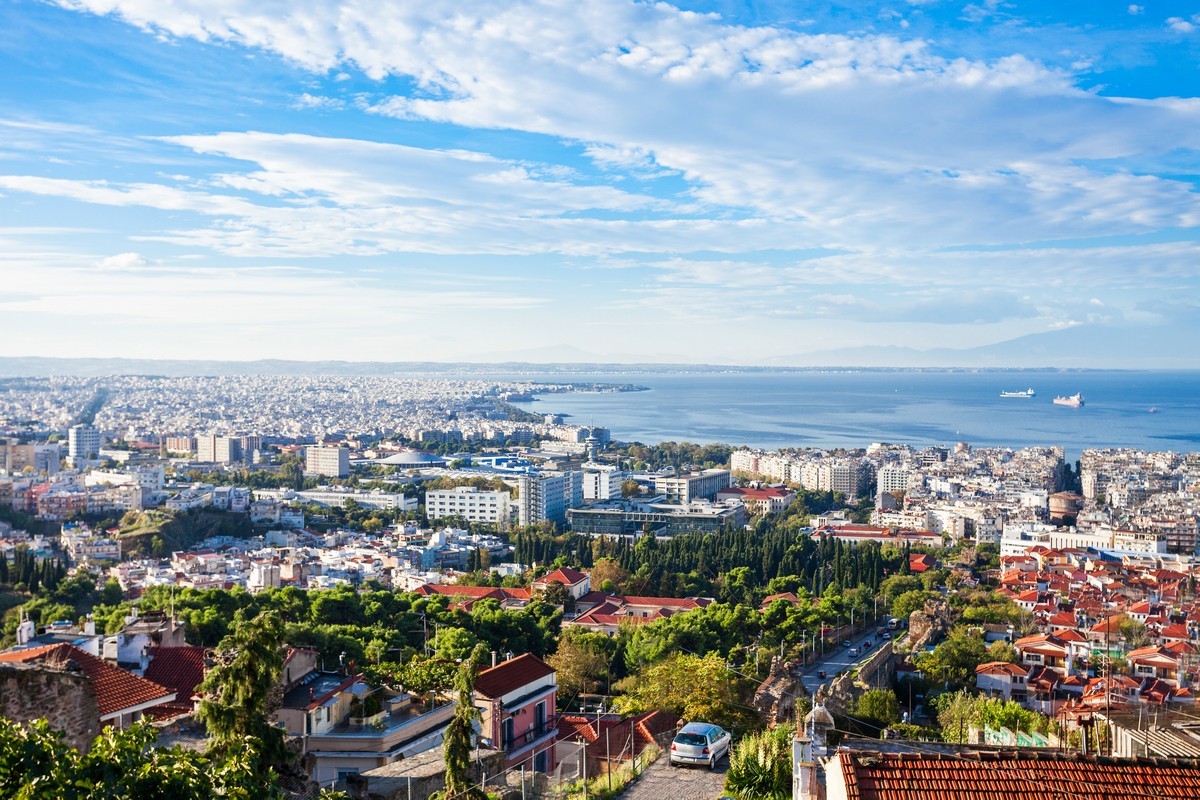 Monarch Air Group offers private jet charter services to and from Thessaloniki, Greece.
Thessaloniki – the second largest metropolis in Greece, is located on the shores of the Aegean Sea, in a bay between the continental part of the country and the Halkidiki peninsula, famous for its beautiful beaches. This famous metropolis occupies a very important place in the country as an economic, industrial and cultural center. Thanks to access to the sea, Thessaloniki flourished as a port city, which today plays an invaluable transport and communication role. From a tourist point of view, Thessaloniki is the gateway to the paradise of the Olympic Riviera. Tourists are captivated by the wealth of local architecture and art. The historic charm of the city was highly praised by UNESCO, which included the early Christian and Byzantine temples in 1998 on the World Heritage List. In 1997, Thessaloniki received the title of European cultural capital.
This delightful city has an impressive multinational heritage influenced by various civilizations that have left their mark including the Romans, Venetians and Ottoman Turks. Thessaloniki hosts an annual international film festival and an international trade fair with numerous cultural events. The most famous sights include the White Tower, the Arch and Tomb of Galerius, Aristotle Square, the Basilica of St. Demetrius, the Museum of Byzantine Culture, the Temple of St. Sophia, the Rotunda, Eptapirgio and many others.
Macedonia International Airport of Thessaloniki (SKG) is the nearest major airport, located 21 kilometers from the city.
Thessaloniki Map
Thessaloniki Airports For Private Jets within 70 miles
1. SKG, Thessaloniki International Airport, Thessaloniki, Greece
2. KVA, Kavala International Airport, Kavalla, Greece
3. VOL, Nea Anchialos National Airport, Volos, Greece
4. SKP, Skopje Alexander the Great Airport, Skopje, Macedonia
5. SOF, Sofia Airport, Sofia, Bulgaria
6. PDV, Plovdiv Airport, Plovdiv, Bulgaria
7. KZI, Kozani National Airport Filippos, Kozani, Greece
8. KSO, Kastoria National Airport, Kastoria, Greece