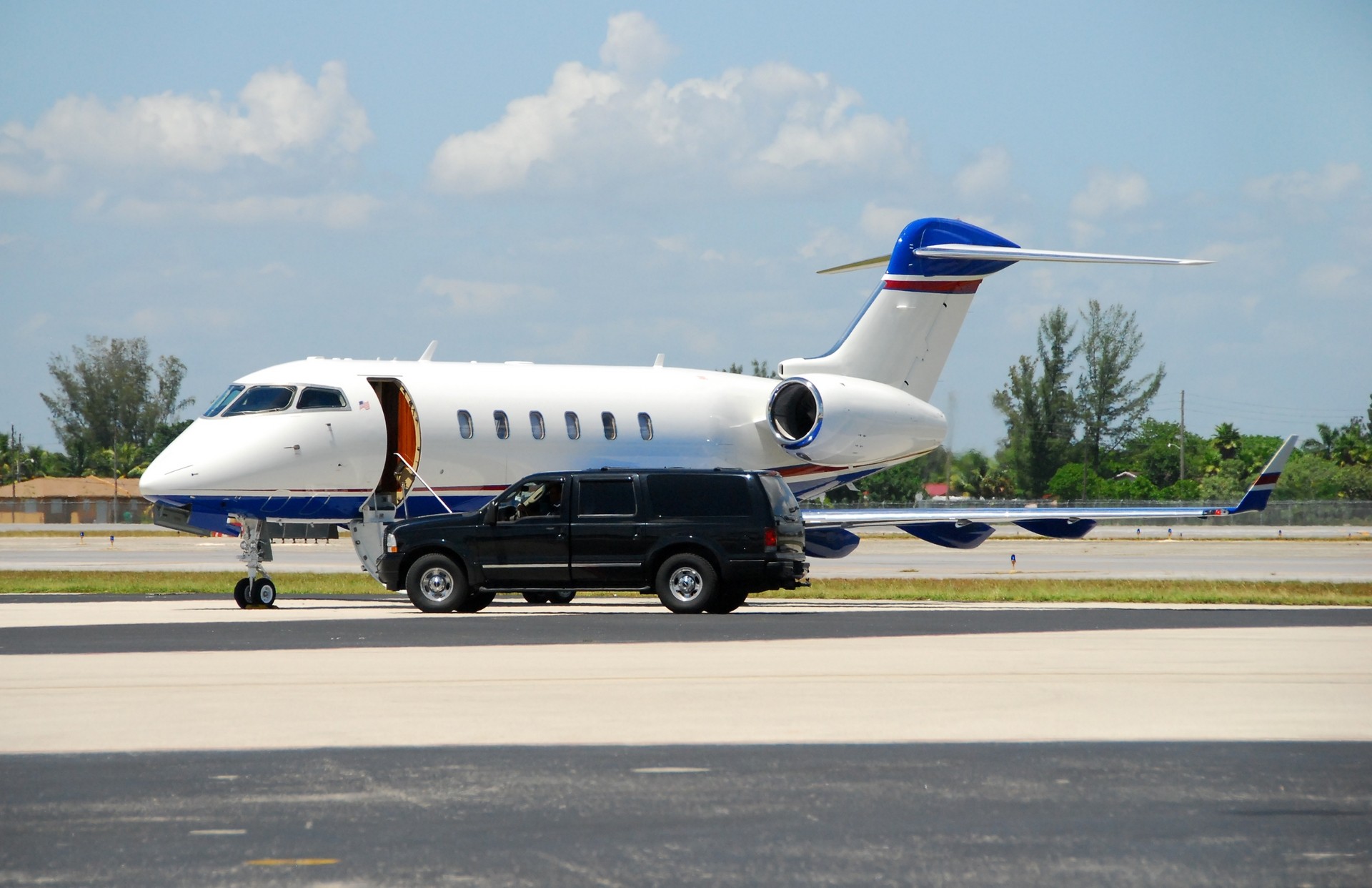 If you follow American football or any sport for that matter, you know that during the season teams have a full travel schedule, traveling from city to city for games. With demanding schedules, teams must be on time, rested, and ready to play on game day.
While these travel demands may justify chartering a large commercial jetliner, or even owning a large jet, all teams depend on privately chartered aircraft to accommodate their team's intensive travel schedule.
What are five ways American football clubs benefit from chartering on-demand private jets?
Private jets can accommodate large groups. Clubs typically charter large aircraft from commercial airlines to accommodate the team, support staff, press and other individuals that travel with the team. An on-demand private charter is ideal for added flexibility for VIP members who are traveling with the team or for special cargo.
Getting to the game on time, well-rested. In recent years, even with the large size of commercial airliners, the number of individuals who travel with American football players during the season has increased substantially, making airliners crowded and uncomfortable. Private jets can accommodate up to 19 passengers, providing comfortable space for passengers who need to travel separately from the main passenger group.
Cabins are configured with privacy zones. Private jets are all about efficiency. Teams can utilize cabin zones to rest or conduct pre-game strategy sessions in privacy. Players and staff arrive at their destination rested, rejuvenated and ready to win. After the game, passengers enjoy a comfortable cabin with professional, courteous crew, customized catering and a pleasant flight to their next destination.
Customized catering. Private jets offer customized meals prepared with seasonal, local and organic ingredients. Passengers enjoy the finest organic, locally sourced options with an extensive menu of well-balanced and wholesome meals for Vegan, Vegetarian, Gluten-Free and Dairy-Free diets.
Personalized service and seamless ground transportation. American football clubs benefit from experienced charter coordinators who deliver seamless end-to-end white-glove service, from helping clients select the right aircraft for their custom mission profile, customized catering, to seamless ground transportation.
Five popular private jets for American football teams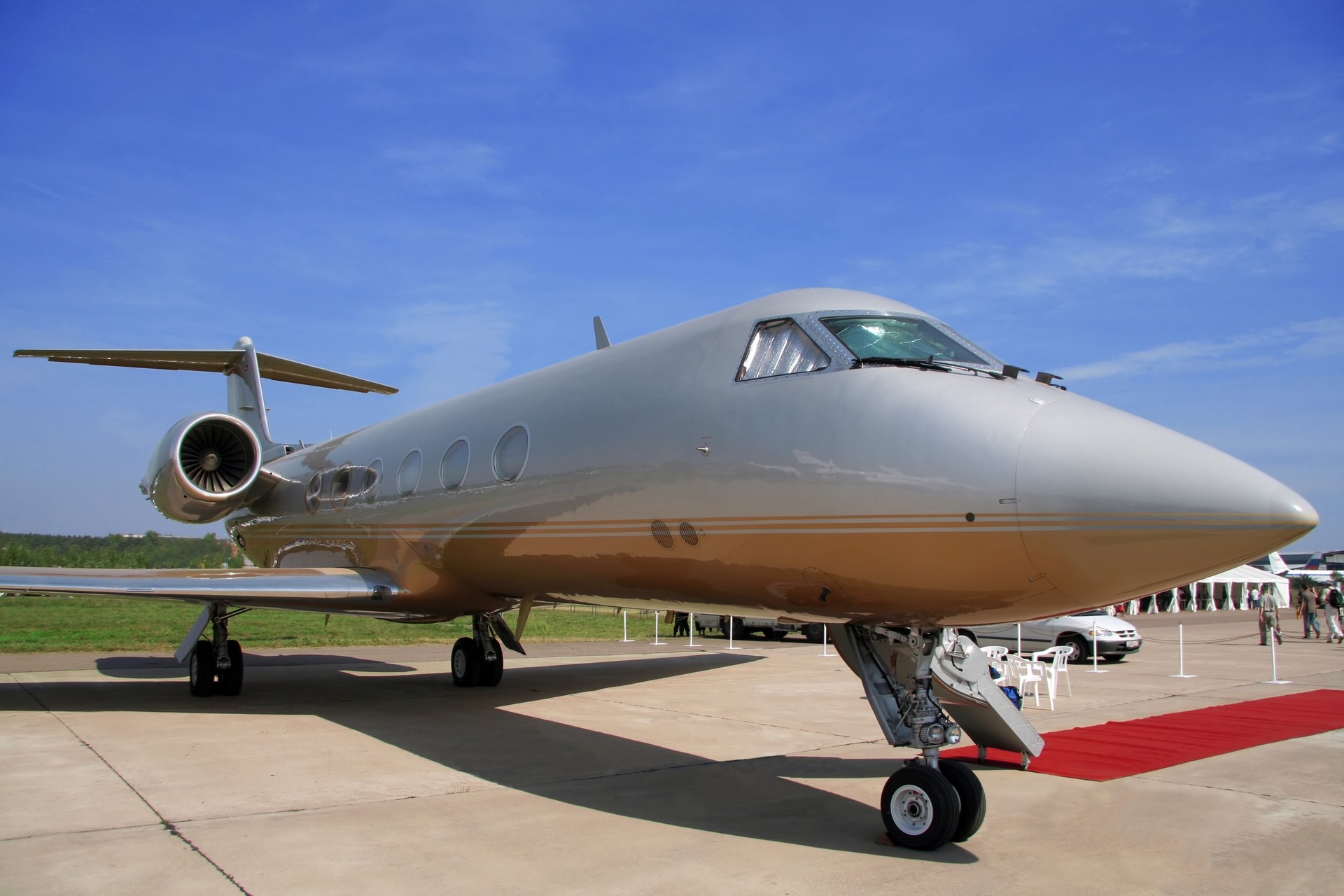 Here are five popular private jets that are ideal for transporting American football club team members and their VIP guests:
1. Gulfstream G650
The Gulfstream G650 is one of the fastest business jets in Gulfstream's fleet with the capability to travel at nearly the speed of sound. Football clubs also benefit from the jet's extended range. The cabin accommodates up to 19 sports team members with sleeping accommodations for up to 10.
2. Dassault Falcon 8x
The fast, efficient Dassault Falcon 8x features a trijet design and one of the most extended ranges in the Falcon lineup. Charter clients can select from several cabin configurations that enhance conversation, dining and privacy.
3. Embraer Lineage 1000E
The versatile Embraer Lineage 1000E can accommodate up to 19 passengers in a cabin that suits the requirements of team charters, including space for team meetings or relaxation in five separate zones designed to maximize privacy. The Embraer Lineage 1000E also provides a spacious walk-in baggage compartment.
4. Cessna Citation X+
Cessna's Citation X+ is selected by American football clubs for its speed, utility, and comfort. This popular jet can transport passengers faster than any other business jet. The X+ features a stand-up cabin, plenty of baggage space, and ample legroom.
5. Gulfstream G280
The Gulfstream G280 features a roomy cabin pressurized to a low altitude that helps passengers stay refreshed during flight.
In conclusion, American football clubs and their VIP guests enjoy seamless white-glove concierge service and the best available jet options to suit their on-demand private charter requirements. Traveling by private jet ensures players arrive at their destination rested and ready to play. Traveling privately also ensures there are fewer distractions during travel, especially from traffic congestion that surrounds large commercial airports. On the ground, concierge services are available to seamlessly transport passengers to and from the airport in each city.
Choose Monarch Air Group
Monarch Air Group provides domestic and international private air charters. Our clients benefit from top-notch service, unrelenting dedication to safety, wide selection of aircraft, and years of experience in chartering private jets. To obtain a free quote, please use our online quoting tool provided below, or call toll-free 1-877-281-3051.