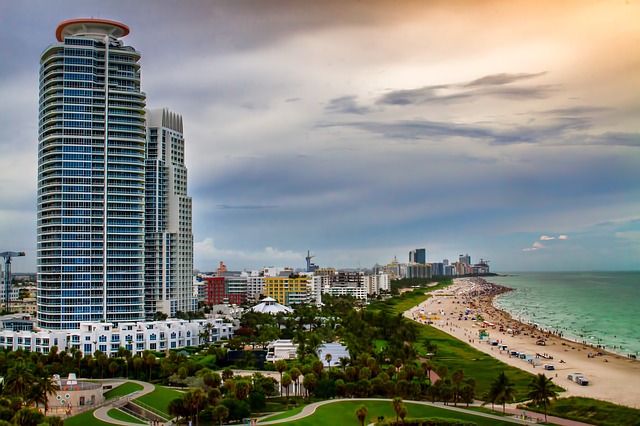 South Florida is a special place, and not only because of its weather, beaches, and nightlife. The region is a superior destination when it comes to private jet travel, boasting top executive airports that allow travelers to land as close as possible to their final destination, reducing time and ground transportation costs.
Charter a private jet to summer South Florida
Whether it's a family holiday at Orlando, a romantic getaway at Key West or a couple of weeks at Palm Beach, getting on a private jet to South Florida from any part of the country and also from abroad, especially if traveling from the Caribbean, is rather easy.
The high number of private jet operators in the region helps as well, where companies such as Monarch Air Group of Fort Lauderdale, who thanks to their knowledge of the region can pair the right aircraft for each route.
Here's a list of the top executive airports in South Florida, facilities that are far from the usual hectic atmosphere of larger terminals such as Miami International Airport.
A fan of the NFL? This terminal is only 10 minutes from Hard Rock Stadium, the place that the NFL's Miami Dolphins call home. It was opened in 1925 and is only 11 miles north of Miami. It has 4 fully equipped FBO's, with luxury lounges and business facilities. And it has no commercial destinations, which makes this airport a business travel paradise.
Located just 3 miles away from Palm Beach and 20 minutes from Boca Raton, it has 3 top-notch FBO's offering a full range of services. And its only downside, the high amount of commercial destinations (55), is minimized by its great location. It was opened in 1936.
Sarasota-Bradenton International Airport – SRQ
Usually referred to as Sarasota Airport, it's located just three miles from the beautiful city of Sarasota. Opened in 1945, it has two FBOs and just services one commercial flight.
If you want to avoid Orlando International airport, well, this is the place. Located just outside Orlando (3 miles) and opened in 1928, it features two well-furnished FBOs to choose from and has no commercial flights to account from.
Officially the most southerly located airport in the states, it serves perfectly for those looking to avoid the massively busy Fort Lauderdale International and Miami International airports and head directly to the Keys to start relaxing. It is just 2 miles away from Key West and offers one FBO. It was opened in 1928.
Other executive airports worth mentioning
Miami Executive Airport – TMB
Fort Lauderdale Executive Airport – FXE
Boca Raton Airport – BCT
St Petersburg-Clearwater International Airport – PIE (Tampa Bay area)
For information on chartering a private jet, contact Monarch Air Group at +1-954-359-0059 or price out your flight here for an instant quote.