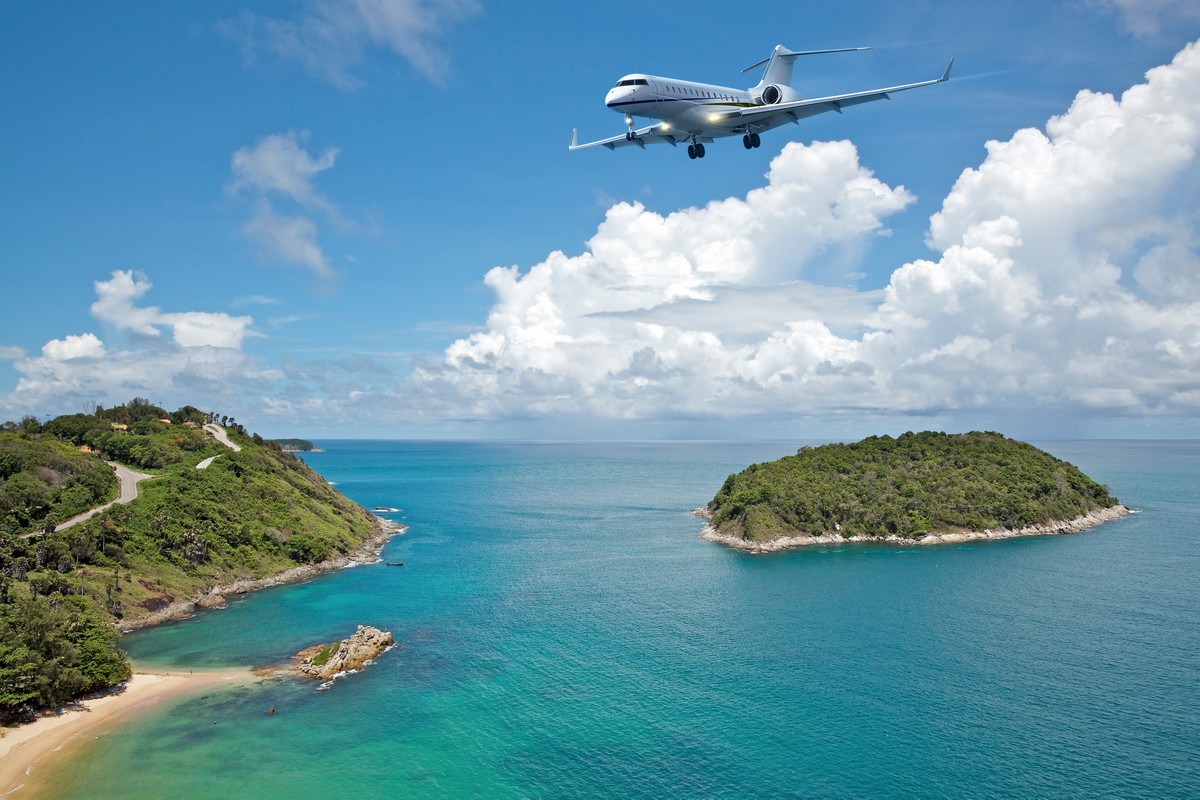 Private jet travelers who seek privacy, luxury, and unsurpassed hospitality select Hawaii as a getaway destination. The island's secluded tropical beauty, unspoiled beaches, and Hawaiian hospitality promise to make memories you will cherish for years to come after charter a private jet to Hawaii.
Lanai, Maui, and Oahu are three of the most popular islands in Hawaii consistently selected by private jet charterers to visit because of their distinguished resorts and amenities that include stunning settings, lush tropical landscaped grounds, private bungalow-style guest accommodations, and wellness centers.
HAWAIIAN TROPICAL BEAUTY: AN IMMERSIVE RETREAT FOR THE MIND, BODY, AND SOUL OF PRIVATE JET TRAVELERS
Below we share a few highlights about each island and one of the most popular places to stay on each island to relax, refresh and recharge.
1. Lanai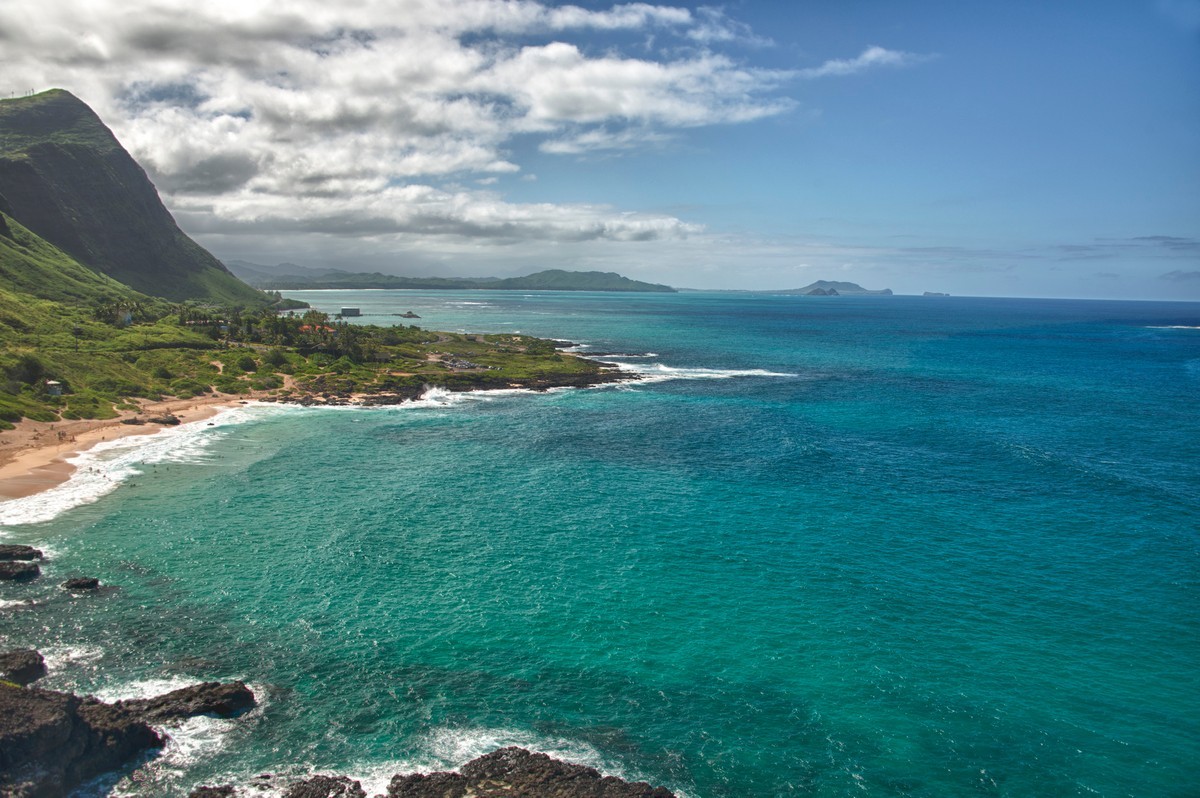 Known for its history as a pineapple plantation, Lanai's landscape is unique with rocky coasts and barren inland scrub. Rental charter a private jet to Lanai you can enjoy a private walk here on Lanai's six-mile picturesque coastline, known as Shipwreck Beach.
Along your walk, you can take photographs of the beach's famous shipwrecks or spend hours beachcombing with your family. If you're lucky, you might even find a few Niihau shells. These tiny shells are named for the island in which they typically wash up, but you can also find these colorful treasures on Kauai, Molokai, and Lanai. Niihau is a term used by Hawaiians that refers to three different shells that are commonly used to make the highly prized shell leis.
If the romance of a fiery orange Hawaiian sunset is on your list, one of the best places to watch the sunset on Lanai is at Keahiakawelo, known locally as the Garden of the Gods. Take some time before sunset to explore the unique terrain on the inland area of the island with its red earth, rocks, and boulders.
For snorkeling in shallow offshore reefs, visit Hulopoe Beach. To get to the beach, take a ferry boat or catamaran from Lahaina. Here snorkelers enjoy the abundance of ocean life, including large schools of colorful tropical fish, dozens of playful dolphins, and sea turtles. The beach also has a tide pool and rocks worth exploring.
Where to Stay in Lanai
Lanai at Koele, A Sensei Retreat
In this secluded Four Seasons setting, you'll receive exemplary service and total immersion in natural beauty and relaxation with private wellness consultations, spa treatments, unlimited fitness classes, yoga and meditation. The resort's spacious guest rooms seamlessly blend indoor and outdoor with oversized windows that allow natural light to flow throughout. If you prefer to stay in, you can relax and unwind on your private furnished lanai.
For an off-property adventure, nearby Lanai City has local boutiques, restaurants, and art galleries. The Lanai Cultural and Heritage Center has exhibits that tell the story of the island's history as one of the world's largest producers of pineapple.
Lanai Airports
Lanai Airport (LNY) is three nautical miles or about 3.4 miles southwest of the central business district of Lanai City.
2. Maui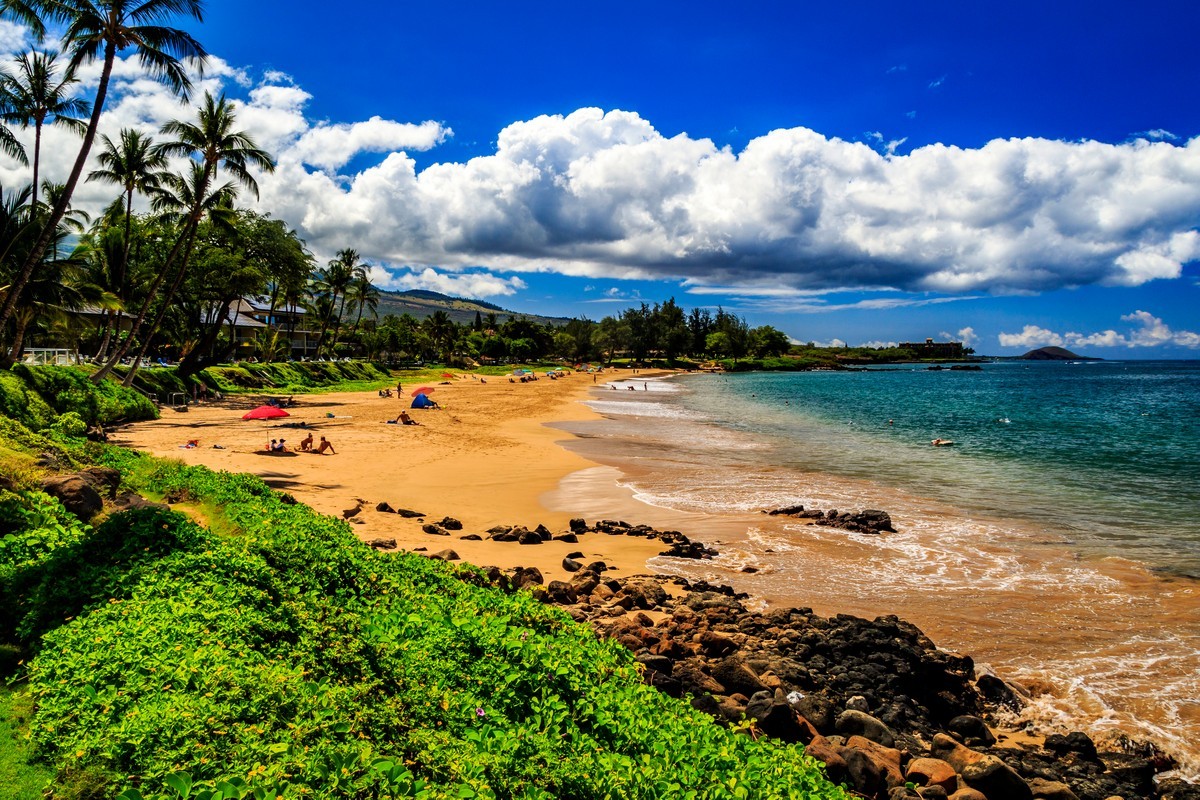 Known as "The Valley Isle," Maui is known for sacred Lao Valley State Park, the second wettest place in Hawaii.
An island for outdoor adventurers, especially hikers, Maui's Haleakala National Park is a favorite destination. Haleakala is a 10,000-ft. a shield volcano, the island's highest peak.
Hikers, who book an air charter to Maui, also enjoy traversing Haleakala National Park's Pipiwai Trail. The trail is one of the most popular places on Maui for photographs. The 4-mile trail takes hikers through a towering bamboo forest. At the half-way point, you'll witness a spectacular view of the 185-ft. Makahiku Falls. The trail ends with a grand finale at the magnificent 400-ft. Waimoku Falls.
If you prefer solitude, Maui has more than 30 miles of tranquil beaches to explore.
Where to Stay in Maui
Grand Wailea, a Waldorf Astoria Resort
This features breathtaking panoramic views of three Hawaiian Islands from its 300-ft. tropical hillside perch, mountainous landscape, and Zen-inspired landscaped grounds that reflect Maui's natural beauty.
Art and nature blend seamlessly with the resort's renowned art collection. Guests enjoy immersion in tranquility with spa treatments in the resort's award-winning Spa Grande. From world-class dining influenced by local Hawaiian cuisine and international flavors to a picnic, Grand Wailea's award-winning restaurant has you covered. A Hawaiian-inspired picnic, complete with a traditional basket, can be enjoyed at your leisure, whether you stay on the grounds, soak up the sun on Golden Beach or map out an island exploration for the day.
Airports on Maui
Kahului Airport (OGG) is the primary airport on the island of Maui and receives both overseas and interisland flights.
Kapalua Airport (JHM), or Kapalua–West Maui Airport, is a regional private use airport on the west side of the island, five nautical miles north of Lahaina.
Hana Airport (HNM) is located on the northeast side of the Island of Maui. It is served by commuter airlines and is used by residents and visitors to Hana.
3. Oahu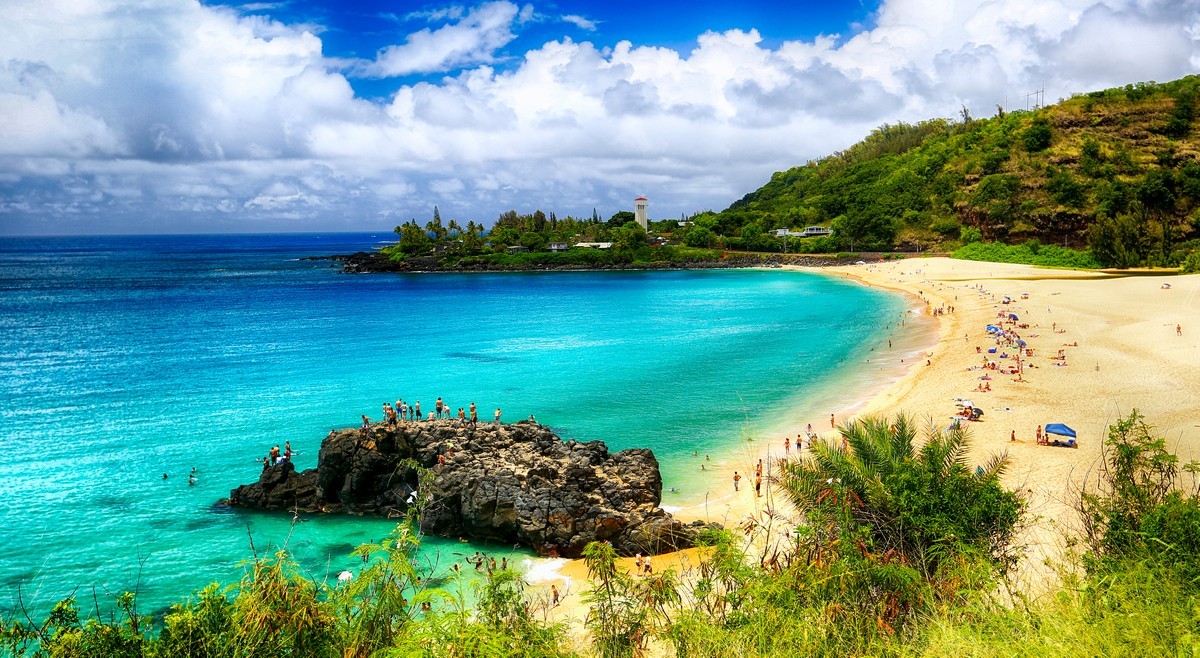 Oahu's iconic Waikiki Beach is one of the most popular leisure destinations in Hawaii for sunning, surfing, and enjoy a great vacation, rental charter a private to Oahu. On the south shore of Oahu, Honolulu is the home of Pearl Harbor, site of the WWII's 1941 bombing attack, and home to the USS Arizona Memorial.
Oahu's Diamond Head is one of the best-known hiking sites in Hawaii. On an escorted hike to the top of Diamond Head, a professional guide will describe the crater's formation through volcanic activity and explain how the powerful natural process of the activity of fifteen volcanoes over time created the eight islands in the Hawaiian archipelago. When you reach the summit with your group, you'll have a panoramic ocean view and a bird's eye view of Waikiki.
Where to Stay in Oahu
The Kahala Hotel & Resort
The Kahala Hotel & Resort is one of Hawaii's top luxury resorts, set on a secluded beach just ten minutes from the legendary neighborhood of Waikiki.
The resort's design was inspired by the refined homes of the Hawaiian monarchy. Since the Kahala first opened its doors in 1964, it has been known for welcoming famous guests, from royalty to heads of state and Hollywood stars with its exclusive private setting, impeccable service, and regard for privacy.
The Kahala Hotel & Resort is a member of The Leading Hotels of the World and continues the privileged position among celebrities and islanders.
Airports serving Oahu
Kalaeloa Airport (JRF), John Rodgers Field is a joint civil-military regional airport.
Dillingham Airfield (HDH) is a public and military use airport located two nautical miles west on the North Shore of Oahu.
Daniel K. Inouye International Airport (HNL), Honolulu International Airport, is the principal aviation gateway of the City and County of Honolulu on Oahu in the State of Hawaii.
In conclusion, no matter which island you choose for your Hawaiian retreat, you'll experience unspoiled tropical beauty, island adventures and exemplary service. Private jet charters are available to each island with the best jet options to suit your travel requirements, including seamless transportation to and from the airport, all arranged for you by a professional charter agent.
Choose Monarch Air Group
Monarch Air Group provides domestic and international private air charters. Our clients benefit from top-notch service, unrelenting dedication to safety, wide selection of aircraft, and years of experience in chartering private jets. To obtain a free quote, please use our online quoting tool provided below, or call toll-free 1-877-281-3051.