Monarch Air Group provides private air charter in Oahu, HI. Our clients benefit from top-notch service, unrelenting dedication to safety, wide selection of aircraft, and years of experience in chartering private jets. To obtain a free quote, please use our online quoting tool provided below, or call toll-free 1-877-281-3051.
Charter a private jet in Oahu
Book a Private Jet Charter to Oahu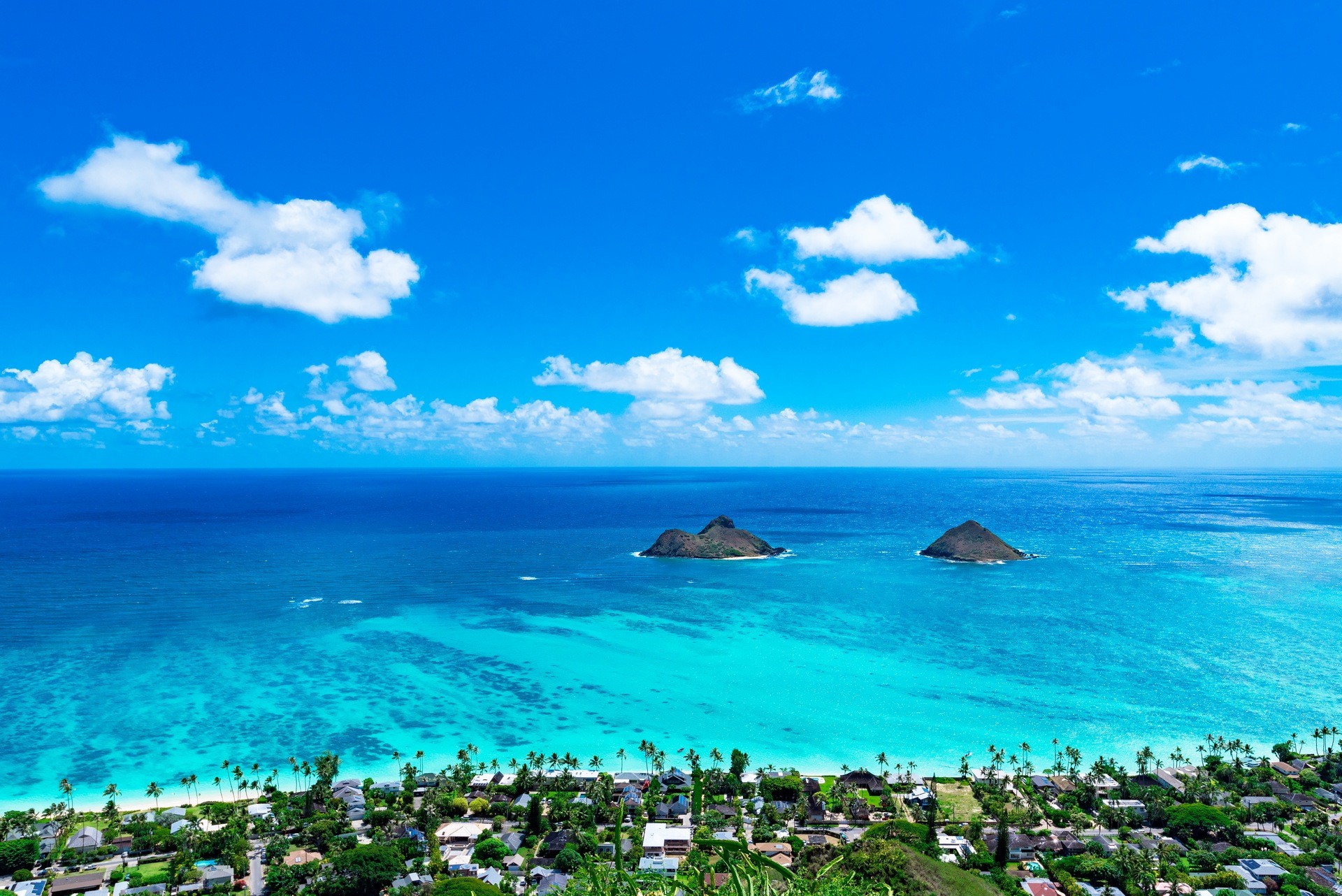 Monarch Air Group provides private jet charter flights to and from Oahu, HI, USA.
Hawaii's third largest island, Oahu, is known as "The Gathering Place. It is located in Honolulu County and is home to more than 1 million people. It's Hawaii's most populous island and home to some of Hawaii's rarest landmarks and heritage sites. The endless holiday atmosphere creates a relaxing mood, making a charter flight to Oahu a popular choice.
Traveling by private jet to Oahu, you'll enjoy stunning beaches with bright blue water, secluded scenic lagoons, lush tropics, and more. You can climb to the top of Diamond Head Crater, find picturesque Manoa Falls, sample traditional Hawaiian cuisine, or take time to explore the island's architectural and historical sites.
With a private jet flight to Oahu, visit Hawaii's main seaport, Honolulu, where many natural and artificial attractions are concentrated. Also, the picturesque resort town of Kona offers several golf courses and good places for diving and surfing. Finally, on the island's north coast is Mokuleia Park, where the area's beautiful nature falls in love at first sight.
Oahu is home to Honolulu International Airport (HNL), the largest airport in the state that provides charter jet Oahu services and worldwide destinations and handles more than nine million passengers a year. The island also served as Ford Island Nalf Airport (NPS) and Kalaeloa Airport (JRF).
Gerlach, NV Private Jet Airports within 70 miles
HNL, PHNL, Daniel K. Inouye International Airport
Why choose a private jet to Oahu with Monarch Air Group?
Monarch Air Group provides private jet charter in Oahu, HI, a choice of many more airports and private aircrafts. Our experts will coordinate private jet services that reflect your unique needs for aircraft rental in Oahu. A private flight allows you to choose from a range of private jets to Oahu with the latest in-flight amenities, ensuring an unforgettable Oahu private jet flight experience.
How much does it cost to private charter to Oahu?
The cost of an Oahu private jet depends on your travel requirements and is determined by your choice of Oahu jet type and distance flown. You can contact our experts if you can't find the information you need on air charter Oahu. What's more, you can get a rough flight cost estimate by using a private jet charter cost estimator.
Here are some approximate prices for private jet flights to/from Oahu:
To/From Location
New York
San Francisco
Los Angeles
Aircraft
Challenger 604
Challenger 350
Citation X
Estimated Price
(One-Way)
$107,580 *
$78,600*
$53,880*
Flight Duration
11h 0min
5h 10min
5h 0min
*Estimated price before taxes & fees.
What types of private jets can use for Oahu charter flights?
Monarch Air Group has access to the Oahu jets worldwide network, giving you the flexibility to choose the best aircraft for your individual needs. You can contact us to learn about which plane is best for you. We know every trip is unique, and we handle Oahu charter flights responsibly.
What are the benefits of flying an Oahu private jet?
Renting an Oahu jet charter has several undeniable advantages, providing customers with a seamless travel experience. You can choose the suitable model based on your budget and send us a private jet charter Oahu, HI request directly. Also, individual onboard meals, ground transportation, hotel transfers, or group charter flights for your team can be available. We will also advise you and give you a full-service private aircraft rental.
Popular destinations near Oahu by private jet
Kauai – offers a tranquil atmosphere for relaxation and unique assets.
Maui – is an excellent option for travelers looking for variety in their vacation.
Lanai – is suitable for secluded, nature-oriented vacations.
Our clients travel on efficient and comfortable private jets. If you haven't found the answers to all your questions, you can contact our experienced and reliable team at any time or visit our air charter FAQ page.