Monarch Air Group provides private air charter in Oahu, HI. Our clients benefit from top-notch service, unrelenting dedication to safety, wide selection of aircraft, and years of experience in chartering private jets. To obtain a free quote, please use our online quoting tool provided below, or call toll-free 1-877-281-3051.
Charter a private jet in Oahu
Private Jet Charter to and from Oahu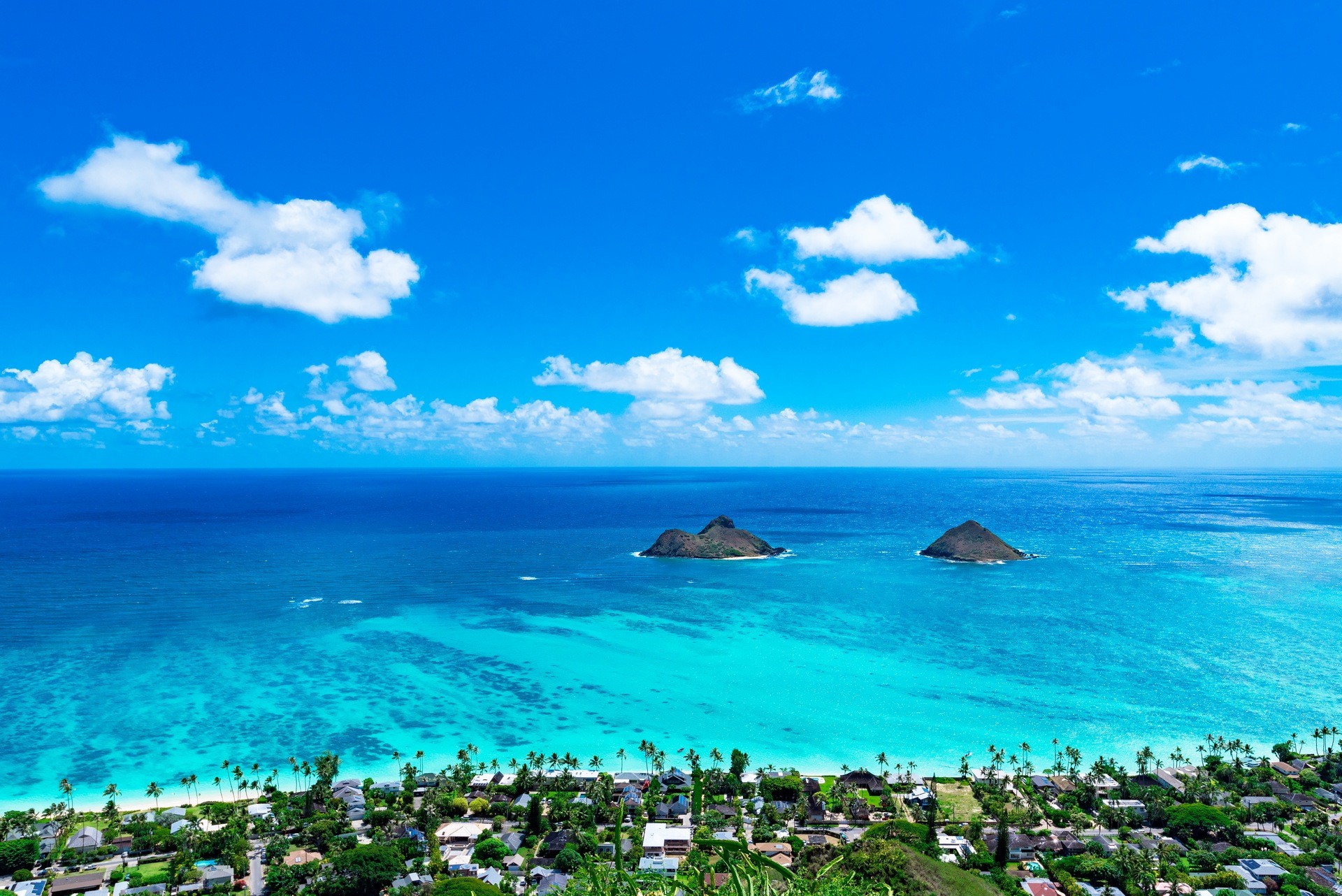 Monarch Air Group provides private jet charter flights to and from Oahu.
Oahu, the third-largest island in Hawaii, is a true paradise for adventure seekers, nature lovers, and beach enthusiasts. With its breathtaking landscapes, vibrant culture, and wide range of activities, Oahu offers something for everyone. Whether you're looking to hike through lush rainforests, surf the legendary waves, immerse yourself in history and culture, or simply relax on pristine beaches, Oahu private jet charter has it all.
No trip to Oahu is truly fulfilling without immersing yourself in the allure of the iconic Waikiki Beach. Renowned for its pristine golden sands, inviting turquoise waters, and breathtaking sunsets, Waikiki is an absolute haven for sun worshippers, swimmers, and surf enthusiasts alike. Whether you opt to book a private jet to Oahu, seize the chance to ride the waves with a surf lesson, indulge in the tranquility of paddleboarding, or simply bask in the warmth of the Hawaiian sunshine on the beach, Waikiki offers an array of experiences that will leave you enchanted. Make sure not to miss the chance to witness the captivating hula performances and embrace the vibrant nightlife that pulses through the heart of Waikiki.
For breathtaking panoramic views of the island, embark on a hike to the Diamond Head Crater with a private jet to Oahu. Located just east of Waikiki, this volcanic tuff cone offers a moderately challenging hike that rewards you with stunning vistas of the coastline and Honolulu. The trail takes you through tunnels and up staircases and ends at the crater's rim, providing an unforgettable experience and great photo opportunities.
Immerse yourself in the profound history of World War II by embarking on a pilgrimage to Pearl Harbor, a revered site that annually attracts millions of visitors. Rent a private jet to Oahu and delve into the depths of this significant location as you explore the USS Arizona Memorial, the Battleship Missouri, and the USS Bowfin Submarine Museum, each offering invaluable insights into the pivotal events that have shaped the course of history. Through informative exhibits and poignant documentaries, you'll be transported back in time, paying homage to the lives lost during the catastrophic attack on Pearl Harbor.
Daniel K. Inouye International Airport, formerly recognized as Honolulu International Airport, stands as the primary and most extensive airport in the enchanting archipelago of Hawaii. Serving as a bustling gateway, Daniel K. Inouye Airport provides many nonstop flight options to numerous destinations across North America, Asia, and Oceania.
Oahu Private Jet Rental Cost
Oahu's private jet rental ranges from $2,000 to $17,000 per billable flight hour or more. Turboprop jets cost from $1,800 to $2,400 per hour, light jets cost from $2,400 to $3,900, mid-size or super-midsize jets cost from $4,200 to $8,100 per flight hour, while heavy and ultra-long range jets per flight hour cost from $7,200 to $17,800.
Airports for Private Jets near Oahu
HNL, PHNL, Honolulu International Airport
PHJR, JRF, Kalaeloa Airport
FAQ: Private Jet Flights to Oahu
Why Choose a Charter Jet to Oahu with Monarch Air Group?
Your comfort and safety come first when choosing Monarch Air Group for your private trip to Oahu. We specially fitted our private aircraft with opulent amenities to improve your flight experience. Our goal is to make your trip special, enjoyable, and unforgettable.
What Types of the Private Jets Can Use for Oahu?
Monarch Air Group considers some significant aspects while selecting a private aircraft for the voyage to Oahu. The necessary range, cost, passenger capacity, and itinerary are some of these factors. As a result of our dedicated crew's careful consideration of these criteria throughout our charter services, your safety, enjoyment, and comfort come first.
What are the Benefits of Flying an Oahu Private Jet?
When contrasting private planes with other forms of transportation, Oahu private jet highlights several benefits. As a reputable private jet rental company, we know how important it is to consider your preferences, financial limitations, and time requirements. We are dedicated to offering flexible travel alternatives, enabling us to customize your journey to meet your needs and produce a seamless, one-of-a-kind experience.
Can I Bring My Pet on a Private Jet to the Oahu?
Monarch Air Group is pleased to offer pet-friendly flights to Oahu because we love and appreciate every kind of pet. But it's important to know each route's specific rules and constraints. We go above and above to meet the needs of your close friends, ensuring their security and comfort the entire way.
Popular Destinations near Oahu by Private Jet
Known as the "Garden Isle," Kauai boasts lush rainforests, dramatic cliffs, and cascading waterfalls. It offers a more laid-back and tranquil atmosphere compared to the bustling Oahu. The Na Pali Coast, Waimea Canyon, and Hanalei Bay are among the top attractions on the island.
Molokai is an ideal choice for those seeking a more remote and unspoiled destination. Known for its untouched natural beauty and rich Hawaiian culture, Molokai offers pristine beaches, rugged cliffs, and the Kalaupapa National Historical Park, where you can learn about the history of the leprosy settlement.
Once known as the world's largest pineapple plantation, Lanai has become an exclusive and luxurious destination. It offers secluded beaches, stunning resorts, and unique attractions like the otherworldly rock formations of Keahiakawelo (Garden of the Gods) and the picturesque beach at Hulopoe Bay.
Modern technology is installed in our private aircraft to ensure the dependability and efficiency of your flight. Because we place a high value on your satisfaction, we strive to go above and beyond. For more information, please consult our "Frequently Asked Questions" section or get in touch with us. We work hard to provide top-notch service and all the information required for a fantastic holiday.