Monarch Air Group provides private air charter in Maui, HI. Our clients benefit from top-notch service, unrelenting dedication to safety, wide selection of aircraft, and years of experience in chartering private jets. To obtain a free quote, please use our online quoting tool provided below, or call toll-free 1-877-281-3051.
Charter a private jet to&from Maui
Book a Private Jet Charter to Maui, Hawaii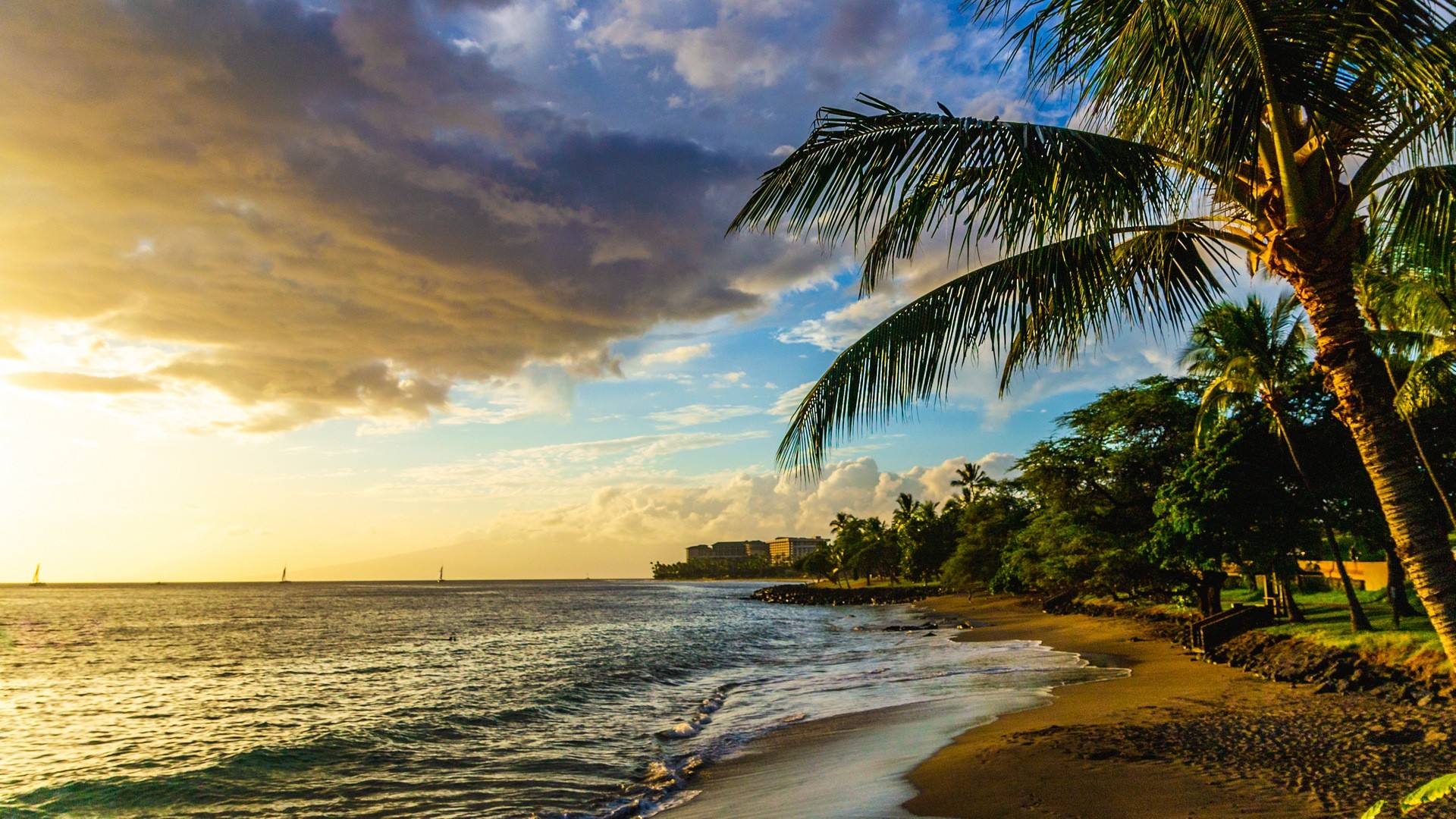 Monarch Air Group offers a wide variety of private jet charter options to and from Maui, Hawaii.
The resort island of Maui, part of the Hawaiian archipelago, is known for its stunning sandy beaches. In addition to beach vacations and jungle hiking, all kinds of surfing and boat trips are popular here. A private jet charter to Maui, where quiet towns neighbor upscale resorts, may offer something special for everyone.
A private jet to Maui is perfect for those looking for the ultimate vacation variety. Hawaii's historic city and former capital, Lahaina, includes excellent beach resorts. Tourists are attracted by the fantastic beaches and vibrant tropical nature. The city's significant treasures are Banyan Park, the Old Courthouse, and the Wo Hing Temple Museum. In addition, you can go scuba diving and snorkeling in the wholly flooded crater of the volcano Molokini.
The town of Kahului has many colorful Hawaiian markets, as well as the Maui Cultural Arts Center and Wildlife Sanctuary. On the sunny coast of the island is Wailea, a town with comfortable accommodations, stores and restaurants, tennis courts, and golf courses. The isolated community of Hana, with its breathtaking seascapes, allows you to admire nature in the tropical botanical garden and Waianapanapa State Park. Charter a private jet to Maui to enjoy exploring the unique and multifaceted nature.
A private flight to Maui combines vibrancy and tranquility. From late November through mid-May, Maui hosts the Whale Festival and various festivities along the coast. During the Hawaii Food & Wine Festival, you can attend workshops and contests between the island's best chefs in October.
The Maui charter jet is served by Kapalua Airport, Hana Airport, and Kahului Airport, providing domestic and international flights.
Cost to charter a private jet to or from Maui
The cost of a private jet to Maui will vary depending on the size of the private jet, duration, flight time, and other factors. Here are some price options for private jets to or from Maui.
To/From Location
LA
New York
Miami
Aircraft Type
Light Jet
Heavy Jet
Heavy Jet
Estimated Price
(One-Way)
$51,000 – $63,700
$148,000 – $181,300
$143,500 – $175,000
Flight Duration
7hr 25min
12hr 25min
12hr 00min
Maui Private Jet Airports within 70 miles
OGG, PHOG, Kahului
LNY, PHNY, Lanai
JHM, PHJH, Kapalua-West Maui
HNM, PHHN, Hana
MKK, PHMK, Molokai
HKP, Kaanapali
UPP, PHUP, Upolu
FAQs: Private Jet Flights to Maui
Why choose a private jet to Maui with Monarch Air Group?
Monarch Air Group offers private jet charter Maui, HI, to individuals, governments, and corporations worldwide. Customers can count on professional service, attention to detail, and a personalized approach for private jet rentals Maui. We will do our best to ensure your expectations are exceeded during Maui private charter flights.
How much does it cost to book a Maui private jet charter?
The price of a Maui jet rental depends on various factors like destination, flight time, and aircraft type. Aboard a heavy jet, you will pay about $5,600 – $8,000 for an hour of flight and between $8,000 and $11,000 on an ultra-long range jet.
What types of private jets can use for Maui charter flights?
Monarch Air Group has access to all sizes of aircraft, from turboprops to luxury VIP airliners. We will consider all your wishes when choosing a private jet for the Maui air charter service. The best and fastest way to find the best option among jets Maui is to contact us.
What are the benefits of flying on a Maui private jet?
With private jet charters Maui, you can enjoy all the benefits of a private flight. A private flight allows you to arrive at the airport of departure shortly before takeoff, use unoccupied airports, and avoid long airport lines for check-in or waiting to board. Depending on the type, many jets provide truly personalized service.
Popular destinations near Maui by private jet
Kauai – is perfect for a vacation for two, with a breathtaking waterfall and a fabulous beach.
Lanai – is suitable for a secluded, nature-oriented vacation.
Molokai – with beautiful beaches and lush rainforests, is the perfect place to reconnect with nature.
Our clients travel on efficient and comfortable private jets. If you haven't found the answers to all your questions here, you can contact our experienced and reliable team at any time or visit our air charter FAQ page.