Monarch Air Group provides private air charter in Mexico. Our clients benefit from top-notch service, unrelenting dedication to safety, wide selection of aircraft, and years of experience in chartering private jets. To obtain a free quote, please use our online quoting tool provided below, or call toll-free 1-877-281-3051.
Charter a private jet in Mexico
About Mexico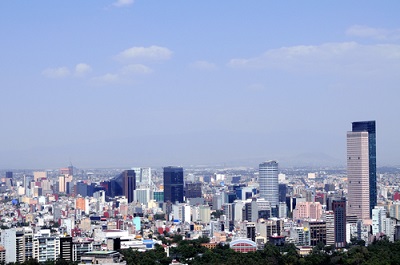 Monarch Air Group provides private jet charter flights in and out of Mexico.
Mexico is a country in North America, which is bordered on the south and west by the Pacific Ocean, on the north by the United States of America, on the east by the Gulf of Mexico, and on the southeast by the Caribbean Sea, Guatemala, andBelize. Mexico City is the capital of Mexico. There are 31 free and sovereign states, each with its own constitution, congress, and a judiciary. With a population of more than 113 million, Mexico is the eleventh most populous country of the world. It has one of the world's largest economies, and is considered both a middle power and regional power. The "Big Three" (Chrysler, Ford and General Motors) have been operating in Mexico since the 1930s, while Nissan and Volkswagen built their plants in the 1960s.
The Mexico City International Airport is the 44th largest airport in the world and the largest in Latin America transporting 21 million passengers a year.
There are many places to visit in Mexico, which draw millions of people worldwide. The most popular tourist attractions in Mexico are Teotihuacan, Tulum, Chichen Itza, Copper Canyon, Los Cabos, Palenque, Cozumel, Dias des los Muertos (Oaxaca), Acapulco, Guanajuato.
Popular Private Jet Destinations in Mexico
Mexico Airports within 70 miles
1. ZCL, La Calera, Zacatecas, Mexico.