Monarch Air Group provides private air charter in Fort Myers, FL. Our clients benefit from top-notch service, unrelenting dedication to safety, wide selection of aircraft, and years of experience in chartering private jets. To obtain a free quote, please use our online quoting tool provided below, or call toll-free at 1-877-281-3051.
Charter a private jet to/from Fort Myers
Book a Private Jet Charter to and from Fort Myers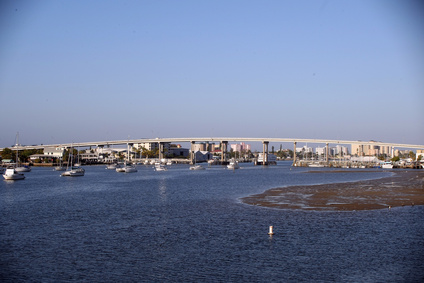 Monarch Air Group provides private jet charter flights in and out of Fort Myers, FL.
Established in 1886 as a winter gate governmental center for Florida's Gulf Treasure Coast and Lee County, Fort Myers is a prosperous city with excellent recreational facilities, fine weather, and the feel of Southwestern Florida.
Fort Myers provides numerous activities including historical museums, concerts in the performance halls, and calm beaches. Known for the winter homes of Henry Ford and Thomas Edison, annually tourists come to Fort Myers to see McGregor Boulevard. Having almost 600,000 people, Fort Myers is a perfect place for business and leisure travelers alike.
Fort Myers Airports within 70 miles
FMY / KFMY, Page Field General Aviation Airport, Fort Myers, FL
IMM / KIMM, Immokalee Airport, Immokalee, FL
RSW / KRSW, Southwest Florida International Airport, Fort Myers, FL
PGD / KPGD, Charlotte County Airport, Punta Gorda, FL
APF / KAPF, Naples Municipal Airport, Naples, FL
FAQ for flying private to/from Fort Myers
Why choose a Fort Myers charter jet?
If you want to make your journey much easier, you might want to choose a private jet for your flight. Business aviation aircraft for private jet charter Fort Myers offers enhanced comfort and top-notch services. There are many different benefits of traveling on a private jet charter that you can only get if you book it. Our experts can help you plan the perfect Fort Myers air charter and guarantee you exceptional and unparalleled standards of service.
How much does it cost to book a Fort Myers private jet charter?
Many factors affect Fort Myers charter flights like flight range, flight time, and the number of passengers on board. The cost of a private jet charter also affects the level of service desired. We offer the most competitive rates for private jet charter flights. You can ask our consultants for price inquiries or use our private jet charter price estimator to calculate the approximate price of the Fort Myers air charter service.
Here are some approximate prices for private jet charter flights to/from Fort Myers:
Charter a Private Jet from Houston to Fort Myers: turboprop – starting at $ 13,000;
Charter Flights from New York to Fort Myers: light jet – starting at $ 22,480;
Private Charter Flights from Boston to Fort Myers: light jet – starting at $ 21,450.
What is the best plane to choose for Fort Myers charter flights?
When traveling on a Fort Myers private plane charter, you can choose the right aircraft for your needs. The type of jet you choose depends on the number of passenger seats you need and the distances you plan to fly. You can use your flight time for productive work or a good night's rest. To select the best aircraft, please submit the flight request form, or call our agents 24/7 at 1-877-281-3051. All aircraft in our catalog undergo regular technical inspections.
| Aircraft type | Passengers | Non-stop range | Cruising speed | Intended use |
| --- | --- | --- | --- | --- |
| Light Jet | up to 6 passengers | about 700 – 2000 miles | 476 to 518 mph | for comfortable short- to mid-range distances |
| Midsize Jet | up to 10 passengers | about 1300 – 1500 miles | 422 to 541 mph | to fly nonstop from coast to coast |
| Super midsize Jet | up to 10 passengers | about 3.500 – 4.000 miles | 490 to 590 mph | for longer flights |
| Heavy Jet | up to 18 passengers | about 6.000 miles | 480 to 551 mph | traveling overseas in luxury for an intercontinental flight |
| Turboprops  | up to 10 passengers | about 600 – 1.900 miles | 220 to 360  mph | for short- to mid-range flights |
| Ultra-Long Range Jet | up to 19 passengers | about 2,800 – 7,685 miles | 460 to 594 mph | for long-haul travels |
| Helicopters | up to 28 passengers | about 250 – 600 miles | 150 to 175 mph | for passenger and cargo transportation |
What are the benefits of flying a Fort Myers private jet?
Booking a Fort Myers charter flight service allows you to optimize your itinerary and achieve non-stop flights over long distances. Any wishes about the service onboard will be taken into account before the flight and, if necessary, adjusted during the journey. The main advantages of private planes are comfort, high level of safety, and time-saving. Call one of our agents for a Fort Myers private jet charter.
How to book a Fort Myers empty leg flight?
An empty leg flight is very popular in the business aviation segment and is an efficient way to travel. It is the stage of an airplane's journey with no passengers on board. There may be several reasons for such flights. Often customers book a one-way ticket and don't need to return by plane. Contact our advisors to get current Fort Myers
empty leg flight
options.
Popular Destinations near Fort Myers by Private Jet
Private jet clients travel in efficient, reliable, and comfortable private jets. If you haven't found the answers to all your questions here, you can contact our experienced and reliable team at any time or visit our air charter FAQ page.