Monarch Air Group provides private air charter in Naples, FL. Our clients benefit from top-notch service, unrelenting dedication to safety, wide selection of aircraft, and years of experience in chartering private jets. To obtain a free quote, please use our online quoting tool provided below, or call toll-free 1-877-281-3051.
Charter a private jet in Naples
Book a Private Jet Charter to and from Naples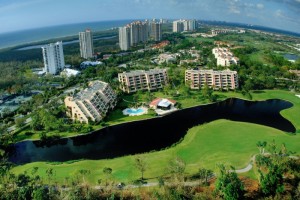 Monarch Air Group provides private jet charter flights in and out of Naples, Florida.
Situated on the Gulf of Mexico, Naples is a famous place in South Florida. Naples has something to offer for everyone from white sandy beaches, beautiful nature, fine dining, great shopping, and golf courses, to exciting adventure and recreational facilities. The most popular tourist attractions are the Big Cypress National Preserve, the Everglades National Park, the Ten Thousand Islands National Wildlife Refuge, the Florida Panther National Wildlife Refuge, and others.
Besides there are many cultural attractions including the Philharmonic Orchestra, the Naples Cultural Landscape, the Naples Historical Society, the Collier County Museum, the Naples PlayersInc., the Fifth Avenue Design Gallery the Weatherburn Gallery, and the Theatre Zone. With year-round sunny weather, Naples is a perfect place for outdoor activities from renting a canoe or a kayak for a day to taking an airboat ride through the Florida Everglades.
Airports for Private Jet near Naples, FL
FA37, Wing South Airpark
APF, KAPF, Naples Municipal Airport, Naples, FL
RSW, KRSW, Southwest Florida International Airport, Fort Myers, FL
PGD, KPGD, Charlotte County Airport, Punta Gorda, FL
MRK, Marco Island Airport, Marco Island, FL
FMY, KFMY, Page Field General Aviation Airport, Fort Myers, FL
FAQ for a Private Jet Charter Flights to Naples
Why choose a private jet to Naples with Monarch Air Group?
The Naples private jet charter service is the best solution if you need to fly in the shortest possible time and with full comfort. Contact our consultants to book the flight and find out what the best option would be. We are ready to offer you a quick and profitable charter jet to Naples with our specialized service.
How much does it cost to charter Naples private jet charter?
The cost of the Naples private jet is based on many factors. These include the cost of additional services, as well as the business jet model, the itinerary, and more. By using the charter flight calculator on our website you can get an approximate estimate of the flight cost. In case you can't find the necessary information on air charter Naples, you can contact our specialists.
Here are some approximate prices for private flights to Naples:
Charter a Private Jet from Orlando to Naples: piston – starting at $ 4,500;
Charter Flights from Los Angeles to Naples: midsize jet – starting at $ 32,300;
Private Charter Flights from Las Vegas to Naples: midsize jet – starting at $ 25,900.
What types of private jets can use for Naples charter flights?
We offer access to a network of private jets to meet the needs of passengers based on the size of the aircraft, duration of the flight, and budget. The aircraft for air charter service Naples has a special cabin layout and guarantees a comfortable journey. These are modern powerful aircraft, which will take you quickly to any destination. Our specialists are always in touch and are ready to help you with the choice of the jet based on your personal needs.
| Aircraft type | Passengers | Non-stop range | Cruising speed | Intended use |
| --- | --- | --- | --- | --- |
| Light Jet | up to 6 passengers | about 700 – 2000 miles | 476 to 518 mph | for comfortable short- to mid-range distances |
| Midsize Jet | up to 10 passengers | about 1300 – 1500 miles | 422 to 541 mph | to fly nonstop from coast to coast |
| Super midsize Jet | up to 10 passengers | about 3.500 – 4.000 miles | 490 to 590 mph | for longer flights |
| Heavy Jet | up to 18 passengers | about 6.000 miles | 480 to 551 mph | traveling overseas in luxury for an intercontinental flight |
| Turboprops | up to 10 passengers | about 600 – 1.900 miles | 220 to 360  mph | for short- to mid-range flights |
| Ultra-Long Range Jet | up to 19 passengers | about 2,800 – 7,685 miles | 460 to 594 mph | for long-haul travels |
| Helicopters | up to 28 passengers | about 250 – 600 miles | 150 to 175 mph | for passenger and cargo transportation |
What are the advantages of flying on a Naples private jet?
There are some undeniable advantages of renting a private jet over commercial flights. Business jets belong to the category of luxury services, aimed at people who appreciate high comfort. If you book a private jet, you can fly to any airport in the world with maximum efficiency, and organize a group charter flight or a charter flight at the last minute. Also with private plane charter Naples you are provided with individual onboard meals, minimum formalities, and guaranteed high security.
Popular Destinations near Naples by private jet
Sarasota – one of the oldest and largest state parks in the state is located here, as well as many beautiful historical and cultural sites.
St. Petersburg – is appealing to all types of travelers, there are many attractions as well as prospective places to do business.
Key West – is on the list of top places to visit in Florida and is known for its coral reefs suitable for snorkeling and diving.
Our clients travel on efficient and comfortable private jets. If you haven't found the answers to all your questions here, you can contact our experienced and reliable team at any time or visit our air charter FAQ page.