Monarch Air Group provides private air charter in Connecticut. Our clients benefit from top-notch service, unrelenting dedication to safety, wide selection of aircraft, and years of experience in chartering private jets. To obtain a free quote, please use our online quoting tool provided below, or call toll-free 1-877-281-3051.
Charter a private jet in Connecticut
Book a Private Jet Charter to and from Connecticut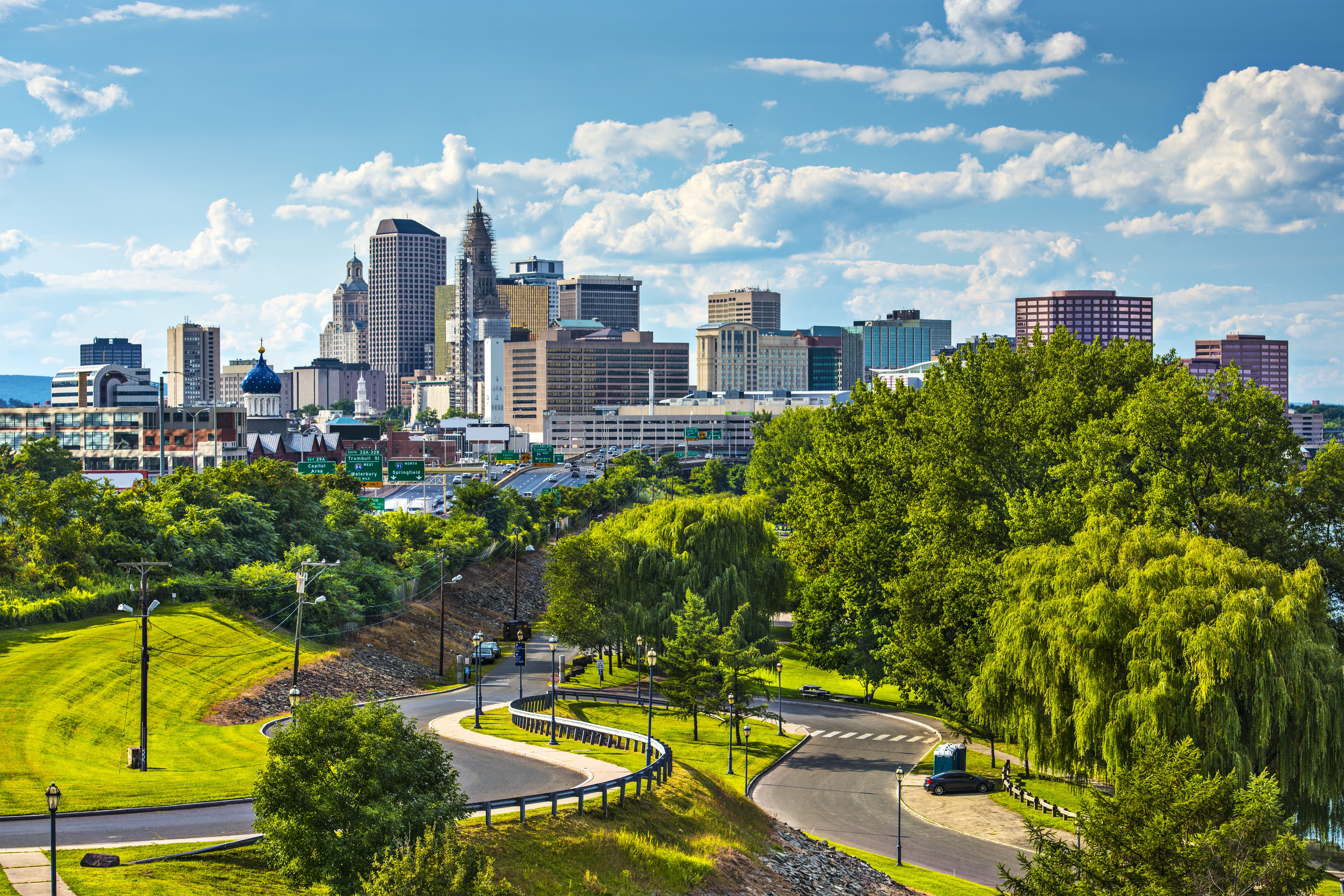 Monarch Air Group offers private jet charter services to and from Connecticut.
Connecticut is a small state in the United States, yet it is a real find for lovers of architecture and cultural attractions. It's the perfect place to come to admire its white-washed churches, castle-like homes, camping trips, or just to enjoy strolls along the ocean shore. The state is an important business center and an important destination for private flights.
Connecticut's natural beauty is truly its main attraction. The Taconic Range, one part of the Appalachian Mountains, stretches here, and Bear Mountain is the highest point.
The capital of Connecticut is Hartford, where the famous writer Mark Twain was born. The main attraction here is the Victorian-era house, which is surrounded by travelers in all seasons. Next up, the Connecticut Capitol, where the administration is located. Granite, marble, and gold cladding were used to construct the building.
"Mystic" is a recreated port village where the local oceanariums are home to inhabitants of the seas and oceans. The next point on our itinerary is the town of Farmington. It is home to the First Church of Christ. Yale University, one of the most prestigious in all of America. Its alumni are American presidents and Nobel laureates.
Popular Private Jet Destinations for Private Flight in Connecticut
Connecticut map
FAQ for Private Jet Charter Flights to Connecticut
Why choose a charter jet to Connecticut with Monarch Air Group?
There are many reasons to fly on your next vacation or business meeting in a private jet. Monarch Air Group provides private flights to and from Connecticut along with complete service terms and conditions suitable for you depending on the number of passengers and departure locations. Our team will fulfill your Connecticut private jet charter requirements to ensure our services meet your expectations. Call one of our agents for your Connecticut charter jet service.
How much does it cost to book a Connecticut private jet charter?
Several factors determine the cost of a Connecticut private jet. First, you get competitive rates for your flight regardless of your destination. We can guarantee that we provide you with only the best Connecticut air charter rates. What's more, you can get a rough estimate of your flight cost using the charter flight cost calculator.
Here are some approximate prices for private flights to Connecticut:
Charter a Private Jet to HFD from TEB: piston – starting at $5,180;
Charter Flights to HFD from VNY: light jet – starting at $36,000;
Private Charter Flights to HFD from DAL: light jet – starting at $23,690.
*Estimated price before taxes & fees.
What types of private jets can use for Connecticut charter flights?
We offer an easy way to book private jets and provide a more affordable way to travel on various aircraft types, including light, heavy medium, or turboprop jets. Planes for Connecticut charter flights have a particular cabin layout and are suitable for different types of travel. Contact us to submit a request, and we'll take care of everything else.
| Aircraft type | Passengers | Non-stop range | Cruising speed | Intended use |
| --- | --- | --- | --- | --- |
| Light Jet | up to 6 passengers | about 700 – 2000 miles | 476 to 518 mph | for comfortable short- to mid-range distances |
| Midsize Jet | up to 10 passengers | about 1300 – 1500 miles | 422 to 541 mph | to fly nonstop from coast to coast |
| Super midsize Jet | up to 10 passengers | about 3.500 – 4.000 miles | 490 to 590 mph | for longer flights |
| Heavy Jet | up to 18 passengers | about 6.000 miles | 480 to 551 mph | traveling overseas in luxury for an intercontinental flight |
| Turboprops | up to 10 passengers | about 600 – 1.900 miles | 220 to 360 mph | for short- to mid-range flights |
| Ultra-Long Range Jet | up to 19 passengers | about 2,800 – 7,685 miles | 460 to 594 mph | for long-haul travels |
| Helicopters | up to 28 passengers | about 250 – 600 miles | 150 to 175 mph | for passenger and cargo transportation |
What are the advantages of flying on a Connecticut private jet?
Renting a private jet has some undeniable advantages over commercial flights. It is an ideal way for travelers to make their trip more efficient. Regardless of the purpose of private plane charter Connecticut, for leisure or business, we will provide everything you need to be more productive and get to your destination much more accessible and hassle-free. Our specialist is available to you 24/7 for all your needs.
Popular Destinations near Connecticut by private jet
Norwalk—is a stone's throw from the Atlantic Ocean, home to most major attractions.
Stamford—is the third-largest city in the state and home to many large corporations.
Stonington—located on a rugged stretch of coastline, is the oldest settlement in Connecticut and boasts a rich maritime history.
New London—offers tourists many splendid architectural monuments, fascinating historical sites, and excellent places to stay.
Our clients travel on efficient and comfortable private jets. If you haven't found the answers to all your questions, you can contact our experienced and reliable team at any time or visit our air charter FAQ page.