Monarch Air Group provides private air charter in Greenwich, CT. Our clients benefit from top-notch service, unrelenting dedication to safety, wide selection of aircraft, and years of experience in chartering private jets. To obtain a free quote, please use our online quoting tool provided below, or call toll-free 1-877-281-3051.
Charter a private jet to&from Greenwich
Private Jet Charter to and from Greenwich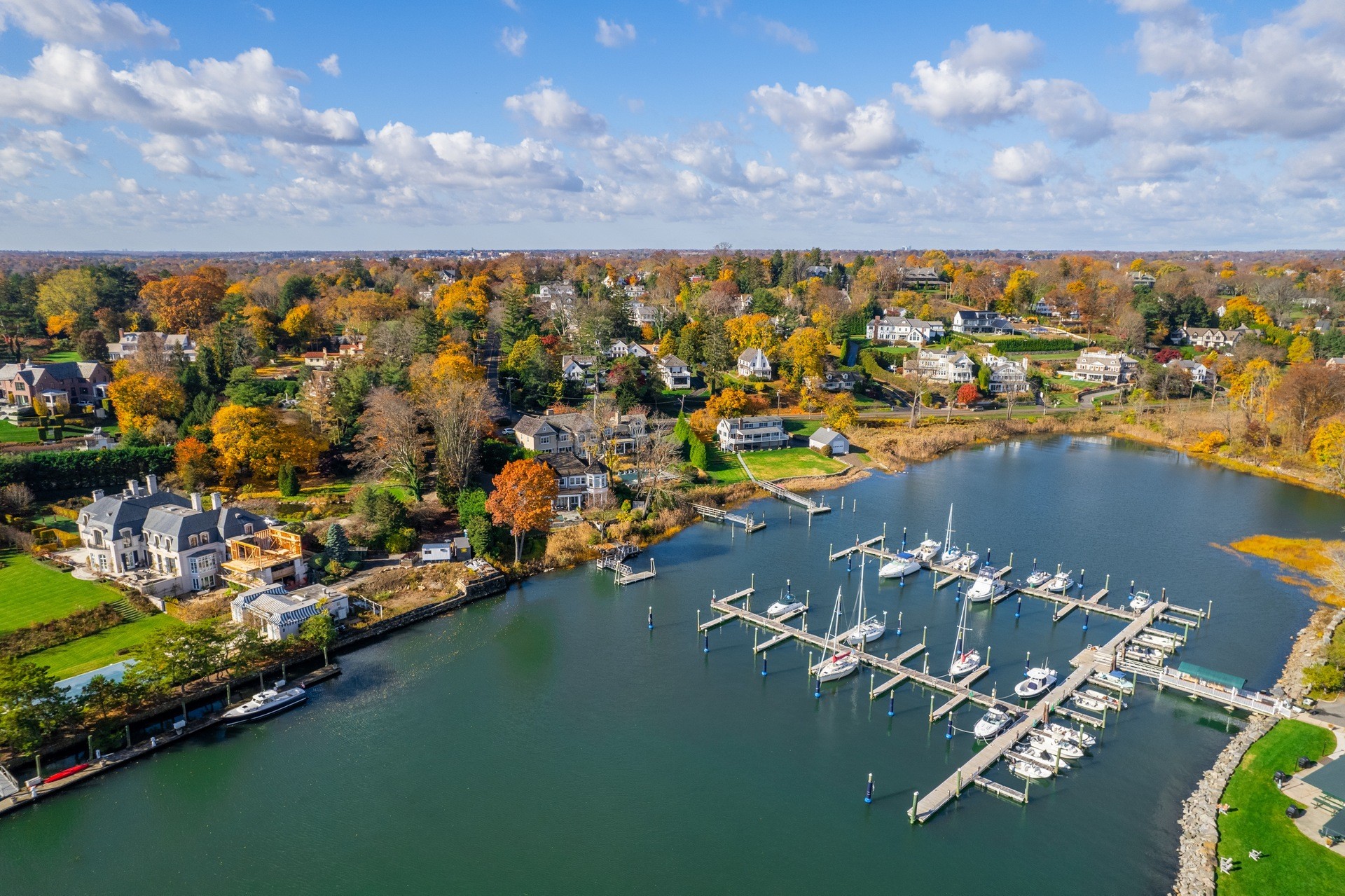 Monarch Air Group offers private jet charter services to and from Greenwich, CT.
Located along the picturesque coastline of Connecticut, Greenwich is a town that effortlessly balances its rich historical heritage with modern amenities and recreational opportunities. Known for its stunning waterfront, elegant architecture, and cultural attractions, Greenwich private jet charter offers diverse activities that cater to residents and visitors alike. Whether you're a history enthusiast, a nature lover, or a connoisseur of the arts, this affluent town has something for everyone.
Greenwich is steeped in history, and several historic sites offer insights into the town's past. The Putnam Cottage, also known as Knapp Tavern, played a role in the American Revolution and is now a museum showcasing artifacts from that era. The Bush-Holley House, a historic home turned art center, provides a glimpse into the town's art colony history. Art and science intersect at the Bruce Museum, where visitors can explore a diverse collection of art and natural history exhibits with a private jet to Greenwich. From paintings and sculptures to fossils and minerals, this museum offers an enriching experience for both adults and children.
Charter a private jet to Greenwich and explore Greenwich Avenue, often referred to as "The Avenue," which is the town's main shopping district. Lined with upscale boutiques, art galleries, and fine dining establishments, this charming street provides a delightful shopping experience. From fashion to home decor and gourmet food, Greenwich Avenue offers a range of high-quality products and services.
For nature enthusiasts, the Greenwich Audubon Center is a haven of biodiversity. With over 285 acres of woodlands, meadows, and wetlands, it's a prime location for birdwatching, hiking, and educational programs focused on conservation and environmental awareness. In addition, book a private jet to Greenwich and visit Greenwich Point Park. Also known as Tod's Point, it is a pristine oasis where you can unwind and enjoy the natural beauty of the Long Island Sound.
With a private jet to Greenwich, sail along the coast. Greenwich's location on the Long Island Sound makes it an ideal destination for sailing and boating enthusiasts. You can rent a sailboat or yacht and enjoy a relaxing cruise along the pristine waters, taking in the stunning waterfront estates and scenic landscapes.
If you're arranging a private jet flight to Greenwich in the summer, make sure not to overlook the chance to witness a polo match at the esteemed Greenwich Polo Club. This exclusive club presents captivating matches that combine athleticism, equestrian excellence, and friendly gatherings. Furthermore, across the year, Greenwich plays host to various cultural affairs, spanning art exhibitions, music festivals, and captivating theater performances.
Greenwich's abundant natural resources offer a variety of recreational and cultural activities for both residents and visitors. The city boasts four stunning beach parks and picturesque coastal landscapes that are truly unparalleled. Additionally, two exclusive golf clubs and a public 18-hole golf course are situated in different locations, providing ample opportunities for golf enthusiasts. So charter a private jet to Greenwich and be sure to get an unforgettable experience.
There are two international airports near Greenwich: John F. Kennedy International Airport (JFK) and Newark International Airport (EWR).
Greenwich Private Jet Rental Cost
Greenwich's private jet rental ranges from $2,000 to $17,000 per billable flight hour or more. Turboprop jets cost from $1,800 to $2,400 per hour, light jets cost from $2,400 to $3,900, mid-size or super-midsize jets cost from $4,200 to $8,100 per flight hour, while heavy and ultra-long range jets per flight hour cost from $7,200 to $17,800.
Airports for Private Jets near Greenwich
HPN, Westchester County Airport, White Plains, NY.
LGA, LaGuardia Airport, New York, NY.
JFK, John F. Kennedy International Airport, New York, NY.
TEB, Teterboro Airport, Teterboro, NJ.
5. EWR, Newark Liberty International Airport, Newark, NJ.
6. HVN, Tweed New Haven Regional Airport, New Haven, CT.
7. MMU, Morristown Municipal Airport, Morristown, NJ.
8. ISP, Long Island MacArthur Airport, Islip, NY.
9. SWF, Stewart International Airport, Newburgh, NY.
10. BDL, Bradley International Airport, Hartford, CT.
FAQ: Private Jet Flights to Greenwich
Why choose a charter jet to Greenwich with Monarch Air Group?
Monarch Air Group offers premier private plane charters to Greenwich. Our main objective is to customize our services according to your travel needs. We place utmost importance on flexibility and convenience, aiming to make your private jet charter experience comfortable, efficient, and confidential. And all of this is provided at a competitive price.
What Types of the Private Jets Can Use for Greenwich?
Monarch Air Group provides a variety of air travel choices for trips to Greenwich. The options are based on factors like flight distance, desired comfort level, and number of passengers. We offer top-notch jets that are pet-friendly and equipped with in-flight entertainment systems. Our team of charter specialists will help you select the perfect aircraft and service for your Greenwich charter flights once you provide the necessary trip details.
What are the Benefits of Flying Greenwich Private Jet?
Greenwich jet charters provide convenient options for busy individuals, offering direct flights to your desired destination on your preferred date and time. Whether you're traveling with family or colleagues, our private jet charters allow you to customize your trip with hotel transfers, in-flight meals, and even onboard business meetings. Our team of experts specializes in personalized private plane rental services to meet your specific needs.
Can I Bring My Pet on a Private Jet to Greenwich?
Greenwich flights allow pets, but it is essential to remember that each flight has its own rules and limitations. Our primary concern is ensuring the safety and well-being of all passengers and their furry companions.
Popular Destinations near Greenwich by Private Jet
Just a short drive from Greenwich, Stamford offers a vibrant city atmosphere with a mix of cultural attractions, shopping centers, and dining options. The Stamford Museum & Nature Center and Cove Island Park are popular spots for outdoor activities.
Westport is known for its picturesque coastal charm and artistic community. The Westport Country Playhouse hosts theatrical performances, and the town's Main Street features boutiques, galleries, and excellent dining.
New Canaan is renowned for its modern architecture, including designs by Frank Lloyd Wright and Philip Johnson. Explore the Glass House, a National Trust Historic Site, and enjoy the quaint downtown area.
White Plains offers a mix of shopping, dining, and cultural experiences. The Westchester Mall is a popular shopping destination, and the downtown area boasts theaters, galleries, and restaurants.
Our private aircraft employ state-of-the-art technology to enhance flight efficiency and ensure the safety of our passengers. We prioritize customer satisfaction and tailor our services to meet specific needs. To learn more, please consult our "Frequently Asked Questions" section or contact us directly.