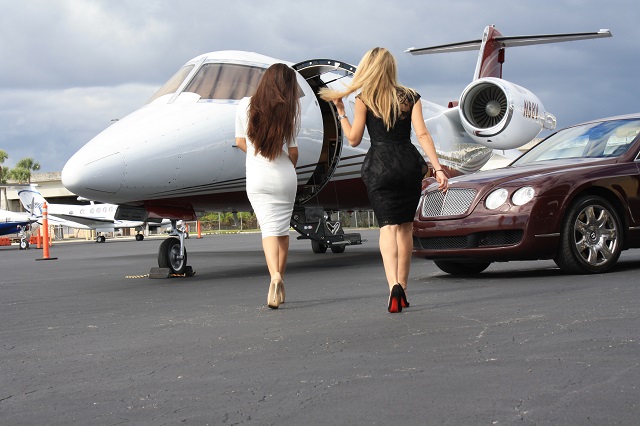 Whether you want to watch a great golf championship or visit a blooming city like Amsterdam, April is a great month to escape from the everyday hustle and bustle and take advantage of everything this month has to offer. From authentic cultural experiences to luxury lifestyle ones, there are events waiting for you around the world, and a private jet charter can only enhance the experience.
1. Master's Golf Tournament
Played at the Augusta National Golf Club, the prestigious Master's Golf Tournament is held April 5th – 8th, 2018, in Augusta, Georgia. Founded in 1931 and located on a former indigo plantation, the Master's is one of the four major golf championships that has captivated many players and spectators worldwide.
The location of the golf course itself is a beautiful setting, with yellow jasmine and flowering tea olive and peach trees surrounding the holes. This year will mark the 82nd edition, and the top golfers in the world will compete for the title and the symbolic green jacket.
Airport:
2. Singapore Yacht Show
A leading luxury yacht show held from April 12th – 15th, 2018, the Singapore Yacht Show, provides elite individuals with an unparalleled experience to discover the world's finest yachts in a highly social and sought-after setting. Held at the ONE°15 Marina in Sentosa Cove, the Singapore Yacht Show is a "globally recognized on-water exhibition" which "epitomizes luxury lifestyle and brings together the biggest number of world-class yachts in the whole of Asia" as published on the event website. With by-invitation-only parties, high fashion, art, and high-end entertainment, this prestigious event is a go-to on the social calendar.
Airport:
Singapore Changi International Airport (SIN)
3. Coachella Music Festival
Held at the Empire Polo Club in the Colorado Desert of California, the Coachella Valley Music and Arts Festival is one of the largest music festivals in the U.S., held from April 13th – 22nd, 2018. Started as a free-spirited arts and music festival, the Coachella Music Festival has evolved into a glamorous, see-and-be-seen event for the A-listers. Featuring many different genres of music, it is one of the must-attend festivals in the world. This year's lineup includes artists such as Beyonce, Eminem, and The Weekend.
Airport:
Bermuda Dunes Airport (UDD)
4. King's Day in Amsterdam
Amsterdam, known for its bicycles, tulips, bridges crossing the canals, and well-spirited people, holds King's Day (Koningsdag) on April 27th every year. Previously known as Queen's Day, King's Day is one of Amsterdam's biggest and most colorful festivities in the Netherlands. In honor of the royal House of Orange, the dress code is orange, and everyone (including pets) wears something orange.
From formal suits and ties to wigs and baby outfits, everyone is celebrating. On this national holiday, most stores close down, and the city hosts the vrijmarkt (a large flea market), with everyone bringing second-hand items onto the city streets for sale. Coinciding with the tulip season, this is Spring's most colorful event.
Airport:
With longer days, any of these events are a great addition to your Spring social calendar. By booking a private jet charter, you are not only able to avoid all the hassle and stress that comes along with commercial flying, but you are also enhancing your experience and lifestyle.