Monarch Air Group provides private air charter in Augusta, GA. Our clients benefit from top-notch service, unrelenting dedication to safety, wide selection of aircraft, and years of experience in chartering private jets. To obtain a free quote, please use our online quoting tool provided below, or call toll-free 1-877-281-3051.
Charter a private jet to/from Augusta
Book a Private Jet Charter to and from Augusta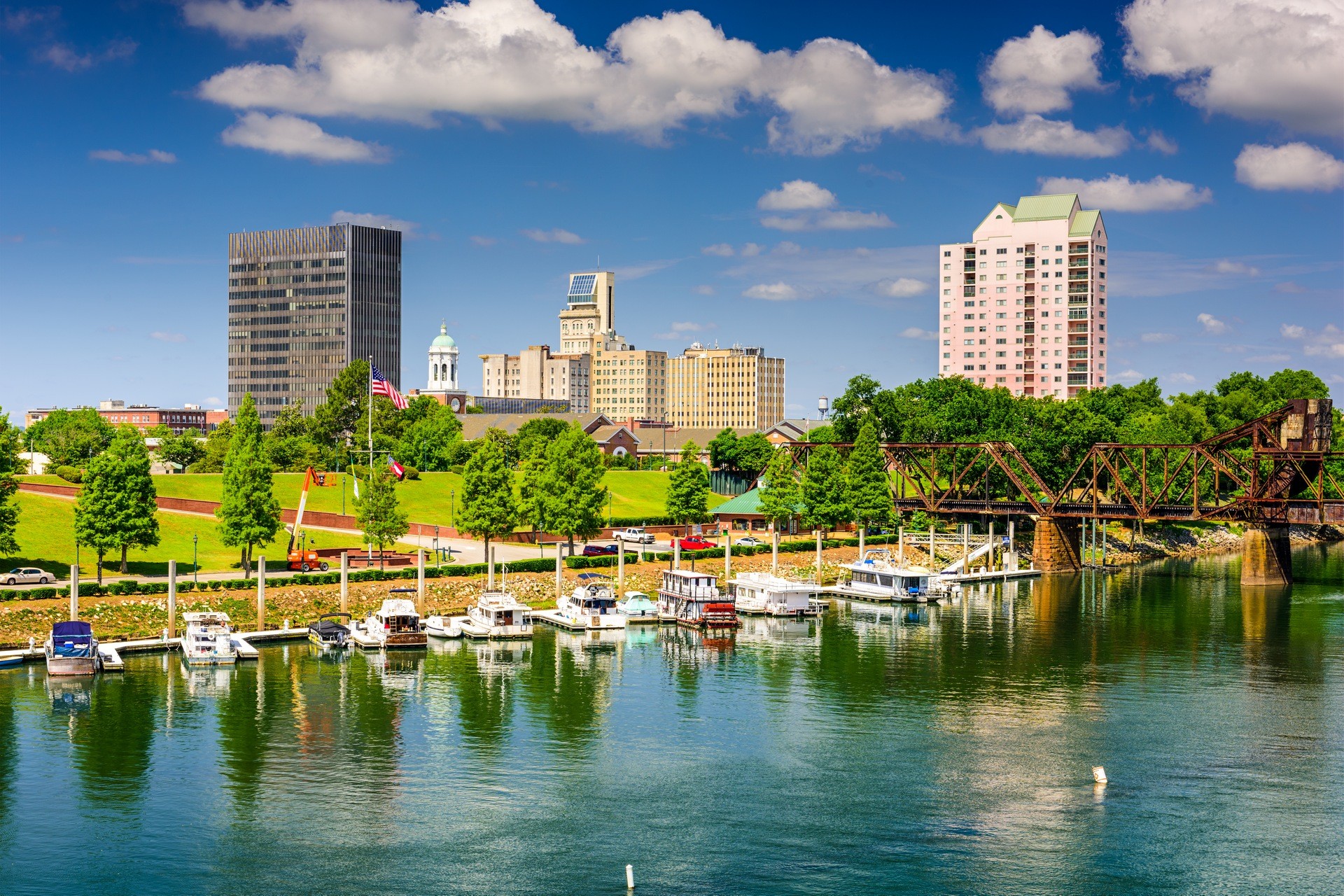 Monarch Air Group offers private jet charter services to and from Augusta, GA, USA.
Located about 150 miles east of the state capital of Atlanta Augusta is a consolidated city-county in eastern Georgia. It is the second largest and second oldest city in Georgia and the second largest metropolitan area in the state after Atlanta. When you take a private flight to Augusta, you'll find a rare combination of warm, welcoming history with lively sightseeing opportunities for all.
The city was established as a trading outpost in 1735 and named in honor of Princess Augusta of Saxe Gotha. Located along the banks of the Savannah River, Augusta hosts the famous Masters Golf Tournament held annually in the first week of April. Today, more than 100 restaurants, dozens of museums, and plenty of places for live music and different kinds of art make an Augusta private jet charter full of charm and possibility.
Augusta charter flight is a popular option as it is a thriving business, retail, manufacturing, medical, and biotech center. It is also a central hub for the Central Savannah River Area (CSRA), encompassing some other Georgia and South Carolina counties and more than half a million people. Being an important educational center, Augusta is home to such institutions as Georgia Health Sciences University, Augusta Technical College, Augusta State University, and Paine College. Often referred to as "The Garden City of the South" and "Masters City," Augusta has rich culture and history.
There is much to see and do, from visiting the Morris Museum of Arts or enjoying a walk along the Augusta Riverwalk to looking at the local stores at the Augusta Exchange Shopping Center. The vibrant atmosphere, world-famous golf, and architecturally rich places make it an enjoyable destination for domestic and international business Augusta charter jet travelers and sightseeing tourists.
There are two main airports: Augusta Regional Airport (AGS) at Bush Field and Daniel Field Airport (DNL), which provides business and leisure Augusta air charter flight to travelers worldwide.
Augusta Private Jet Airports within 70 miles
AGS, Bush Field, Augusta.
AIK, Municipal, Aiken.
BNL, Barnwell Regional, Barnwell, SC.
BXG, Burke County Airport, Waynesboro.
CAE, Metropolitan Airport, Columbia, SC.
CUB, Owens Field, Columbia.
DNL, Daniel Field, Augusta, GA.
GRD, Greenwood, Greenwood.
OGB, Municipal, Orangeburg.
Hotels in Augusta
Sheraton Augusta Hotel, 1069 Stevens Creek Road, Augusta.
Country Inn & Suites, 103 Sherwood Dr, Augusta.
FAQ for a Private Jet Charter Flights to Augusta
Why choose a private jet to Augusta with Monarch Air Group?
Monarch Air Group provides private flights to and from Augusta, competitive prices for the most acceptable quality, the best planes, regular maintenance, and 24-hour flight monitoring. Our team will fulfill your requirements to ensure our services meet your expectations for Augusta private jet charters. We have everything you need to provide the best service, including highly trained staff and extensive aviation experience. So call one of our agents and enjoy your Augusta charter jet.
How much does it cost to book an Augusta private jet charter?
You usually pay for the entire plane and all seats when you charter a private jet. The cost of hiring an Augusta private jet depends on the route, the number of passengers, and the type of aircraft you choose. You can contact our experts to get the necessary information on air charter Augusta. Moreover, you can get an estimate of the flight cost by using a private jet charter cost estimator.
Here are some approximate prices for private flights to Augusta:
Charter a Private Jet to Augusta from NYC: from $2,190;
Charter Flights to Augusta from DC: from $6,500;
Private Flights to Augusta from Miami: from $5,180.
*Estimated price before taxes & fees.
What types of private jets can use for Augusta charter flights?
We can provide competitive prices for VIP jets, airliners, and heavy, light, or turboprop aircraft. So whether you're an experienced corporate pilot or a first-time private jet charter customer, we guarantee an impeccable Augusta charter flight experience. The main difference between the aircraft categories is the size of the cabin, the flight range, and the number of passenger seats.
| Aircraft type | Passengers | Non-stop range | Cruising speed | Intended use |
| --- | --- | --- | --- | --- |
| Light Jet | up to 6 passengers | about 700 – 2000 miles | 476 to 518 mph | for comfortable short- to mid-range distances |
| Midsize Jet | up to 10 passengers | about 1300 – 1500 miles | 422 to 541 mph | to fly nonstop from coast to coast |
| Super midsize Jet | up to 10 passengers | about 3.500 – 4.000 miles | 490 to 590 mph | for longer flights |
| Heavy Jet | up to 18 passengers | about 6.000 miles | 480 to 551 mph | traveling overseas in luxury for an intercontinental flight |
| Turboprops | up to 10 passengers | about 600 – 1.900 miles | 220 to 360 mph | for short- to mid-range flights |
| Ultra-Long Range Jet | up to 19 passengers | about 2,800 – 7,685 miles | 460 to 594 mph | for long-haul travels |
| Helicopters | up to 28 passengers | about 250 – 600 miles | 150 to 175 mph | for passenger and cargo transportation |
What are the benefits of flying on an Augusta private jet?
Enjoy charter services from Monarch Air Group that include flexible travel arrangements, customized itineraries, meals according to your wishes, private airport departures, and more. We pay attention to every detail to plan the perfect trip.
Popular destinations near Augusta by private jet
Savannah – offers a heavy dose of laid-back Southern hospitality.
Athens – there are endless attractions and entertainment.
Macon – in central Georgia, is suitable for enjoying many attractions.
Atlanta – is a center for business as well as a place for family vacations with some impressive historical attractions and places with entertainment.
Our clients travel on efficient and comfortable private jets. If you haven't found the answers to all your questions, you can contact our experienced and reliable team at any time or visit our air charter FAQ page.