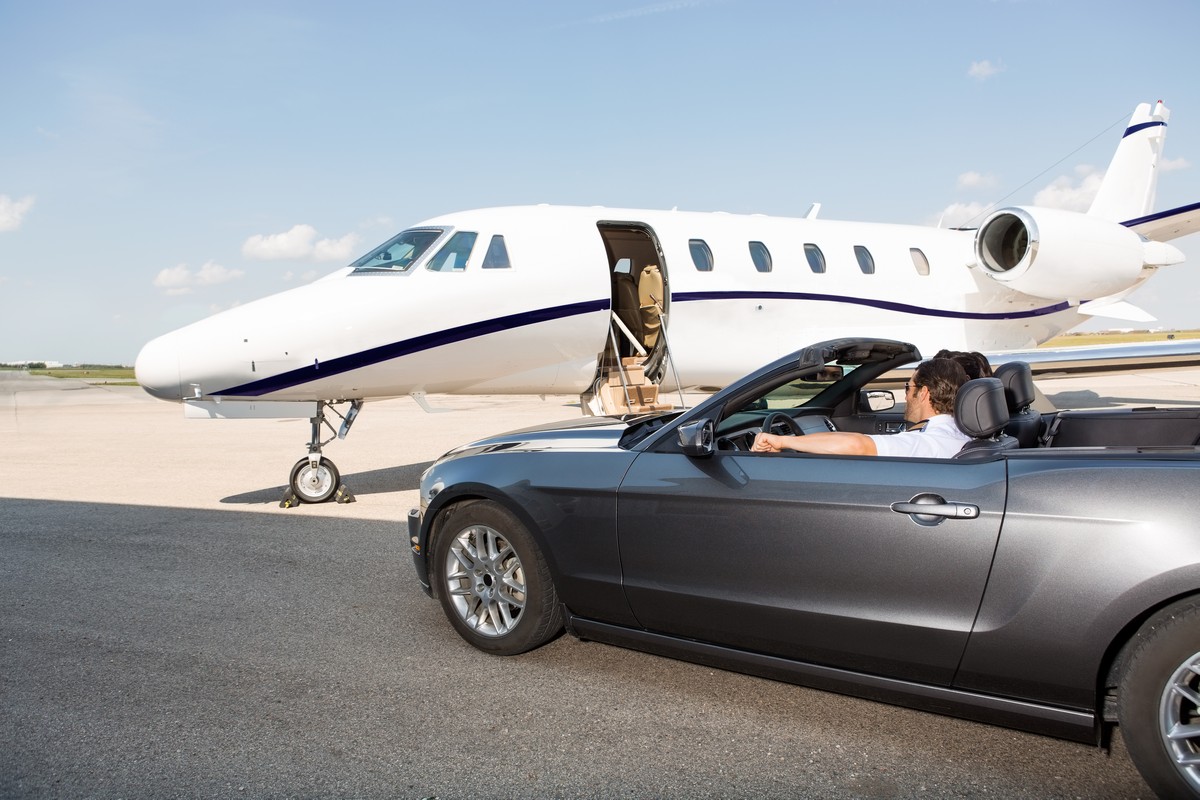 Super Midsize jets were designed by aircraft manufacturers to offer business jet travelers value—a combination of the speed, range and cabin amenities of Heavy jets and the lower operating costs of lighter jets. When chartering your next private flight, consider some of these advantages of the Super Midsize class:
Speed: Super Midsize jets are among the fastest private jets available
Speed is a primary reason why our clients fly private and the Super Midsize category includes the fastest business jets available. The fastest jet in our summary table below is the Cessna Citation X which can travel at a top speed of 700 miles per hour, 92% of the speed of sound.
Range and Utility: Super Midsize jets can operate out of smaller airports and fly intercontinental flights non-stop
Super Midsize jets can operate out of smaller regional airports with shorter runways, offering charter clients the convenience of being closer to their origination and destination points. With fast climb rates, Super Midsize jets can reach a comfortable cruising altitude in a short amount of time, leaving inclement weather below. Super Midsize jets can fly intercontinental flights non-stop, which means you can concentrate on what's most important to you without interruptions.
Catering Service: Full catering service is available on Super Midsize jets
Private jets are often referred to as Boardrooms in the Sky. Many important business decisions are made at 41,000 feet and cuisine plays an essential role in the decision-making process. With the larger cabin size of the Super Midsize class, flight attendants can serve meals from a full galley. Meals are selected from regional restaurants or specialized catering menus. Specialty foods our clients enjoy include regional specialties, such as Maine lobster, Alaska salmon, seasonal dishes and specific requests for their favorite meals from popular local restaurants.
Wider cabin size: Super Midsize jets have some of the most spacious cabins available to maximize passenger comfort and mobility
Super Midsize cabins can be configured for business, relaxation or both. The Bombardier Challenger 350, Falcon 2000LXS and the Gulfstream G280 have some of the widest cabins available. Aesthetic cabin designs in this class include large panoramic windows that allow natural sunlight into the cabin and flat floors that enable passengers ease of movement as they socialize with other passengers and move around the cabin. In addition to ultra-comfortable seating, Cessna Longitude and Cessna Sovereign+ charter clients can select from six interior cabin design options inspired by the Old World with earthy organic textures and inviting warm or cool color palettes.
Cabin Management Technology: Super Midsize jets offer the latest in integrated cabin management technology
Monarch Air Group private charter clients enjoy the benefits of the latest technology to help manage tasks on land and in the air. One of the most popular cabin management systems is Dassault's intuitive FalconCabin HD + cabin management system which places high-definition audio and video on demand in a fully integrated cabin system that can be controlled on passenger mobile devices from anywhere in the cabin.
Super Midsize Jets Summary Specs
Aircraft
Passenger Capacity
Range (nm)
Range

(miles)

Cabin Dimensions

(l x w x h)

Max Speed (Mach)
Baggage Capacity (cu ft.)
Bombardier Challenger 350
Up to 8
3,200
3,683
28 ft. 6 in.

7 ft. 2 in.

6 ft. 2 in.

0.80
106
Cessna Citation Latitude
Up to 9
2,700
3,107
21 ft. 9 in.

6 ft. 4 in.

6 ft.

0.67
100
Cessna Citation Sovereign +
Up to 12
3,200
3,683
25 ft. 3 in.

5 ft. 6 in.

5 ft. 6 in.

0.70
135
Cessna Citation X
Up to 12
3,460
3,982
23 ft. 9 in.

5 ft. 5 in.

5 ft. 7 in.

0.92
82
Falcon 2000LXS
Up to 10
4,000
4,603
26 ft.

7 ft. 8 in.

6 ft. 2 in.

0.80
130
Gulfstream G280
Up to 10
3,600
4,143
25 ft. 10 in.

7 ft. 2 in.

6 ft. 3 in.

0.80
120
Hawker Beechcraft 1000
Up to 8
3,530
4,062
24 ft. 4 in.

5 ft. 8 in. ft.

5 ft. 8 in.

0.68
72
Choose Monarch Air Group
Monarch Air Group on-demand white glove charter coordinators can assist you in choosing your preferred aircraft. To book a flight, call +1 (954) 359 0059 for our charter department. Monarch Air Group offers an instant quote request. Submit your request here to price out your flight immediately.