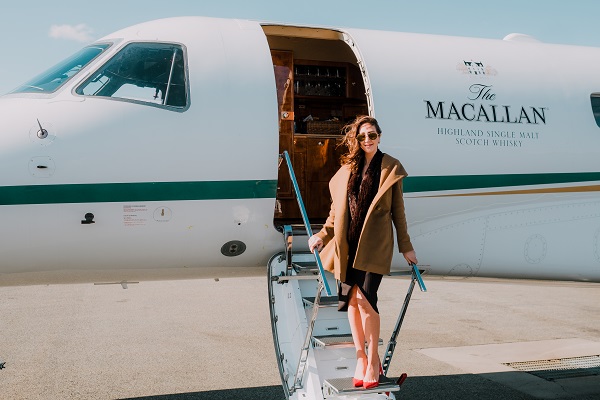 Imagine it: A private jet sits on the runway at Teterboro Airport, awaiting your arrival. You climb on board and take flight, the gray, frigid winter fading into the background as you soar toward the warmth of Miami, Florida. Aboard the luxury aircraft sit bottles of some of the finest whiskies in the world – and you are welcome to taste them all.
The jet touches down, but your opulent experience is far from over; a chartered yacht skimming the surf to Miami transports you through a catered culinary voyage like no other. A dream perhaps – but it can also be your once-in-a-lifetime reality.
The Macallan, the world's most admired single malt Scotch whisky brand, has teamed up with Monarch Air Group, a leading provider of private air charter, and Golden Yacht Charters to bring consumers The Macallan Masters Journey, an exquisite taste-and-travel experience like no other. During this tailored journey, guests travel via private jet from New York to Opa-Locka, after which they are chauffeured to a chartered yacht destined for Miami.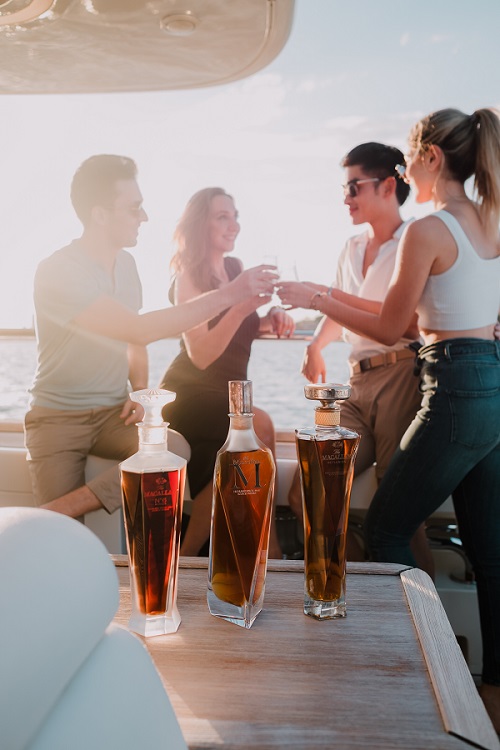 Aboard the jet, guests can taste one or all of the whiskies that make up The Macallan Master Series (The Macallan Rare Cask, The Macallan Reflexion, The Macallan No. 6, The Macallan M). Once on the yacht, they will enjoy a catered culinary experience curated by a private chef.
The experience is fully customizable – choose the number of fellow travelers, the size of the jet or yacht, how many whiskies to taste onboard, the menu for your private dinner – allowing guests to make the journey exclusively their own. Based on availability Raquel Raies, National Brand Ambassador for The Macallan, can also join you on your journey to take you through the best-in-class tasting of The Macallan whiskies.
For more details on this extraordinary excursion, please contact TheMacallan@Monarchairgroup.com or call 954-315-2363. This package will be available from December 2018 till March 2019 at a starting estimated cost of $46,000. Do note, pricing is subject to change based on the desired parameters of the experience and availability. You must book your journey at least one week in advance of your desired travel date.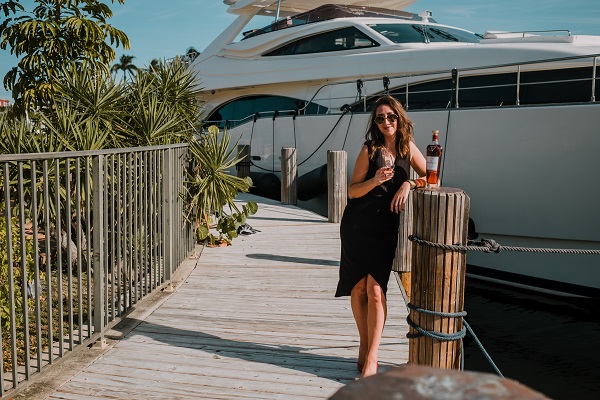 Raquel Raies, National Brand Ambassador for The Macallan: "My role at The Macallan is to educate consumers and bring the brand to life through luxury experiences and tastings. I wanted to create a once-in-a-lifetime opportunity for whisky connoisseurs to taste a prestige range within The Macallan portfolio; The Macallan masters Series. This luxury journey envelops consumers into the world of The Macallan with tailored, first-class service."
Photo credit: Miles Witt Boyer – @mileswittboyer