Monarch Air Group provides private air charter in Opa-Locka, FL. Our clients benefit from top-notch service, unrelenting dedication to safety, wide selection of aircraft, and years of experience in chartering private jets. To obtain a free quote, please use our online quoting tool provided below, or call toll-free 1-877-281-3051.
Charter a private jet in Opa-Locka
Book a Private Jet Charter to Opa-Locka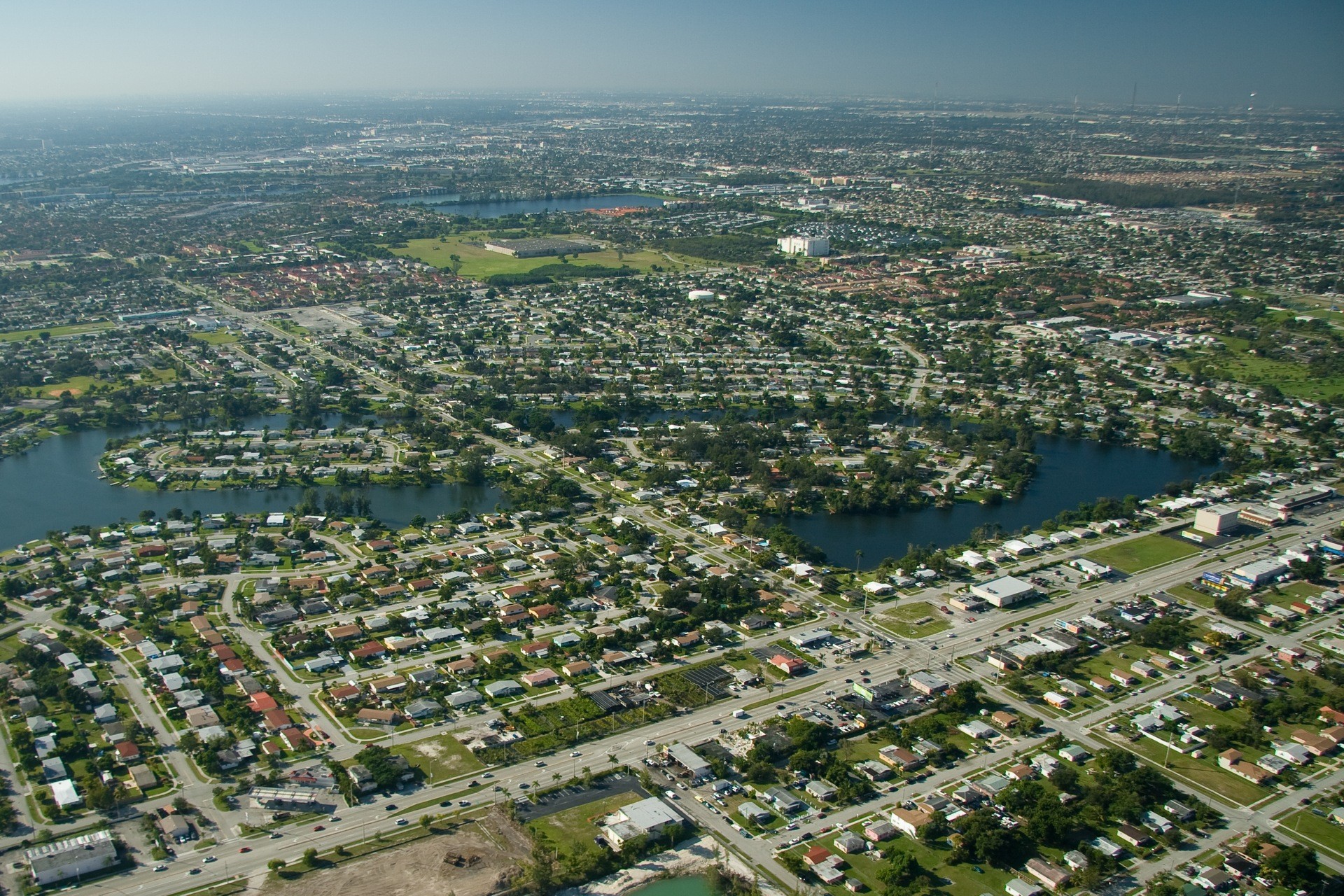 Monarch Air Group offers private jet charter flights in and out of Opa-Locka, Florida.
Opa Locka is a city located in Miami-Dade County. Opa Locka comes from "Opa tisha woka locka," a Seminole Native American name meaning "highlands north of a small river on which an old campsite is located." With a private jet to Opa Loki, you will have the opportunity to visit this cozy city.
Aviation pioneer Glenn Curtiss created the city in 1926 as an "Arab Fantasy" based on the theme of "A Thousand and One Nights." Consequently, several streets in Opa Locka have names such as Sultan Avenue, Sabur Lane, Sesame Street, and Ali Baba Avenue. Renting a private jet charter to Opa Loka allows you to enjoy Moorish Revival architecture and view twenty buildings listed on the National Register of Historic Places.
A must-see in the Opa Locka is City Hall and Gardens. Entering the territory, you will see the historic city hall made in Arabic style and the charming gardens. The building was decorated with expensive oriental decorations, domes, and majestic balconies. By chartering a private jet to Opa Locka, you will find yourself in oriental luxury. The garden around the town hall with incredible plants will captivate attention and bring pleasure.
Opa Locka is served by the Miami-Opa Locka Executive Airport (OPF). It is 11 miles from Miami, and part of the airport is within the city limits of Opa Loki. And also, Miami International Airport (MIA) is located 14 miles from Opa Locka.
Opa Locka Private Jet Rental Cost
The cost to charter a private jet to Opa Locka will vary depending on the size of the private jet, duration, flight time, and other factors. Here are some price options for private jets to or from Opa Locka.
Here are some approximate prices for private flights to Opa Locka:
Charter a private jet from Teterboro to Opa Locka on a light jet will cost $19,000 – $27,000;
Charter flights from Van Nuys to Opa Locka on a midsize jet will cost $40,000 – $55,000;
Private flights from Nassau to Opa Locka on a turboprops jet will cost $5,500 – $8,000.
Opa Locka Private Jet Airports within 70 miles
MLE, Ibrahim Nasir International Airport, Male, Maldives
HAQ, Hanimaadhoo International Airport, Hanimaadhoo, Maldives
DRV, Dharavandhoo Airport, Dharavandhoo, Maldives
KDO, Kadhdhoo Airport, Kadhdhoo, Maldives
FAQs: Private Jet Flights to Opa Locka
Why choose a private jet to Opa Locka with Monarch Air Group?
Monarch Air Group offers a private jet charter to Opa Locka. This opportunity allows you to fly where and when and choose the plane you want. Every client is different, so our team is trained to adjust to your desires and needs. Then, based on your requests for a private jet charter flight, we will find the best plane for the best price.
How much does it cost to book a private jet charter to Opa Locka?
The price of a private charter jet to Opa Locka varies depending on many aspects, such as aircraft size, flight time, number of people traveling, and flight date. In addition to the aircraft's hourly rate, the cost of private charter flight components is the number of flight hours, landing fees, fuel surcharges, and crew fees.
What types of private jets can use for Opa Locka charter flights?
Our team provides clients with a vast selection of private jets for varying numbers of passengers and flight distances. Baggage is also crucial in aircraft size for air charter service.
Let our team know the details of your trip, and we will find the perfect option for you.
What are the benefits of flying on a private jet charter to Opa Locka?
You can enjoy your flight's benefits by booking a private charter jet to Opa Locka. You can fly anywhere, whenever you want, without queuing in crowded lounges. We provide quality services and fulfill any wishes and requests of our customers.
If you still have questions, we will be happy to answer them. Contact our experts by phone.
Popular destinations near Opa Locka by private jet
Miami;
Palm Beach;
Boca Raton.