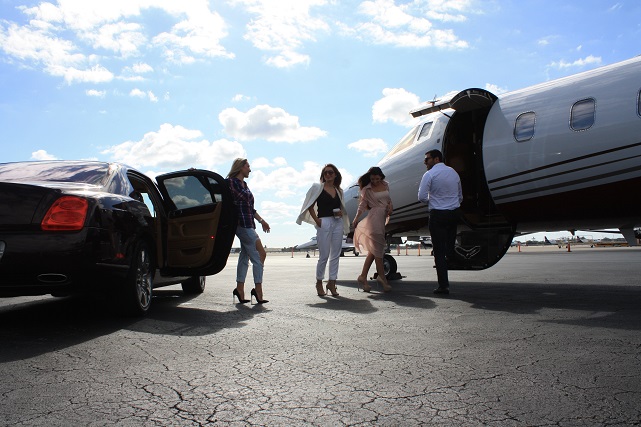 Sometimes we all need a break from the hustle-and-bustle of a busy city living and head to a wonderful place with our significant other.
Charter a private jet to the Romantic Weekend Getaways in the U.S.
Below are five unique trip ideas that will leave you with lasting memories and endless story-telling.
1. Gaze up at the Northern Lights in Alaska
Take your warmest clothes and snuggle up together in the cold as you stare at the Alaskan sky and trade the city lights for green and purple lights of the Northern sky for a moment. Toast with some wine by the fireplace and get cozy. To get the best views, plan a trip to Fairbanks to what is called the "aurora oval."
2. Toast to your relationship in Napa
Nothing screams romance like sharing a lovely intimate dinner over a glass of wine or two at some of the best wineries in the world. Take a hand-in-hand stroll through the vineyards and pause over to see breathtaking sunsets over the hills before heading back to your hotel for a restful night of sleep.
3. Ride a gondola at the Venetian in Las Vegas
If not Europe, take a trip to Las Vegas for a romantic weekend of dreamy canals and palazzos that will make you forget that you're not actually in Venice.
4. Sleep under the stars in the Moab Desert in Utah
Be a little outdoorsy with your other half and book a trip to Utah to gaze at the stars and enjoy all the scenery of the Moab Desert in Utah. The area attracts plenty of tourists each year who like to mountain bike and do other recreational activities, as well as participate in the annual Moab Jeep Safari.
5. Kiss at the Iconic LOVE Sign in Philadelphia
Take a "just because" trip to Philadelphia for a weekend and take a picture at the iconic LOVE sign in Love Park, officially known as the John F. Kennedy Plaza. The park is commonly referred to as Love Park for its reproduction of Robert Indiana's Love sculpture which is a popular tourist destination that overlooks the plaza.
To make your trip truly unforgettable, book a private charter in Monarch Air Group and let us handle all the details.