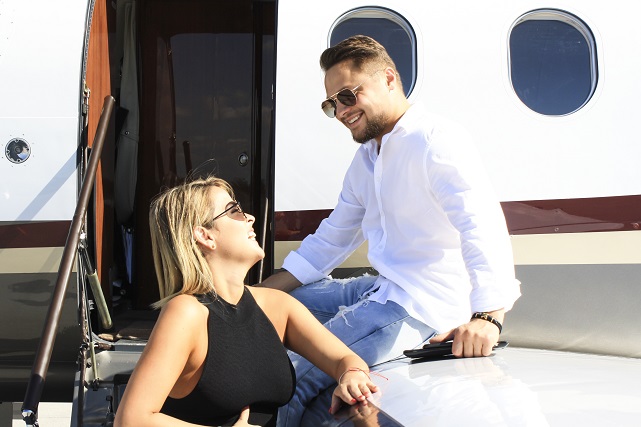 This summer is full of exciting and unforgettable places that are awaiting for you to visit. From relaxing beach getaways in Nantucket to all-night dancing at Nikki Beach in the Hamptons, there is something for all couples to enjoy, depending on the kind of trip you are looking for.
Newport, RI
A mere 45 minutes from Providence, Rhode Island (capital city), The Chanler at Cliff Walk is a luxury boutique hotel that is a perfect spot for a weekend getaway with your other half. An elegant hotel that is dressed as a 19th-century mansion, it overlooks the Easton Bay area and is surrounded by famous New England style mansions that attract millions of visitors each year.
The hotel has exquisite rooms that are decorated with original antiques and themes which range from Victorian to Louis XIV. The property is surrounded by beautiful gardens that overlook the ocean for a romantic evening stroll with the beach only steps away from this cozy and boutique luxury hotel.
Nantucket, MA
Whether you find yourself in Nantucket for a weekend, a week or the entire summer, the island is somewhat of a charming town that is preppy with a romantic feel to it at the same time.
With boutique shopping and a beautiful harbor lines with sailboats and yachts, Nantucket is a summer destination for many people, especially the East Coast locals. The White Elephant is among one of the most beautiful but also historic hotels that is directly on the Nantucket harbor. You can stay in one of the garden cottages and enjoy the breathtaking views of the water.
Alternatively, you could also opt-in for more adventure than relaxation at the Wauwinet, with world-class amenities and a variety of activities such as lobster excursions and surf lessons to take your trip an unforgettable experience.
The Hamptons, NY
A 90-minute drive from Manhattan, the Hamptons is an entirely different and exciting part of New York. A destination made popular as the summer home of some of America's elite, the Hamptons have gorgeous beaches, shopping villages, and museums that make it a perfect beach getaway in the summer.
This year, visitors can experience Nikki Beach, known for its lavish beach parties around the world, as they are doing a pop-up at the Capri Hotel for a week of champagne, sparklers, and DJs ready for the summer crowds.
Greenwich, CT
A 40-minute subway ride from Grand Central Station in NYC, Greenwich is a beautiful town that is a famous weekend getaway spot among the affluent who travel by private jet to Greenwich. With boutique shopping on Greenwich Avenue, you can spend hours browsing through Hermes, Vineyard Vines, and Intermix. For a romantic summer date, you can pack a picnic for two and enjoy one of the picturesque beaches such as the Greenwich Point to make your trip a memorable one.