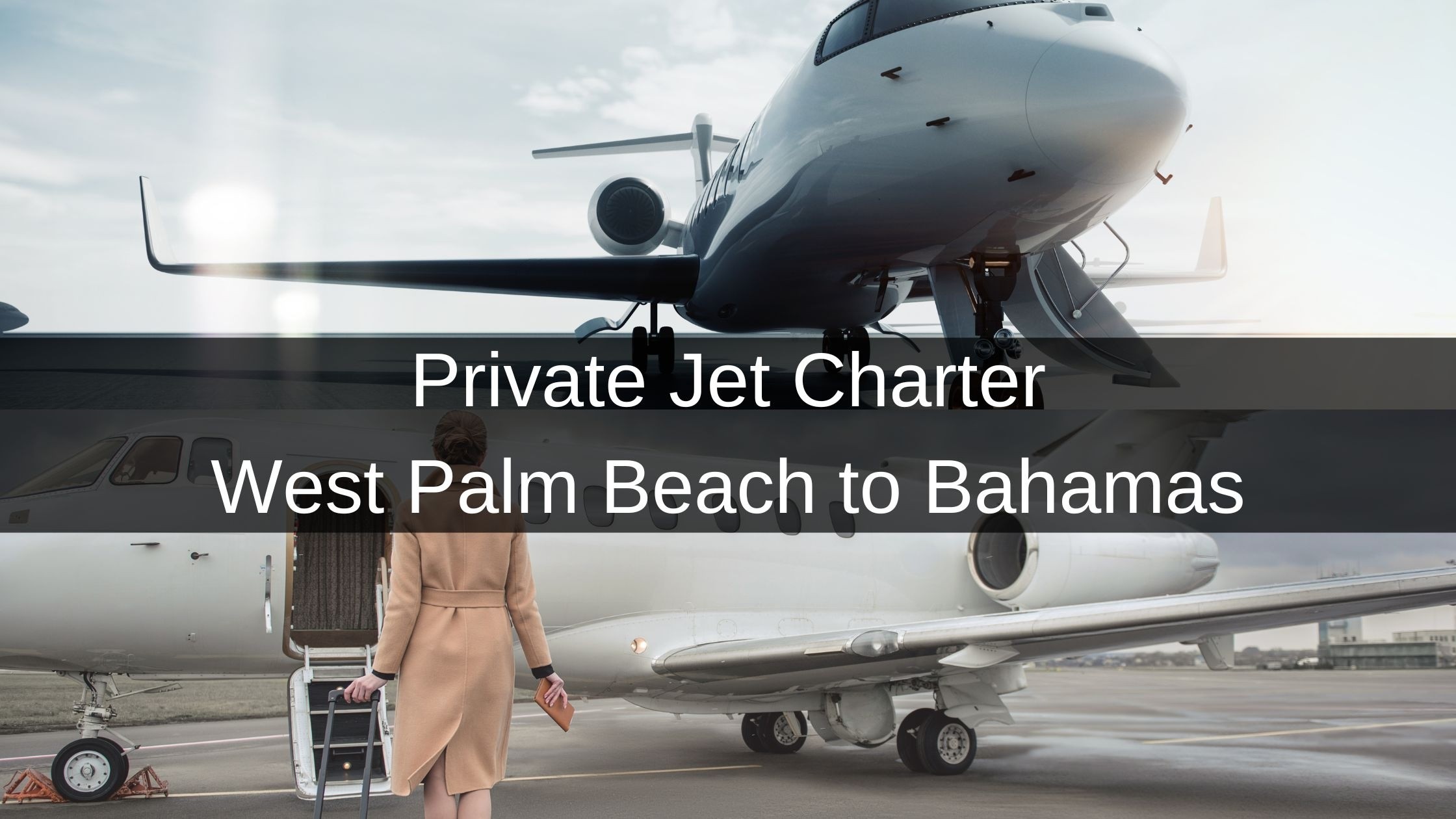 Monarch Air Group provides on-demand private jet charters from West Palm Beach to the Bahamas.
Located just a short flight from West Palm Beach, The Bahamas is an island destination enjoyed year-round by private jet travelers from Florida. With a wide variety of outdoor attractions to choose from, visitors are drawn to this tropical eco-paradise for its abundant natural wonders and immersion in authentic Caribbean cultural experiences with delicious cuisine and welcoming local hospitality.
Charter a Private Jet from West Palm Beach to the Bahamas:
Airport Distances and Flight Times from West Palm Beach to the Bahamas
Private Jet from West Palm Beach (PBI) to the Bahamas
Destination
Destination Airport
Airport Code
Distance (Nautical Miles)
Miles
Flight Time
Super Midsize
Midsize
Light
Cockburn Town, San Salvador
San Salvador Airport
MYSM
340
392
50 min
50 min
1 hr
Governor's Harbour, Eleuthera
Governor's Harbour Airport
MYEM
220
253
32 min
32 min
50 min
Grand Bahama
Grand Bahama Airport
MYGF
75
87
19 min
19 min
50 min
Marsh Harbour, Abacos
Leonard M. Thompson Intl. Airport
MYAM
162
186
19 min
19 min
22 min
Matthew Town, Inagua
Inagua Airport
MYIG
492
566
1 hr 8 min
1 hr 8 min
1 hr 8 min
Nassau
Lynden Pindling Intl. Airport
MYNN
173
199
34 min
31 min
31 min
South Bimini
South Bimini Airport
MYBS
74
85
21 min
19 min
19 min
Treasure Cay, Abacos
Treasure Cay Airport
MYAT
145
167
26 min
26 min
26 min
Distances and flight times shown in the charts above should be considered as estimates only. One (1) nautical mile is equal to 1.1508 statute miles.
From West Palm Beach to the Bahamas, flights typically operate using super-midsize, light, or turboprop aircraft types:
Super midsize jet options popular with Monarch Air Group clients include the Cessna Citation Sovereign, Dassault Falcon 50EX, and Gulfstream G280.
Whatever your purpose is for visiting The Bahamas, the Citation Sovereign delivers on every aspect. With plenty of cabin space for up to 12, this fast charter flight provides passengers with a spacious, comfortable cabin.
The Dassault Falcon 50EX cabin is typically outfitted with two cabin zones with ultra-comfortable seating for ten passengers in a comfortable club seating arrangement.
Gulfstream G280's state-of-the-art cabin accommodates up to eight passengers in a cabin pressurized to a lower altitude and one of the widest cabins available in the Super Midsize class.
Midsize jet options for private charters include the Hawker 800XP, Cessna Citation XLS+, and the Learjet 60XR.
The Hawker 800XP typically seats up to nine passengers. With the addition of innovative winglets on the jet's wings, the result is a smoother ride and a more economical charter flight to the Bahamas.
The Cessna Citation XLS+ is known for its quiet cabin and passenger amenities that include cleverly designed workspaces and an intuitive cabin management system.
The Learjet 60XR is part of a long line of high-performing business jets. With a fast climb rate, the aircraft delivers a powerful performance and fuel economy. The aircraft also features the most spacious cabin in the Midsize class.
Midsize jets typically include a galley, catering and flight attendant service.
A turboprop aircraft is an economical option for a private charter flight from West Palm Beach to the Bahamas.
The nine-passenger Piper PA-42 Cheyenne is a fuel-efficient aircraft well-suited for island destinations including The Bahamas because the aircraft can land at small airports that can't accommodate jet aircraft.
The Beechcraft King Air 350i is designed with seating for up to nine passengers in a roomy, inviting cabin atmosphere.
The PC-12 NGX seats up to ten passengers. This turboprop aircraft delivers economy without sacrificing performance on this private charter from West Palm Beach to The Bahamas.
How Much Does A Private Jet Cost from West Palm Beach to the Bahamas?
The estimated cost of a one-way private jet from West Palm Beach to the Bahamas is as follows:
Light jet to Bahamas: starting at $11,270.
Midsize jet to Bahamas: starting at $29,040.
Super midsize jet to Bahamas: starting at $21,390.
In conclusion, choosing to travel to The Bahamas from West Palm Beach means less time traveling and more time relaxing in this remarkable eco-destination. No matter which island visitors choose to explore, they enjoy being surrounded by natural wonders that have captivated the imagination of visitors for centuries.
Choose Monarch Air Group for Private Jet from West Palm Beach to the Bahamas
Monarch Air Group provides domestic and international private air charters. Our clients benefit from top-notch service, unrelenting dedication to safety, wide selection of aircraft, and years of experience in chartering private jets. To obtain a free quote, please use our online quoting tool provided below, or call toll-free 1-877-281-3051.