A world-class private aircraft operator with extensive industry experience, Monarch Air Group is the ideal provider for domestic and international air charter services.
Our record of safety and service has rewarded us with a repeat clientele of executives, elite individuals and government agencies. Through select joint venture agreements we have access to a global fleet of aircraft at all times. Our team is committed to top-notch customer service and is available to assist you 24/7.
Charter a private jet Las Vegas to New York:
You have places to go and people to see – so give us a call and let us charter your next Las Vegas to New York flight today. You can just kick back, relax and enjoy the view.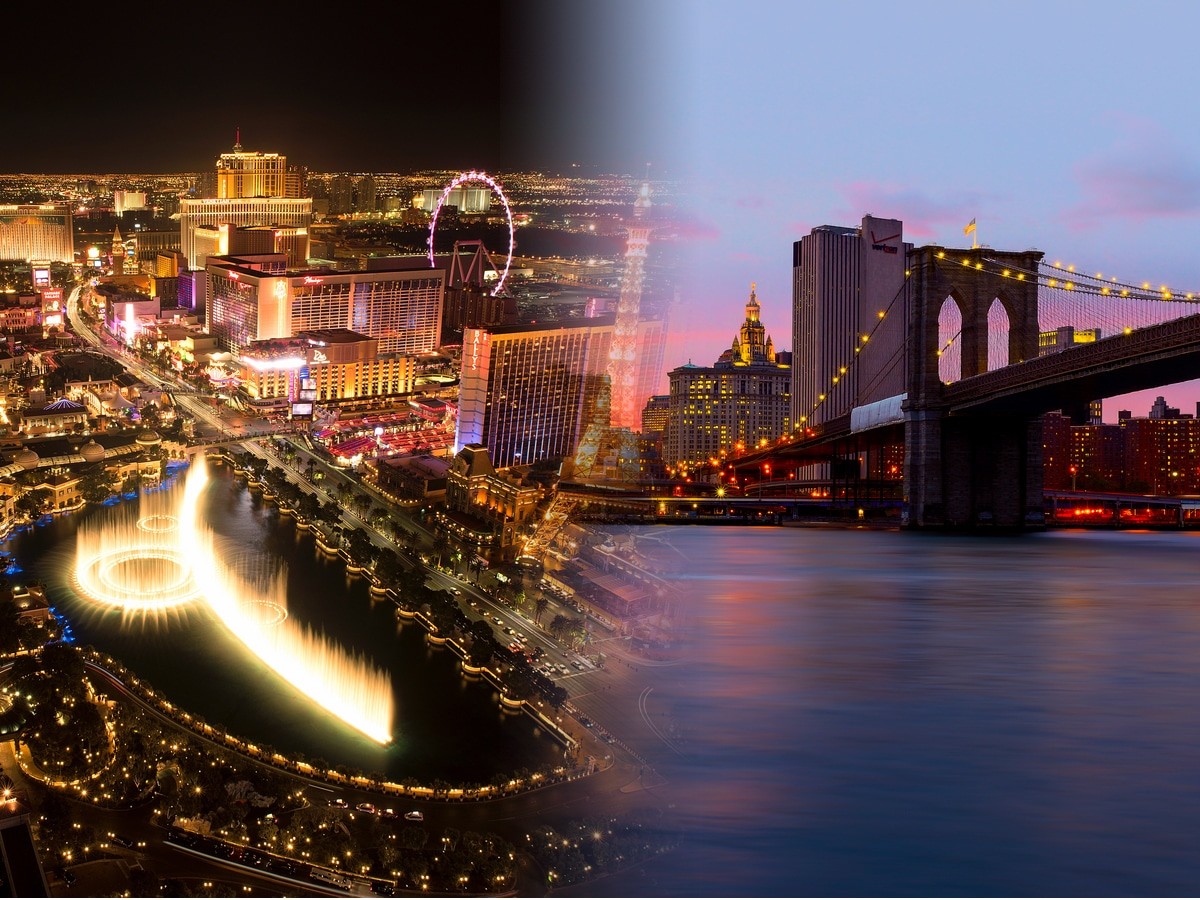 Mid-Size Jet
For your next nonstop Las Vegas to New York flight, mid-size jets typically provide the most cost-effective option for individuals and small groups. Seating arrangements vary but usually consist of four club seats and a divan; most come with an outside luggage compartment for your convenience.
Heavy Jet
For large groups of up to 16, heavy jets are the best option for your nonstop Las Vegas to New York flight. Select jets offer seats that can recline into beds, allowing you to enjoy a nice power nap while in the air. With a cabin height of over 6', you will enjoy ample space and a comfortable interior.
Additional Amenities
Private jets can be outfitted with various additional amenities to allow you to conduct business and arrive refreshed. Enjoy Wi-Fi, catering, satellite phones, massage chairs, outside mounted cameras, digital entertainment systems and more. Whatever your needs and demands, just let us know. We also can arrange ground transportation, hotel and concierge services at your destination.
Enjoy efficiency and flexibility without sacrificing luxury. Monarch Air Group will go above and beyond to make your next Las Vegas to New York flight the ultimate in sophisticated, streamlined air travel. Call us today for your free quote.
For your next Las Vegas to New York flight call us at:
+1 954 359 0059