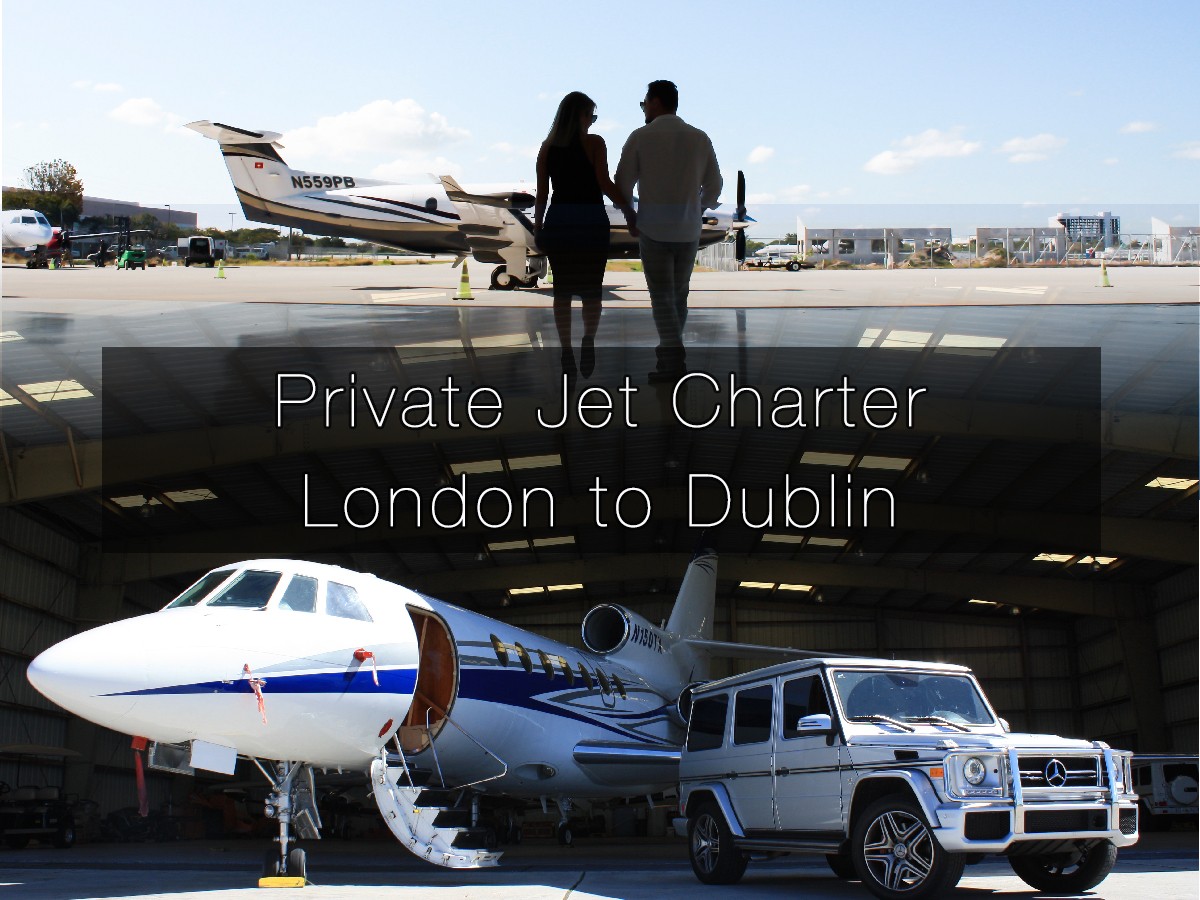 Dublin is the capital of the Republic of Ireland, a country known as the Emerald Isle because of the green beauty found in its countryside's verdant meadows and rolling hills. Dublin's most beloved green spaces include Phoenix Park and St. Stephen's Green. The story of Dublin's hospitality, music and even its famous breweries have roots in a cultural heritage that dates to the 13th Century. One of the most popular places to explore Dublin's cultural history is Dublin Castle, a landmark that dates to 816 AD. The castle was used as the seat of the British government's administration in Ireland until 1922.
Charter a private jet London to/from Dublin
Some of the most popular public spaces include:
Dublin Castle;
Dublin Zoo;
Grafton Street;
Guinness;
Ha'penny Bridge;
Howth Cliff Walk;
Jameson;
Little Museum of Dublin;
Merrion Square Park;
Moore Street Market;
National Botanic Gardens;
National Leprechaun Museum;
National Museum of Ireland;
Phoenix Park;
St. Patrick's Cathedral;
St. Stephen's Green;
The Cliffs of Moher;
Trinity College Library.
What Airport Should I Use for My Private Charter Flight from London to Dublin?
Airports Serving Dublin
Private air charter service from London to Dublin is served by one primary airport. Dublin Airport (EIDW) is located 7 km (miles) north of Dublin.
What type of aircraft should I use for my private charter flight?
A private jet can be matched to suit almost any travel plan, including short trips or extended stays. Flights from Dublin typically operate using super midsize, midsize or light aircraft types:
Super Midsize jet optionsinclude the Dassault Falcon 50EX, Hawker 1000 and Cessna's Citation Sovereign.
Dassault's Falcon 50EX has a top speed of 569 mph and plenty of space for collaborative meetings or relaxation. The Falcon 50EX's versatile cabin configuration includes a club seating arrangement and a separate area with a three-seat divan.
The Hawker 1000 is the largest jet in the Hawker series. This jet is a desirable option for charter clients with fuel-efficient engines and a refined cabin design with 50 cubic feet of internal baggage capacity. Private jet charter clients frequently select Cessna's Citation Sovereign. This sleek jet offers speed and comfort with its capability to fly at Mach .75 while delivering a smooth ride. The Sovereign has a baggage capacity of 135 cubic feet.
Super midsize jets include seating for up to 12 passengers, a full galley, catering and flight attendant service.
Midsize jet options include the Learjet 60XR, Hawker 850XP and Citation XLS+.
The Learjet 60XR is known for its fast climb rate of 6,000 feet per minute to a maximum cruising altitude of 43,000 feet in fourteen minutes. Passengers can sit back and enjoy a smooth flight to Dublin, leaving inclement weather below. The 60XR has a baggage capacity of 48 cubic feet.
The Hawker 850XP features digital entertainment, a galley and Wi-Fi for in-flight entertainment. The jet has a fast climb rate and a baggage capacity of 49 cubic feet.
The Cessna's Citation XLS+ features a triple-sealed entry door and triple-pane windows, keeping the cabin quiet and draft-free. The XLS+ has a baggage capacity of 90 cubic feet.
Midsize jets typically include digital entertainment, a galley and Wi-Fi for in-flight entertainment.
Light jet options for this charter route to Dublin include the Cessna Citation CJ4, Learjet 75 and the Phenom 100E.
The Cessna Citation CJ4 represents the ultimate combination of speed, range and cabin capacity charter clients seek in the Light jet class. The CJ4's cabin is configured for comfort with six deep-cushioned, oversized leather seats that can be fully reclined. The CJ4 has a baggage capacity of 77 cubic feet.
The Learjet 75 offers value in the Light class by combining faster speeds than competing jets and one of the most spacious cabins in the Learjet family with seating for up to 8 passengers. The Learjet 75 has a baggage capacity of 65 cubic feet.
The Phenom 100E is a popular choice in the Light jet class. The jet features a high cruise speed at 406 knots, one of the largest baggage compartments in its class with a capacity of 70 cubic feet and a maximum operating altitude of 41,000 feet. The Phenom 100E has a baggage capacity of 71 cubic feet.
Light jets typically include digital entertainment, a galley and Wi-Fi for in-flight entertainment.
Airport Distances and Flight Times
Private Jet from London to Dublin Airport (EIDW)
Destination Airport
Departing Airport Code
Distance (Nautical Miles)
Km
Miles
Estimated Flight Time
Super Midsize
Midsize
Light
Heathrow
EGLL
242
449
279
1 hr
1 min
53 min
53 min
Gatwick
EGKK
261
484
301
1 hr
4 min
56 min
56 min
Stansted
EGSS
254
472
293
1 hr
4 min
56 min
56 min
London Luton Airport
EGGW
234
433
269
1 hr
52 min
52 min
London City Airport
EGLC
234
433
269
1 hr
5 min
56 min
56 min
London Southend
EGMC
277
514
319
1 hr
9 min
1 hr
1 hr
Distances and flight times shown in the charts above should be considered as estimates only. One (1) nautical mile is equal to 1.1508 statute miles. 
In conclusion, the city of Dublin offers private jet travelers the amenities of a modern city with historic landmarks that tell the story of Ireland. From Moore Street Market, Merrion Square Park and National Botanic Gardens, Dublin is a destination that attracts leisure travelers with its deep sense of cultural heritage, warm hospitality and verdant green spaces.
A professional on-demand private charter coordinator will help you select the best jet options to suit your travel requirements from London to Dublin, including seamless transportation to and from the airport.