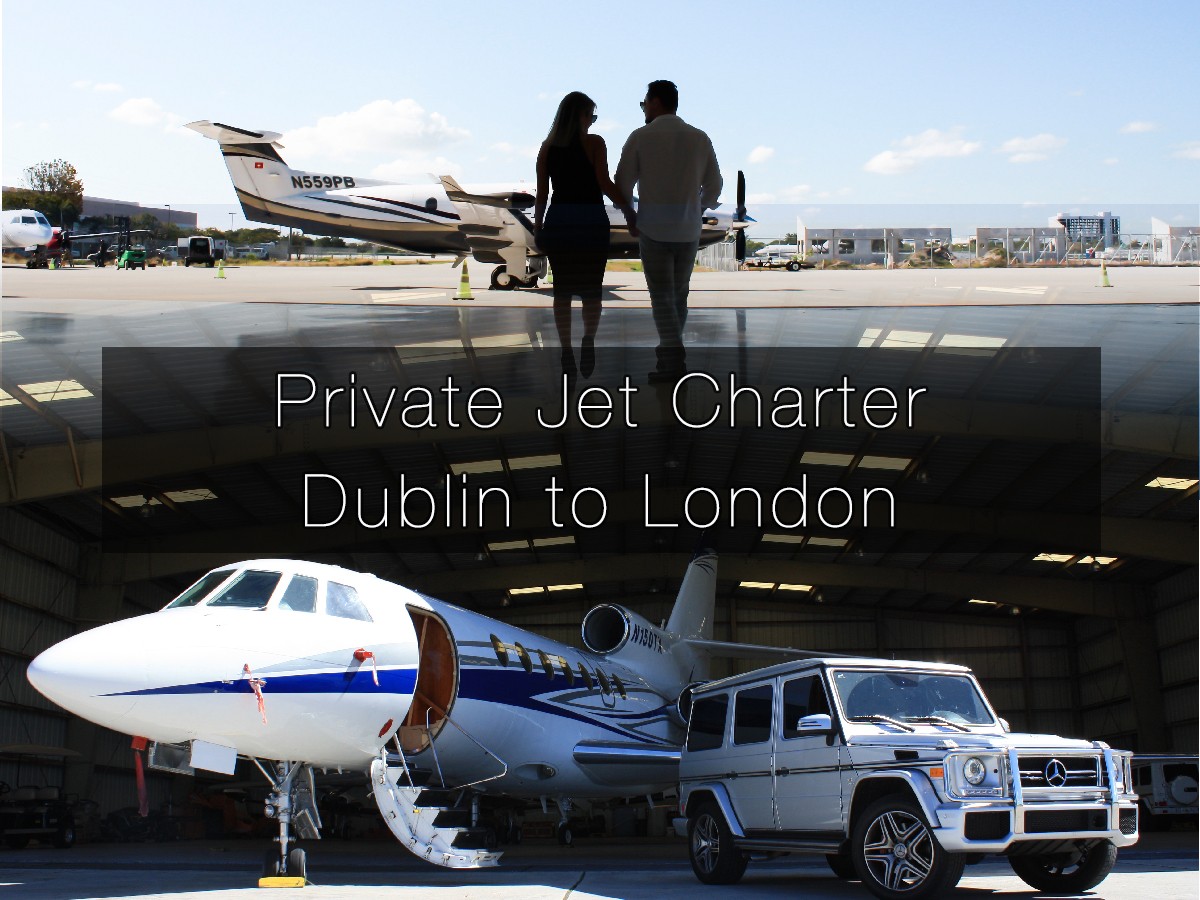 London began its history in 47 AD as Londinium, a Roman settlement and important port city with 50,000 residents. Modern London is home to nearly 9 million residents and is one of the most culturally diverse cities in the world.
London's unique neighborhoods offer an array of experiences. From cinema, theatre, museums and art galleries to casual strolls along the River Thames, London is a city for exploring.
Charter a private jet Dublin to/from London
Popular neighborhoods, landmarks and public spaces in London to explore include
Big Ben;
Buckingham Palace;
Tower of London;
Westminster;
Mayfair;
Shoreditch;
Chelsea;
Greenwich;
Leicester Square;
Oxford Street;
Southwark;
Brixton;
Notting Hill;
Piccadilly Circus;
Camden;
Soho;
Kensington.
What Airport Should I Use for My Private Charter Flight from Dublin to London?
Airports Serving London
Private air charter service from Dublin (EIDW) to London is served by six primary airports:
Heathrow (LHR/EGLL) is 16 miles from central London. This European gateway airport serves nearly 81 million passengers annually;
London Gatwick (LGW/EGKK) is 29 miles from central London and is the second-busiest airport in the United Kingdom and the eighth-busiest in Europe;
Stansted (STN/EGSS) is 68 km (42 miles) from central London. Stansted is one of the busiest airports with more than 18 million passengers per year;
Luton (LTN/EGGW) is 45 km (28 miles) from London. Most of the routes served by Luton are within Europe;
London City (LCY/EGLC) is a popular airport because of its proximity to London's twin financial districts;
London Southend Airport (SEN/EGMC) is 58 km (36 miles) from London.
What type of aircraft should I use for my private charter flight to London?
A private jet can be matched to suit almost any travel plan for private jet charter flights from Dublin to London, including short trips or extended stays. Flights typically operate using super midsize, midsize or light aircraft types:
Super Midsize jet optionsinclude the Bombardier Challenger 350, Hawker 1000 and the Gulfstream G150.
The Bombardier Challenger 350 is configured for performance and comfort with a wide cabin, flat floor and convenient baggage cargo areas. The Challenger 350 has a baggage capacity of 106 cubic feet.
The Hawker 1000 is the largest jet in the Hawker series. This high-performing jet is a desirable option for charter clients with comfortable seating and soundproofing technology that provides a quiet cabin for an enhanced private flight experience. The Hawker 1000 has a baggage capacity of 72 cubic feet.
The wide-cabin Gulfstream G150 was designed with a larger cabin than its predecessor. The jet features a seating capacity for up to seven passengers in a typical configuration, offering more headroom than other jets in its class. The G150 has 50 cubic feet of baggage capacity.
Super midsize jets include seating for up to 12 passengers, a full galley, catering and flight attendant service.
Midsize jet options include the Hawker 850XP, Citation XLS+ and the Learjet 60XR.
The Hawker 850XP features digital entertainment, a galley and Wi-Fi for in-flight entertainment. The jet has a fast climb rate and a baggage capacity of 49 cubic feet.
Cessna's Citation XLS+ features a triple-sealed entry door and triple-pane windows, keeping the cabin quiet and comfortable. The XLS+ has a baggage capacity of 90 cubic feet.
Private jet charter clients select the Learjet 60XR for the jet's fast climb rate of 6,000 feet per minute and a maximum speed of 461 knots. The 60XR has a baggage capacity of 48 cubic feet.
Midsize jets typically include digital entertainment, a galley and Wi-Fi for in-flight entertainment.
Popular private jet options for the charter route from Dublin to London include the Learjet 75 and two top-performing Embraer jets, the Phenom 100E and Phenom 300.
The Learjet 75 offers value in the Light class by combining faster speeds than other competing jets in its class and one of the most spacious cabins in the Learjet family with comfortable seating for up to 8 passengers.
The Phenom 100E is a popular choice in the Light class for its roomy cabin. The jet also features one of the largest baggage compartments in its class with a capacity of 70 cubic feet.
The design of Embraer's Phenom 300 scores top marks with private jet clients for its high performance and elegant cabin design. The jet features comfortable seating for up to 11 passengers, configured for productive meetings or relaxation with an intuitive cabin management system.
Light jets typically include digital entertainment, a galley and Wi-Fi for in-flight entertainment.
Airport Distances and Flight Times
Private Jet from Dublin Airport (EIDW) to London 
Destination Airport
Airport Code
Distance (Nautical Miles)
Km
Miles
Estimated Flight Time
Super Midsize
Midsize
Light
Heathrow
EGLL
242
449
279
1 hr

4 min

55 min
55 min
Gatwick
EGKK
261
486
302
1 hr

6 min

57 min
57 min
Stansted
EGSS
254
469
292
1 hr

9 min

59 min
59 min
London Luton Airport
EGGW
234
433
269
1 hr

4 min

55 min
55 min
London City Airport
EGLC
258
478
297
1 hr

8 min

58 min
58 min
London Southend
EGMC
277
513
319
1 hr

13 min

1 hr

2 min

1 hr

2 min
Distances and flight times shown in the charts above should be considered as estimates only. One (1) nautical mile is equal to 1.1508 statute miles. 
In conclusion, no matter what season it is when you visit London, this iconic city offers leisure travelers a memorable trip with some of the world's most iconic cultural landmarks including Buckingham Palace, Tower of London, Westminster and the neo-Gothic clock tower, Big Ben. Take time to experience the lively character of London's neighborhoods, including the upscale district of Mayfair and the trendy atmosphere of Notting Hill. When you come away from your trip to London, you will want to return each season to start your journey anew.
A professional on-demand private charter coordinator will help you select the best jet options to suit your travel requirements from Dublin to London, including seamless transportation to and from the airport.