Monarch Air Group provides private air charter in Jackson Hole, WY. Our clients benefit from top-notch service, unrelenting dedication to safety, wide selection of aircraft, and years of experience in chartering private jets. To obtain a free quote, please use our online quoting tool provided below, or call toll-free 1-877-281-3051.
Charter a private jet to/from Jackson Hole
Book a Private Jet Charter to and from Jackson Hole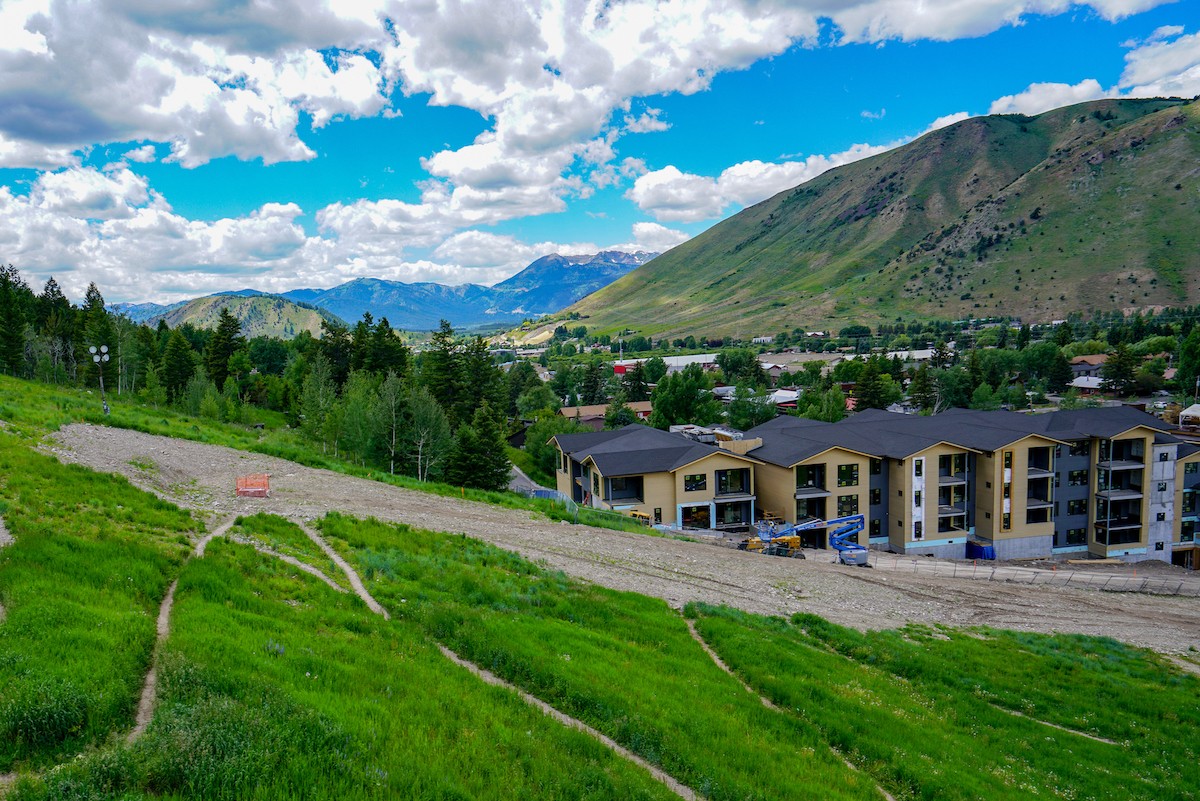 Monarch Air Group has access to more than 15,000 private jets, and offers empty-leg-flight and private jet charter services in and out Jackson Hole, WY. There is Jackson Hole Airport (JAC), situated 7 m north of Jackson Hole at the Teton Mountain Range's foothill. There are also Kinky Creek Divide Airport (Dubois, Wyoming), Alpine Airport (Alpine, Wyoming), Star Valley Ranch Airport (Thayne, Wyoming), and Driggs-Reed Memorial Airport (DIJ) (Driggs, Idaho), which are all within 50-miles radius of the city.
The most popular aircraft are super light jets (Falcon 10, Citation V, Learjet 45), light jets (Beechjet 400XP, Citation CJ3, Learjet 35), super midsize jets (Hawker 1000, Challenger 300, Citation X, Falcon 50), midsize jets (Citation III, Hawker 850XP, and Learjet 60), and large jets (Gulfstream IV, Challenger 604, and Falcon 2000). There are also empty-leg-flight options, which can match your specific route and schedule.
Jackson Hole and Places to Discover
Monarch Air Group provides private jet charter flights to and from Jackson Hole.
Jackson Hole has situated nearby the south end of Grand Teton National Park. Jackson Hole is renowned for some national parks like Grand Teton and closest Yellowstone. Many visitors rent vacation homes in and around the Jackson Hole area, thanks to the mix of picturesque and mountain scenery. Celebrity residents and rich Old West heritage give Jackson Hole a frontier and cosmopolitan atmosphere. Jackson Hole private charters are popular because of the snow-covered slopes, great slopes, and top-notch service here.
For tourists, Jackson has all the necessary infrastructure: hotels, motels, restaurants, and bars. Traveling by private jet Jackson Hole, visit the most famous attractions, including J.H. History Museum, Jackson Town Square, National Elk Refuge, Jackson Hole Adventure Center, and the National Museum of Wildlife Art. Jackson Hole Airport is one of 2 airports in the U.S. airports in the national park.
Jackson Hole Private Jet Airports
JAC, KJAC, Jackson Hole Airport
FAQ for a Private Jet Charter Flights to Jackson Hole
Why choose a charter jet to Jackson Hole with Monarch Air Group?
Monarch Air Group provides private flights to and from Jackson Hole and offers solutions for empty legs or group charter flights. Our customers get a stress-free, queue-free ride to their destination and back again. Jackson Hole private jet charters can be as flexible as the customer needs. Call one of our agents about renting a Jackson Hole charter jet.
How much does it cost to book a Jackson Hole private jet charter?
The cost of a Jackson Hole private jet hire varies depending on the aircraft model and the trip's itinerary. Call or email to request a quote or to book a flight. Contact our experts if you can't find the information you need on air charter Jackson Hole. What's more, you can get a rough flight cost estimate by using a private jet charter cost estimator.
Here are some approximate prices for a private jet to Jackson Hole:
Charter a Private Jet to Jackson Hole from NYC: from $27,370;
Charter Flights to Jackson Hole from LA: from $10,520;
Private Flights to Jackson Hole from Dallas: from $20,700.
*Estimated price before taxes & fees.
What types of private jets can use for Jackson Hole charter flights?
We can provide VIP jets, airliners, heavy, light, or turboprops for Jackson Hole charter flights. You decide when to take off, where to land, who to bring, and what you want to see aboard your private jet. With our specialized knowledge and experience, we can find the best aircraft for any charter request.
| Aircraft type | Passengers | Non-stop range | Cruising speed | Intended use |
| --- | --- | --- | --- | --- |
| Light Jet | up to 6 passengers | about 700 – 2000 miles | 476 to 518 mph | for comfortable short- to mid-range distances |
| Midsize Jet | up to 10 passengers | about 1300 – 1500 miles | 422 to 541 mph | to fly nonstop from coast to coast |
| Super midsize Jet | up to 10 passengers | about 3.500 – 4.000 miles | 490 to 590 mph | for longer flights |
| Heavy Jet | up to 18 passengers | about 6.000 miles | 480 to 551 mph | traveling overseas in luxury for an intercontinental flight |
| Turboprops | up to 10 passengers | about 600 – 1.900 miles | 220 to 360 mph | for short- to mid-range flights |
| Ultra-Long Range Jet | up to 19 passengers | about 2,800 – 7,685 miles | 460 to 594 mph | for long-haul travels |
| Helicopters | up to 28 passengers | about 250 – 600 miles | 150 to 175 mph | for passenger and cargo transportation |
What are the advantages of flying a Jackson Hole private jet?
Renting a private jet has some undeniable advantages over commercial flights. We are proud of our commitment to the highest level of safety, security, comfort, convenience, and reliability. Our specialist is available 24 hours, seven days a week, for all your needs. Furthermore, you may order individual onboard meals, ground transportation, or hotel transfers as an added service to your Jackson Hole private plane charter.
Popular destinations near Jackson Hole by private jet
Hailey – offers many activities such as hiking, kayaking, rafting, and more.
Sun Valley – is a mountain resort town boasting two famous mountains for skiing, Baldy Mountain and Dollar Mountain.
Salt Lake City – is Utah's largest city with many cultural and historical attractions and has received rave reviews from private aviation clients.
Our clients travel on efficient and comfortable private jets. If you haven't found the answers to all your questions, you can contact our experienced and reliable team at any time or visit our air charter FAQ page.