Monarch Air Group provides private air charter in Hallandale Beach, Florida. Our clients benefit from top-notch service, unrelenting dedication to safety, wide selection of aircraft, and years of experience in chartering private jets. To obtain a free quote, please use our online quoting tool provided below, or call toll-free 1-877-281-3051
Charter a private jet in Hallandale Beach, FL:
About Hallandale Beach, Florida, United States
Monarch Air Group offers a wide variety of private jet charter options to and from Hallandale Beach, Florida, United States.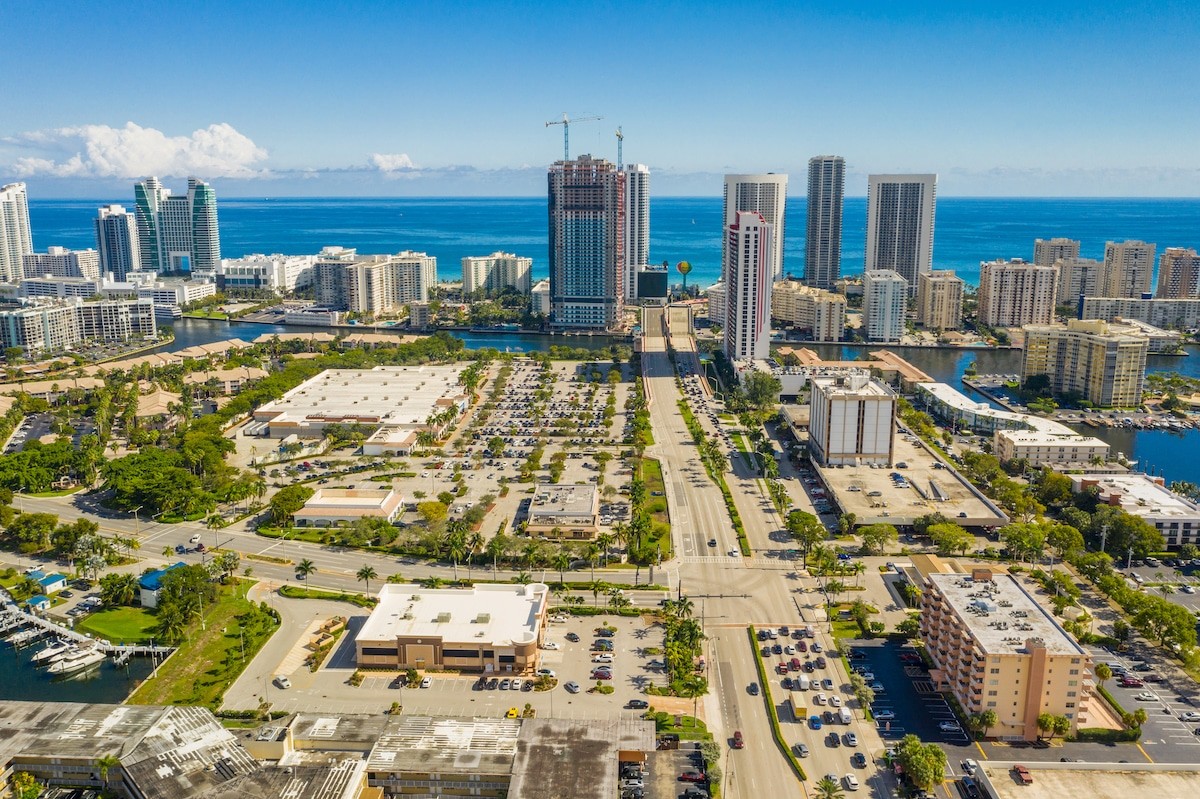 Conveniently situated between Miami and Fort Lauderdale, Hallandale Beach is a popular resort city with its spectacular beaches, top-flight hotels and awesome par-mutual wagering. The city is located in Broward County and has a population of about 38,000 people, making it one of the fastest growing cities in the county. Hallandale Beach is home to the Mardi Gras Casino that offers an abundance of entertainment venues.
Other places of interest in Hallandale Beach include the Gulfstream Park, Village at Gulfstream Park, Hallandale Beach, Foster Park, Mardi Gras Racetrack and Gaming Center, Aqua Golf Driving Range, Joseph Scavo Park, Oreste Blake Johnson Park, and many others.
The closest major airports to Hallandale Beach are Fort Lauderdale-Hollywood International Airport (FLL) located 9 miles from the city center, Miami International Airport (MIA) located 20 miles from the city, and Palm Beach International Airport (PBI) situated 54 miles from Hallandale Beach.
Hallandale Beach, FL Airports within 70 miles
1. BCT, Public, Boca Raton, United States
2. BIM, International, Bimini, Bahamas
3. CXY, Cat Cays, Cat Cays, Bahamas
4. FLL, Fort Lauderdale/Hollywood International, Fort Lauderdale, United States
5. FXE, Executive, Fort Lauderdale, United States
6. HST, AFB, Homestead, United States
7. HWO, North Perry, Hollywood, United States
8. JDM, Downtown Heliport, Miami, United States
9. KYL, Port Largo, Key Largo, United States
10. LNA, Palm Beach County Park, West Palm Beach, United States
11. MFW, Magaruque, Magaruque, Mozambique
12. MIA, Miami International Airport, Miami, United States
13. MPB, SPB, Miami, United States
14. NSB, North SPB, Bimini, Bahamas
15. OCA, Ocean Reef, Ocean Reef, United States
16. OPF, Opa Locka, Miami, United States
17. PBI, Palm Beach International, West Palm Beach, United States
18. PHK, Palm Beach Co Glades, Pahokee, United States
19. PPM, Pompano Beach, Pompano Beach, United States
20. TMB, Tamiami, Miami, United States
Hotels in Hallandale Beach, FL
1. Turnberry Isle Miami, 19999 West Country Club Drive, Aventura
2. Marlin Beachside Hotel, 311 Nebraska Street, Hollywood
3. Hollywood By the Sea Hotel, 320 Nebraska Street, Hollywood
4. OceanSide Boutique Hotel, 315 Cleveland Street, Hollywood
5. Villa Europa, 314 Cleveland Street, Hollywood
6. Southwinds Inn, 322 Oregon Street, Hollywood
7. Sheldon Hotel, 1000 North Surf Road, Hollywood
8. Hollywood Beach Suites, Hostel + Hotel, 320 Arizona Street, Hollywood
9. Riptide Oceanfront Hotel, 2300 North Surf Road, Hollywood
10. Beach Inn Hotel – Hollywood, 335 Minnesota Street, Hollywood
11. Acqualina Resort & Spa, 17875 Collins Avenue, Sunny Isles Beach