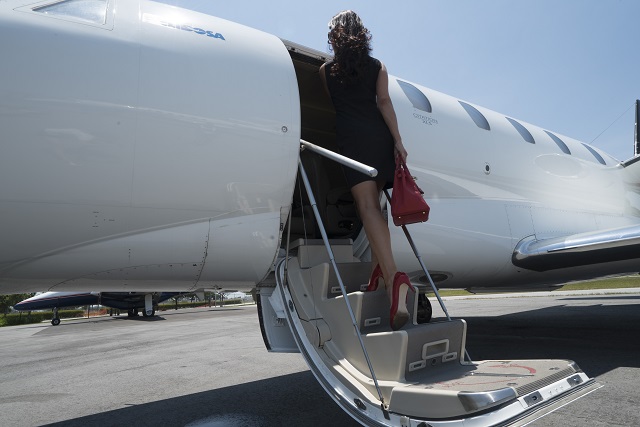 Oh, Europe… So many places to visit, so many options. Paris for starters, the love capital of the world that almost everyone has heard of. Or, what about Rome, the center of the Roman Empire? London, Brussels, Amsterdam, Madrid, Berlin, Moscow, and the list goes on. What do all these places have in common? Well, you can fly to each one of them on a commercial aircraft, via low-cost carriers, and arriving at massively concurred terminals.
Charter a private jet to the European destinations only by private jet
But there are others less-known places that thanks to a mix of variables, exclusivity, topography, demography, or commercial strategy, just don't get the attention from commercial airlines. And that's a treat for potential travelers. Private aviation comes into the picture as the perfect option thanks to its endless flexibility, high levels of customization and competitive prices, quite different from what the popular knowledge dictates.
Monarch Air Group, although based in Fort Lauderdale, is a private jet provider with vast experience operating in private airports throughout Europe. The company considers that flying private is more of a necessity than a luxury.
"Even when flying for leisure, flexibility comes first with private aviation. Having the opportunity to fast-forward the check-in process, controlling with whom you travel and landing in places without any commercial connections should no longer be considered a luxury. Luxury often leaves too many people out of the equation, and if the market wants to continue growing and captivate occasional travelers, then it needs to be open to explore and communicate new traits and benefits," says David Gitman, Executive Director of Monarch Air Group.
Only by private charter
Discovering new places is what every traveler craves. How about getting to places where only business aviation can reach? There're half a dozen locations in Europe that you might've heard of but aren't quite the places that interest the masses. These locations are unique in themselves by exhibiting very specific features; snow, beaches, golf, and gastronomy. Here's a list of those very special places only reserved for those who are willing to find a way.
1. St. Andrews, Scotland
Known as the home of golf, the 17,000 people town northeast of Edinburgh is the largest golf complex in Europe and is an active Open Championship course. Military Leuchars airport is restricted to receive a certain type of business aircraft, because of its weight limits and runway length, but it's conveniently located next to town.
2. Capri, Italy
If pursuing an ancient resort in the 21st century, Capri is the place. Since the days of the Roman Empire, Capri has been a spot of retreat and leisure. With a population of 13,000, the closest airport is in Naples, from where private jet travelers use a helicopter to complete their journey to the island in the middle of the Tyrrhenian Sea.
3. Tivat, Montenegro
Never heard of it? One of the yachting capitals of the southern Adriatic region, this small town unites the perfect conditions for yacht marinas thanks to its diverse inlets. Porto Montenegro, the exclusive yacht marina with breathtaking views, is the place to visit. Private aircraft land at Tivat International terminal, only three miles away from downtown.
4. Santorini, Greece
Probably the most recognized destination on the list, this Aegean Sea location is famous for its white, cubical-shaped houses, steep cliffs, and beautiful views. 125 miles from the Greek mainland, Thira Island Airport serves as the main terminal in the Cyclades, a group of islands where Santorini is the largest.
5. San Sebastian, Spain
Located in Northern Spain, in the Bay of Biscay, this city has plenty of options to offer; beach, sun, soccer and even surfing. Although the top-notch cuisine is its main attribute. It has a large concentration of restaurants featuring Michelin Stars, all of which serve the famous pintxos. Last but not least, the city was named in 2016 as the European Capital of Culture. San Sebastian airport is suitable for medium-sized private jets because of runway length restrictions.
6. St. Moritz, Switzerland
Different from all the previous, this mountainous resort offers snow and ski in the middle of the beautiful Alps. Boasting a frozen lake during winter, the city has hosted two Winter Olympic games and thanks to its location offers 300 hundred days of sunshine throughout the year. Priceless… Samedan Airport, only reserved for some savvy pilots and aircraft due to its complexity, lies in the bottom of a valley a couple of miles from the city.
Established in 2005, Monarch Air Group is a leading provider of the on-demand private jet charter, aircraft management, and long-term aircraft lease. Among Monarch's customers are Fortune 500 corporations, leading entrepreneurs, Government agencies and world-leading NGO's.