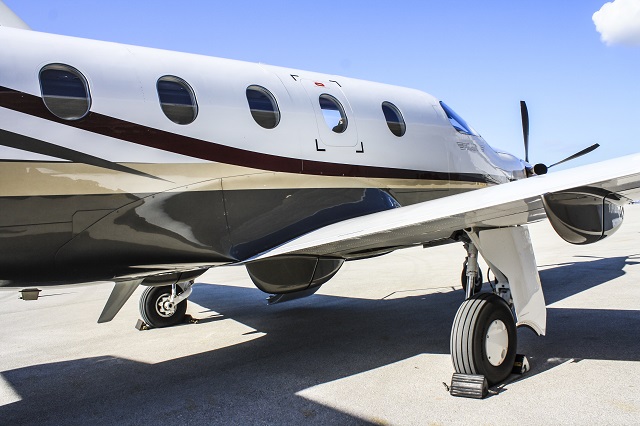 Private aviation has many advantages; luxury, never ending champagne and extreme privacy just to name a few. And although these add up to shape the overall private jet experience, time and flexibility are the assets that should be considered at the top of the list. Both allow to go places commercial aviation can't take you and doing it in far less time; 10 minutes to embark your private jet instead of the three hours you take in the check in lines at crowded airports.
Where specifically does private aviation get you to?
With those facts out of the way, where specifically does private aviation get you to? Well, it's your call. If there's a runway, it's very possible you will be able to enjoy your exotic dream holidays. And it doesn't have to be a paved airstrip; grass or gravel will do, as luxurious turboprops like the Pilatus PC-12 have the operational capabilities to land almost anywhere. Monarch Air Group has plenty of experience covering popular destinations in the Caribbean, some of them located where only private aircraft can land.
Because of its proximity to the Caribbean, the Fort Lauderdale based private jet provider receives many bookings to pristine places in the region. Eleuthera in the Bahamas for starters, with an airport suitable for private and small commercial aircraft (North Eleuthera Airport), is the perfect destination for those seeking coral reefs and pink sand beaches.
In the same line, it's hard not to mention Norman's Cay, part of the Exuma Islands also in the Bahamas, a place reserved only for private aviation mainly because of Norman's Cay Airport's short runway of just under 3000 ft.
In a whole different level, where only some turboprops and piston engine aircraft can land, lays Juancho E. Yrausquin Airport in the Dutch island of Saba in the Caribbean. Famous for being used as a location for the 1933 original King Kong movie, this small island is just minutes away from Sint Maarten, also part of the Kingdom of the Netherlands and world-famous for its Maho Beach, the place where airplanes land just feet away from the beach.
What is the real advantage of flying private to islands?
Nevertheless, what is the real advantage of flying private to the Caribbean and other groups of scattered islands around the globe? Well, you can basically go from island to island at any time of the day, something impossible with commercial carriers, and organize last minute itinerary arrangements without any extra costs. Private aviation basically adapts to the clients instead of the other way around.
And the price… Only for the super-rich? Put simple, to charter a private jet for 8 passengers has an almost equal per-person price (sometimes lower) than a first-class commercial ticket. But you don't have to arrive three hours prior to the airport, you can land wherever you want, you choose whom you fly with and enjoy superior privacy and comfort.
These variables are the standard for every private charter provider in the world, a service that blends perfectly with your dream destination instead of spoiling it with rigid rules, regulations and schedules.
Established in 2005, Monarch Air Group is a leading provider of on demand private jet charter, aircraft management and long-term aircraft lease. Among Monarch's customers are Fortune 500 corporations, leading entrepreneurs, Government agencies and world leading NGO's.