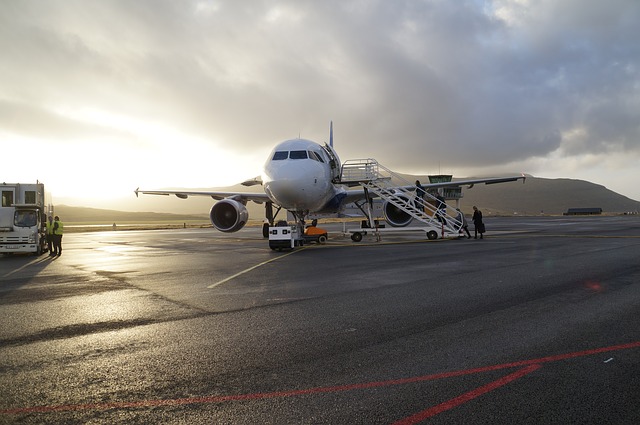 Everyone could imagine that Easter weekend is a busy time at every major airport in the states. Ok, agreed. But let's take it to facts. A commercial flight from Miami to New York via Miami International to LaGuardia or John F. Kennedy airports is a three-hour flight. No news there.
Traffic on Easter weekend? You know the answer. So leaving your home one hour before you're used to for a domestic flight seems adequate. But wait, what about the hectic airport? Ok, so leave home 1 hour and 30 minutes prior just to make sure.
Add that to the generally recommended 90 minutes pre-departure arrival and once your plane is taxing towards the runway at Miami International Airport, three hours and a half would've passed since you left home. Oh, and you still need to claim your baggage in New York and take a ride to your final destination. Yes, your plans will roughly start 5 hours after leaving sunny South Florida. An excessive amount of time, don't you think? You might've enjoyed that first class meal and space, but you can't speed-up the customs or security check process.
Private flight won't get you there in less time (the flight has the same duration), but all the pre and post dealings are far more pleasant, starting from your departure point. To begin with, you don't need to depart from major hectic airports nor withstand the traffic jams leading to them.
On the contrary, you can fly from and land in smaller, regional airports that are closer to your final destination. Worried about the private charter options? Don't. Private jet companies such as Monarch Air Group located in strategic Fort Lauderdale will provide top-notch service from start to finish.
But let's be more specific with the airport options. From a numbers standpoint, the states of Florida and New York are in the top 10 list for more airports in the country and not coincidentally both hold one of the busiest business hubs in the states, if not the world, in New York and Miami. So it would make sense that they have great business jet airports, right? Exactly. Here's a list of the most frequented departure and arrival points of Monarch Air Group clients when traveling on the East Coast.
Teterboro, New York (TEB)
With 23 hangars, five FBO's and almost 572,000 square feet of total area, the airport is only 12 miles from Manhattan and is arguably the most popular business jet airport in the country.
White Plains (Westchester County), New York (HPN)
Located 33 miles north of midtown Manhattan, the airport is only behind Teterboro in the departure popularity scale in New York, offering various options of luxury FBO's.
Fort Lauderdale/Hollywood International, Fort Lauderdale (FLL)
It is only three miles from downtime Fort Lauderdale and offers 4 luxurious FBO's. The airport, due to its proximity, is a popular departure point for passengers traveling to the Caribbean.
Fort Lauderdale Executive Airport, Fort Lauderdale (FXE)
Serving over 150,000 annual operations and offering 5 FBO's, the facility is only 5 miles north of downtown Fort Lauderdale.
Miami Executive Airport, Miami (TMB)
13 miles from downtown Miami, the airport has 4 FBO's to serve the expanding business aviation requirements in South Florida.
So now you know… flying private during Easter or other major holiday is not only about the luxury, privacy and flexibility, but mainly about the opportunity to truly manage the large list of variables that come with a trip: distance from the departure point and final destination, thus amount of time spent on any means of ground transportation, and time invested the airport.
Charter a private flight to any destination at +1-954-359-0059 or fly@monarchairgroup.com.