Monarch Air Group provides private air charter in Teterboro, NJ. Our clients benefit from top-notch service, unrelenting dedication to safety, wide selection of aircraft, and years of experience in chartering private jets. To obtain a free quote, please use our online quoting tool provided below, or call toll-free 1-877-281-3051.
Charter a private jet in Teterboro
Here is why our customers choose us:
Book a Private Jet and Air Charter Flights to and from Teterboro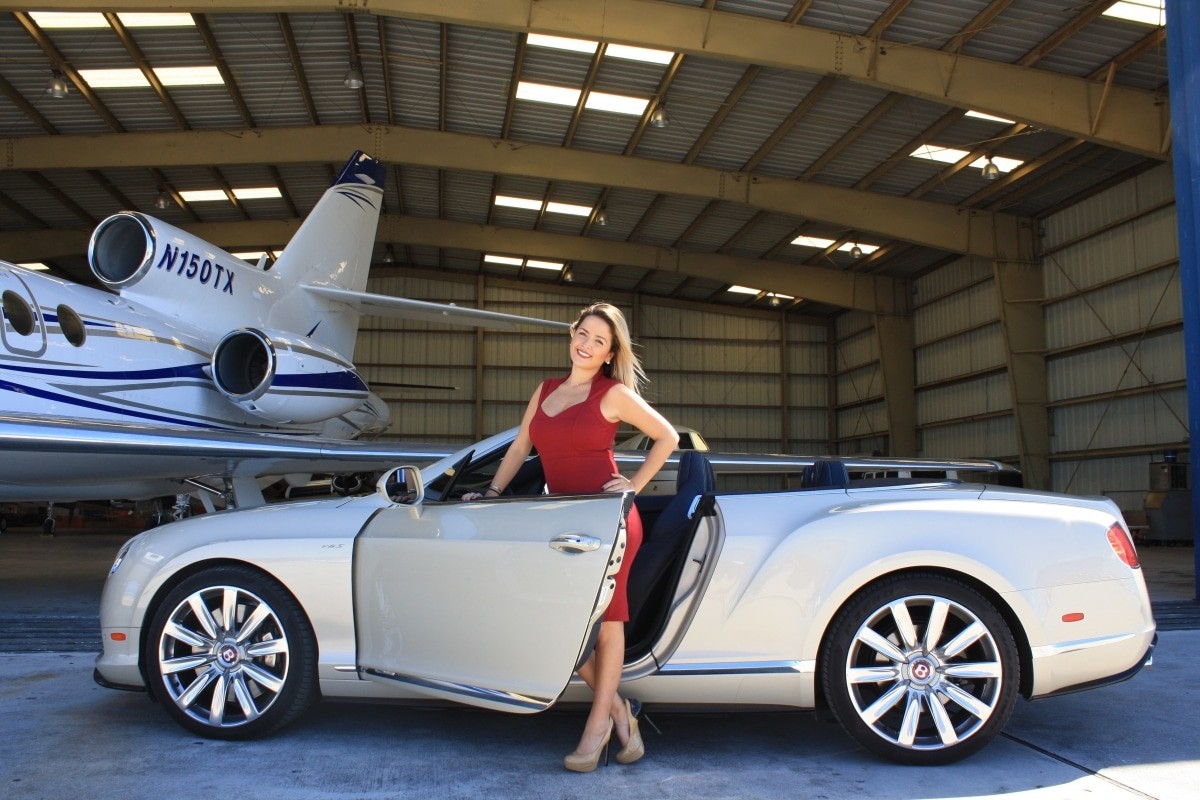 Monarch Air Group provides private jet charter flights to and from Teterboro.
Teterboro is a borough in Bergen County located 3 miles east of Passaic, New Jersey and 9 miles northwest of New York, New York. It was named for a developer and a New York investment banker Walter Teter, who had purchased a land to build a racetrack. Teterboro is well known as a home of Teterboro Airport, operated and owned by the Port Authority of New York and New Jersey, which serves general aviation requirements of metropolitan New York and northern New Jersey.
Renowned tourist attraction – Aviation Hall of Fame and Museum of New Jersey was founded in 1972, and boasts historic space and air artifacts and equipment, an extensive model collection, fine art and photographs. The Library has more than 4000 volumes and hundreds of aviation videotapes.
When we talk about private jet charters, Teterboro is the best choice of cities to fly in and out of in the region. The town is situated just twelve miles north of Manhattan. Being one of world's busiest private jet destinations, Teterboro has more than 21 airports located within a fifty-mile of Downtown Teterboro.
Types private jet for a private jet charter flight to Teterboro
The most popular executive airport in the region is the Teterboro Airport (TEB), which has over 85 private jets available for charter at Teterboro Airport itself with over 150 private jets within a thirty-mile radius of Downtown Teterboro.
Aircraft options are abundant, from turboprops (King Air 200, Pilatus PC-12, and Cessna Grand Caravan), very light jets (Phenom 100, Eclipse 500), light jets (Beechjet 400A, Learjet 35A, and Hawker 400XP), midsize jets (Citation III, Hawker 800XP, and Learjet 55), super midsize (Gulfstream G-200, Citation X, and Citation Sovereign), to large jets (Gulfstream GIV-SP, Challenger 604,and Gulfstream G-450).
There are also many ultra-long-range aircraft available in Teterboro like Gulfstream V, the Global Express, the Falcon 7X, and Gulfstream G-550.
Airports for Private Jet near Teterboro
TEB, Teterboro Airport, Teterboro, NJ
CDW, Essex County Airport, Caldwell, NJ
FLU, Flushing Airport, New York City, NY
LGA, LaGuardia Airport, New York, NY
EWR, Newark Liberty International Airport, Newark, NJ
MMU, Morristown Municipal Airport, Morristown, NJ
JFK, John F. Kennedy International Airport, New York, NY
HPN, Westchester County Airport, White Plains, NY
SWF, Stewart International Airport, Newburgh, NY
ISP, Long Island MacArthur Airport, Islip, NY
TTN, Trenton-Mercer Airport, Trenton, NJ
FAQ for a private flight to Teterboro
Why choose a charter jet to Teterboro with Monarch Air Group?
There are many reasons to choose Teterboro private jet charter for your next vacation or business trip. You can choose your flight times and additional services. Traveling by air will help you ensure you are in the right place at the right time. Call one of our agents regarding charter jet Teterboro.
How much does it cost to book a Teterboro private jet charter?
The price of a Teterboro private jet depends on your itinerary, the model of the chosen aircraft, and the availability of additional services on board. In addition, you need to specify departure and destination points, the number of passengers, and the preferred type of jet for air charter Teterboro. The standard price does not include items such as possible rerouting due to weather conditions and other treatment. You can get an estimate on the cost of the flight with our charter flight calculator or contact our specialist for an exact quote.
Here are some approximate prices for private flights from Teterboro:
Charter a Private Jet from Teterboro to Las Vegas: light jet – starting at $35,080;
Charter Flights from Teterboro to Orlando: turboprop – starting at $13,740;
Private Charter Flights from Teterboro to Miami: light jet – starting at $17,600.
What types of private jets can use for Teterboro charter flights?
We provide private jets at your convenience for business trips or other needs. Aircraft for Teterboro charter flights have a particular cabin layout and will be the best solution for different types of travel. Contact our consultant, and he will send you all current offers with a detailed description of the aircraft.
| Aircraft type | Passengers | Non-stop range | Cruising speed | Intended use |
| --- | --- | --- | --- | --- |
| Light Jet | up to 6 passengers | about 700 – 2000 miles | 476 to 518 mph | for comfortable short- to mid-range distances |
| Midsize Jet | up to 10 passengers | about 1300 – 1500 miles | 422 to 541 mph | to fly nonstop from coast to coast |
| Super midsize Jet | up to 10 passengers | about 3.500 – 4.000 miles | 490 to 590 mph | for longer flights |
| Heavy Jet | up to 18 passengers | about 6.000 miles | 480 to 551 mph | traveling overseas in luxury for an intercontinental flight |
| Turboprops | up to 10 passengers | about 600 – 1.900 miles | 220 to 360  mph | for short- to mid-range flights |
| Ultra-Long Range Jet | up to 19 passengers | about 2,800 – 7,685 miles | 460 to 594 mph | for long-haul travels |
| Helicopters | up to 28 passengers | about 250 – 600 miles | 150 to 175 mph | for passenger and cargo transportation |
What are the benefits of flying on a Teterboro private jet?
The private jet rental has a wide range of various additional services offered onboard. The highest quality service standards are guaranteed for each passenger, whether it is an individual flight or a group charter flight. All lease conditions of a business jet are discussed with our specialists in advance. Therefore, it would be best to mention all your desires concerning private plane charter Teterboro and additional services on board.
Popular Destinations near Teterboro by private jet
New York—one of the busiest cities in the world—attracts millions of business travelers worldwide.
Long Island – is in southeastern New York State, the largest island in the continental United States with great vacation spots.
Newark—on the west bank of the Hudson River, offers a rich culture, festivals, and historic sites.
Hamptons—a famous seaside resort consists of several villages and hamlets on the eastern tip of Long Island.
Our clients travel on efficient and comfortable private jets. If you haven't found the answers to all your questions here, you can contact our experienced and reliable team at any time or visit our air charter FAQ page.