As an experienced service provider of On-Demand Private Air Charter in the Caribbean, Monarch Air Group is no stranger to servicing flights to various Cuban cities such as Havana, Santiago, and Santa Clara. Monarch's trained team of sales and dispatch personal are well versed in the Cuban travel restrictions and all the requirements to correctly transport passengers to Cuba.
Charter a private jet To and From Cuba
Air charter Cuba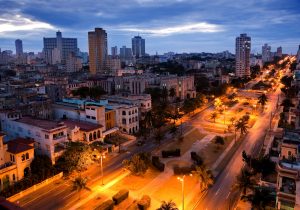 Monarch utilizes owned aircraft as well as their partnerships with preselected air charter operators to provide the most effective services to clients. Clients flying to Cuba include private individuals, large companies, news organizations as well as Government entities. Typical routes originate from New York, Washington, Tampa, and Los Angeles, and fly to Havana and Santiago. Other major origin airports are Fort Lauderdale, Miami, and even Key West.
Cuban cities are serviced by the entire spectrum of available aircraft, ranging from small twin-engine turboprop, such as Piper Navajos, King Airs or Piaggios, through to mid-size jets such as the Hawker 800XP, and Lear 60, and even larger aircraft such as the Global Express and the Gulfstream G450 / G550.
As always, Private Air Charter to Cuba brings a great deal of convenience to clients by reducing the time spent at the airport both on departure and arrival. By utilizing private customs facilities and private ground handlers, air charter passengers are able to expedite their departure and arrival and spend more time at the destination, rather than the airport.
Monarch Air Group is standing by to assist with all your Cuba travel needs. With the capabilities of assisting with immediate and future trips, Monarch Representatives are available to assist 24/7.
Contact at 954-359-0059 or fly@monarchairgroup.com
Popular Cuba Private Jet Destinations
Cuba Map