Monarch Air Group provides private air charter in Havana, Cuba. Our clients benefit from top-notch service, unrelenting dedication to safety, wide selection of aircraft, and years of experience in chartering private jets. To obtain a free quote, please use our online quoting tool provided below, or call toll-free 1-877-281-3051.
Charter a private jet to/from Havana, Cuba
Private Jet Charter to and from Havana, Cuba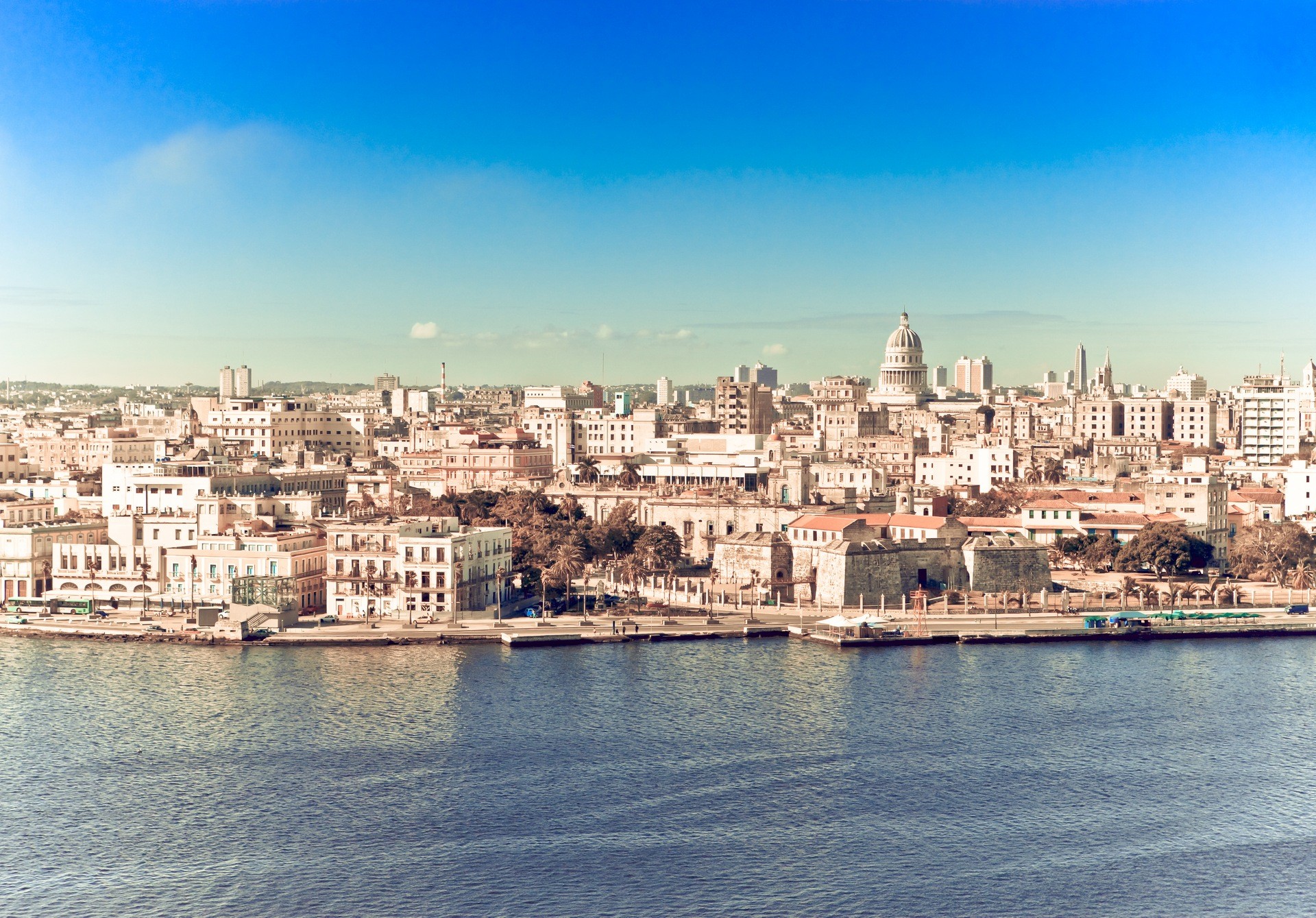 Monarch Air Group offers private jet charter services to and from Havana, Cuba.
Here we provide private jets in a variety of sizes that are available in just a few hours notice along with helicopters, turbo props, and long-range jets. We pride ourselves on the highest level of standards, personal service, flexibility, safety, and competitive pricing than any other private jet provider.
Need to arrange your travel based on your own schedule? Our jets let you travel when you want and avoid connecting flights as well as unnecessary layovers.
Choose from any Citation, Hawker, Lear, Falcon, Challenger, Gulfstream, Global Express, Boeing Business Jet or our large selection of long-range jets. Don't see what you're looking for? We have access to all other jet types as well. Please feel free to call our account executives to book your next jet charter flight.
Mid-size Jets to/from Havana
Mid-size jets accommodate up to nine passengers and offer an enclosed lavatory and outside luggage compartment. Select jets offer seats in a club-center pattern, ideal for in-flight meetings. Additional amenities further enhance the flight experience.
Mid-size jets are ideal for smaller groups, short-range flights, and those seeking a cost-effective private jet without sacrificing speed, convenience and luxury.
Heavy Jets to/from Havana
Heavy jets can accommodate up to 16 passengers and offer a more spacious interior, with a cabin height of over 6 ft. Select jets offer seats that recline into full-length beds, as well as galleys and refreshment bars. Heavy jets are ideal for large groups or long-range nonstop flights. Additional amenities enhance the flight experience. Cruising speed is high while the ride is smooth, quiet and enjoyable.
About Havana and Places to Discover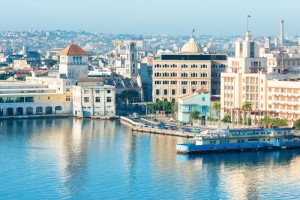 Havana, the bustling capital of Cuba, is a city that captures the hearts of visitors with its rich history, vibrant culture, and infectious energy. From its colorful colonial architecture to its lively music and dance scene, Havana private jet charter offers many enchanting experiences. Whether you're strolling along the Malecón or exploring the historic plazas, here are some must-do activities that will make your visit to Havana truly memorable.
Step into the past as you stroll along the ancient cobblestone roads of Old Havana, a designated UNESCO World Heritage Site. Admire the remarkably well-preserved colonial buildings embellished with delicate balconies and majestic exteriors. Book a private jet to Havana and explore the renowned Plaza de la Catedral, where the breathtaking Havana Cathedral resides, and immerse yourself in the lively ambiance of Plaza de Armas. Seize the opportunity to visit the Museum of the Revolution, where you can uncover captivating revelations about Cuba's eventful history.
Havana is famous for its fleet of vintage American cars from the 1950s, affectionately known as "almendrones." Charter a private jet to Havana, hop into one of these colorful classic cars, and enjoy a tour around the city. Cruise along the Malecón, a picturesque seaside boulevard, and witness the blend of old-world charm and modern Havana. Your driver will share captivating stories about the city's landmarks, making this a truly unique and nostalgic experience.
Art enthusiasts will find solace in the Museum of Fine Arts when renting a private jet to Havana. Divided into two buildings, one dedicated to Cuban art and the other to international works, this museum showcases a vast collection of paintings, sculptures, and installations. Admire the masterpieces of renowned Cuban artists like Wifredo Lam and discover the diverse artistic expressions that have shaped Cuban culture.
José Mart International Airport, formerly known as Rancho Boyeros Airport, is a Cuban international airport located 12 miles southwest of Havana's city center.
Whether traveling from the United States, Europe or anywhere else in the world, newly re-authorized travel allows our clientele to explore this tropical playground.
While chartering a private flight provides extra efficiency, flexibility, comfort, privacy and peace of mind, keep in mind that there are still a number of restrictions and rules in effect when flying to Cuba. You can count on our team of brokers to answer any questions you may have in arranging your charter flight.
Every client is a VIP. On your next private jet to Havana, enjoy Wi-Fi, catering, massage chairs, flight attendants, digital entertainment, catering and more. Our operators are standing by 24/7 to assist you in scheduling your next luxury air charter to Havana. Call us today for a free quote.
Monarch Air Group – Because Experience Matters.
Havana, Cuba Private Jet Rental Cost
Havana private jet rental range from $2,000 – $17,000 per billable flight hour or more. Turboprop jets cost from $1,800 to $2,400 per hour, light jets cost from $2,400 to $3,900, mid-size or super-midsize jets cost from $4,200 to $8,100 per flight hour, while heavy and ultra-long range jets per flight hour cost from $7,200 to $17,800.
Airports for Private Jet near Havana, Cuba
HAV, MUHA, José Martí International Airport
UPB, MUPB, Playa Baracoa Airport
FAQ: Private Jet Flights to Havana, Cuba
Why choose a charter jet to Havana with Monarch Air Group?
Monarch Air Group specializes in efficient transfers and comfortable flights for travelers going to and from Havana. Our company provides personalized service to all clients who charter private aircraft. We offer different options for travel companions, departure times, and tourist attractions. For more information on charter flights to Havana, please reach out to our staff.
What Types of the Private Jets Can Use for Havana?
When making charter flight reservations to Havana, you can select from a variety of aircraft types. Heavy, light, turboprop, and VIP aircraft are all options. The choice of aircraft will be influenced by details like the distance to be traveled, the number of passengers, and their preferred level of comfort. Our crew will consider your unique requirements and preferences while choosing the best aircraft for your trip.
What are the Benefits of Flying Havana Private Jet?
Selecting a private flight versus a commercial trip has several benefits. You can avoid airport lines and travel directly to your destination, saving crucial time by choosing a private flight. Additionally, traveling privately to Havana has several advantages, including as first-rate service, total privacy, and the chance to enjoy your trip to the fullest.
Can I Bring My Pet on a Private Jet to Havana?
We are happy to announce that we now offer pet-friendly flights to Havana. It is significant to remember that every flight has unique needs and limitations. Our top priority is the comfort of every passenger, including you and your pet friends.
Popular Destinations near Havana by Private Jet
Located east of Havana, Varadero is a famous beach resort town known for its pristine white sandy beaches, crystal-clear waters, and luxurious resorts. It's a popular destination for tourists seeking sun, sand, and relaxation.
Situated west of Havana, the Viñales Valley is a picturesque UNESCO World Heritage Site known for its stunning landscapes, tobacco plantations, and traditional rural lifestyle. It offers beautiful limestone mogotes (karst formations), caves, and opportunities for hiking, horseback riding, and exploring tobacco farms.
Matanzas is located east of Havana, known as the "Athens of Cuba" due to its rich cultural heritage. It offers attractions such as the famous Bellamar Caves, the San Carlos Borromeo Cathedral, and the Sauto Theater. The city is also a gateway to the beautiful beaches of the northern coast, including Varadero.
Located southeast of Havana, Cienfuegos is a charming city known as the "Pearl of the South." It boasts a well-preserved French colonial architectural style, a beautiful bay, and a relaxed atmosphere. Popular attractions include the city's historic center, Punta Gorda, and the Jagua Fortress.
Our private airplanes are equipped with cutting-edge technology to increase flying effectiveness and guarantee passenger safety. We are dedicated to offering top-notch customer service and tailoring our solutions to satisfy each client's unique requirements. Please check our "Frequently Asked Questions" page or get in touch with us for further details.