Monarch Air Group provides private air charter in Brussels, Belgium. Our clients benefit from top-notch service, unrelenting dedication to safety, wide selection of aircraft, and years of experience in chartering private jets. To obtain a free quote, please use our online quoting tool provided below, or call toll-free 1-877-281-3051.
Charter a private jet to&from Brussels, Belgium
Book a Private Jet Charter to and from Brussels, Belgium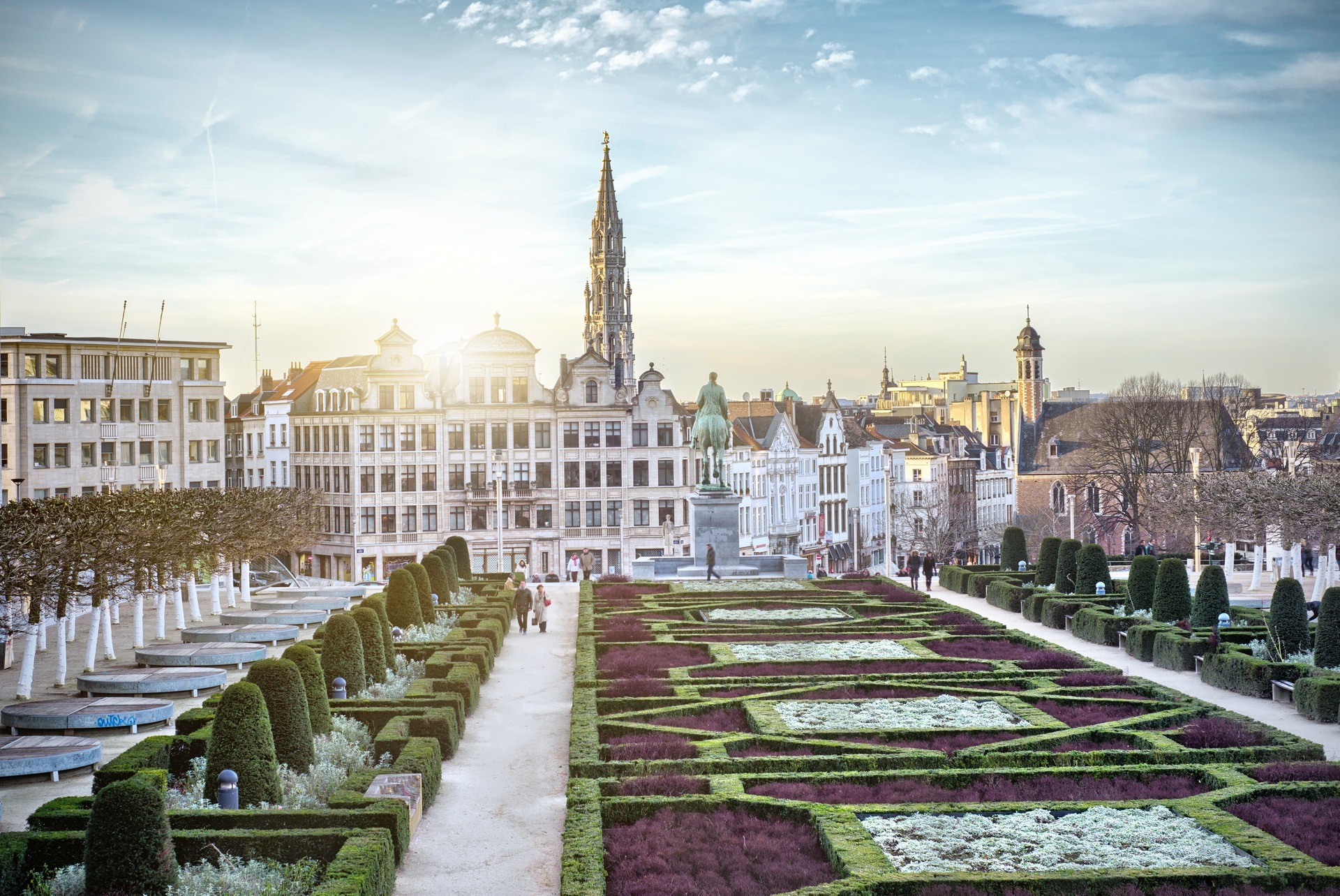 Monarch Air Group provides private jet charter flights in and out of Brussels, Belgium.
Brussels is the capital of Belgium, and most consider it to be the capital of the European Union as well. It is a luxurious city, drawing millions of travelers worldwide to experience its hospitality and history. A private flight to Brussels is ideal for those who want to see both ancient architecture and modern structures.
Brussels boasts squares, medieval streets, beautifully decorated boulevards, beautiful parks, impressive monuments, great restaurants, and cafes. Brussels is one of the top 10 cities on your charter jet tour to Europe. It especially stands out for its art and delicious cuisine. Enjoy craft beers, Belgian chocolates, and a visit to Mini-Europa Park with a direct charter flight to Brussels.
The most popular tourist attractions are the Musee Horta, the Atomium, and the Medieval Grand-Place. When you charter a flight to Brussels, see the Royal Palace in the city center, the Stoclet Palace, and the Palace of Justice.
The nearest airport for Brussels private jet charter is Brussels Airport (BRU) which is 10 km away. Other nearby airports for private jet Brussels include Charleroi Airport (CRL) (43 km), Lille Lesquin Airport (LIL) (92 km), Eindhoven Airport (EIN) (99 km), and Rotterdam Airport (RTM) (122 km).
To book a private jet charter to or from Belgium with Monarch Air Group, simply contact us by phone. Our team of aviation experts is available 24/7 to assist you with your booking and answer any questions you may have.
Brussels Private Jet Airports
BRU, EBBR, Brussels Airport
CRL, EBCI, Brussels South Charleroi Airport
ANR, EBAW, Antwerp International Airport
FAQ for Private Jet Charter Flights to Brussels
Why choose a private jet to Brussels with Monarch Air Group?
Monarch Air Group guarantees safe and comfortable travel, exclusive service conditions, and a wide choice of aircraft. We are also known for our competitive prices and carry orders according to safety standards. We only have highly qualified and trained staff to guarantee an impeccable Brussels private jet charter experience. Call one of our agents for your Brussels private jet charter needs.
How much does it cost to book a Brussels private jet charter?
The cost of a Brussels private jet hire is based on the number of hours you spend on the trip and the type of aircraft. Our work is based on transparency and customer care, so you can always trust that our prices are fair. You can contact our specialists if you can't find the information you need on air charter Brussels. Moreover, you can get a rough flight cost estimate by using the private jet charter cost estimator.
Here are some approximate prices for private flights to Brussels:
Charter a Private Jet to Brussels from London will cost from $5,750;
Charter Flights from Brussels to Nice will cost from $6,080;
Private Flights to Brussels from Paris will cost from $5,180;
*Estimated price before taxes & fees.
What types of private jets can use for Brussels charter flights?
Monarch Air Group can provide VIP jets, airliners, and heavy, light, or turboprops for Brussels charter flights. The choice depends on the distance flown, the level of comfort required, and the number of passengers. Our team will fulfill all your requirements so that our services will meet your expectations when hiring a private jet.
| Aircraft type | Passengers | Non-stop range | Cruising speed | Intended use |
| --- | --- | --- | --- | --- |
| Light Jet | up to 6 passengers | about 700 – 2,000 miles | 476 to 518 mph | for comfortable short- to mid-range distances |
| Midsize Jet | up to 10 passengers | about 1,300 – 1,500 miles | 422 to 541 mph | to fly nonstop from coast to coast |
| Super midsize Jet | up to 10 passengers | about 3,500 – 4,000 miles | 490 to 590 mph | for longer flights |
| Heavy Jet | up to 18 passengers | about 6,000 miles | 480 to 551 mph | traveling overseas in luxury for an intercontinental flight |
| Turboprops | up to 10 passengers | about 600 – 1,900 miles | 220 to 360 mph | for short- to mid-range flights |
| Ultra-Long Range Jet | up to 19 passengers | about 2,800 – 7,685 miles | 460 to 594 mph | for long-haul travels |
| Helicopters | up to 28 passengers | about 250 – 600 miles | 150 to 175 mph | for passenger and cargo transportation |
What are the advantages of flying on a Brussels private jet?
Renting a private jet has several undeniable advantages over commercial flights. Consider traveling worldwide on any size aircraft, depending on your preferences. You can also get to your destination as quickly as possible, arrange a group charter or book a last-minute flight. Expect the process to be fast and efficient. Our specialist is available to you 24 hours, seven days a week, to take care of all your needs.
Popular destinations near Brussels by private jet
Bruges is one of the most visited and photographed cities in Europe.
Lille – in northern France, was recognized as the cultural capital of Europe.
Rotterdam – one of the world's largest ports, is now also becoming a tourist destination in its own right.
Dusseldorf – is home to fashion, art, and the headquarters of many multinational corporations.
Reims – has an outstanding historical and cultural heritage.
Our clients travel on efficient and comfortable private jets. If you haven't found the answers to all your questions, you can contact our experienced and reliable team at any time or visit our air charter FAQ page.