Monarch Air Group provides a private air charter in Basseterre, Saint Kitts and Nevis. Our clients benefit from top-notch service, unrelenting dedication to safety, a wide selection of aircraft, and years of experience in chartering private jets. To obtain a free quote, please use our online quoting tool provided below, or call toll-free 1-877-281-3051.
Charter a private jet in Basseterre
About Basseterre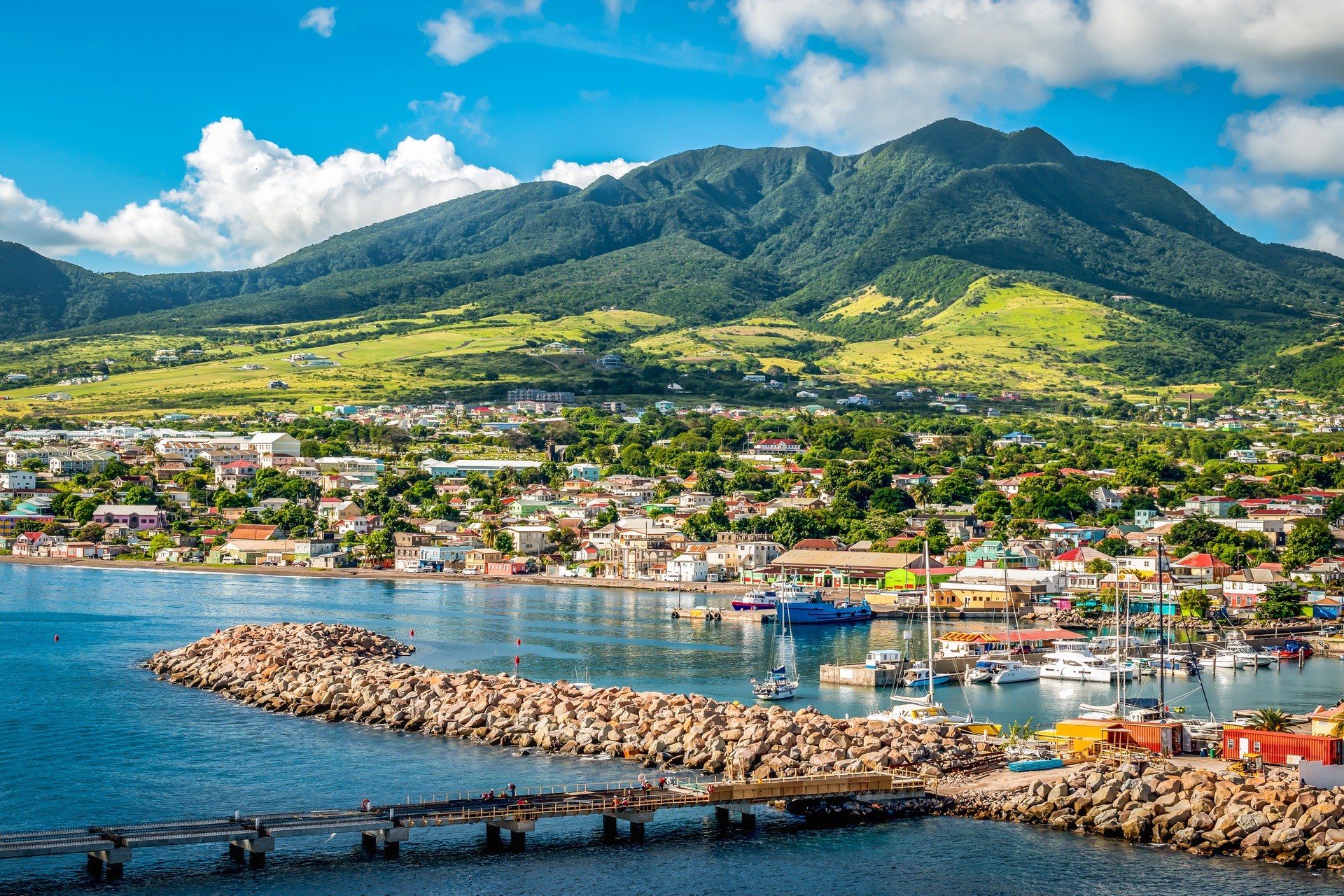 Monarch Air Group offers private jet charter services to and from Basseterre, Saint Kitts and Nevis.
One of the oldest towns in the West Indies, Basseterre is conveniently located on the south coast of St. Kitts. It is the country's capital after the expulsion of the French from the island and is home to more than 11,000 people. Throughout its history, the city has survived many colonial wars, earthquakes, and hurricanes. Today it is a popular tourist destination for those who want to dive into the times of the colonists.
A large part of the memorable places in Basseterre are in the center, Independence Square, a popular park for recreation and walks among visitors and residents of the city. There are many comfortable walking paths, benches, and greenery. Also, the Craft House operates a folk crafts workshop on the grounds of Southwell Industrial Park. Attractive jewelry and items can be purchased here, and artisans are trained. In addition, visitors should visit the Cathedral of the Immaculate Conception, the Berkeley Memorial with Royal Palms, the St. Christopher Island History Museum, and numerous green spaces. Not far from town is Romney Manor Plantation, which features the ruins of the plantation's original castle and beautiful botanical gardens. Another important place in the surrounding area, Brimstone Hill-Fortress National Park, has been designated a UNESCO World Heritage Site. Basseterre is a beautiful destination at any time of year.
On St. Kitts near downtown Basseterre is the Robert L. Bradshaw Airport (SKB, TKPK). It is the public airport serving St. Kitts and Nevis and serves about 400,000 passengers a year, including clients of private charters to and from Basseterre.
Basseterre Airports within 70 miles
1. SKB, Robert L. Bradshaw International Airport, Basseterre, Saint Kitts and Nevis
2. NEV, Vance W. Amory International Airport, Charlestown, Saint Kitts and Nevis
3. EUX, F.D. Roosevelt Airport, Sint Eustatius, Netherlands Antilles
4. SAB, Juancho E. Yrausquin Airport, Saba, Netherlands Antilles
5. SBH, Gustaf III Airport, Gustavia, Saint Barthelemy