Monarch Air Group provides private air charter in Saint Kitts and Nevis. Our clients benefit from top-notch service, unrelenting dedication to safety, wide selection of aircraft, and years of experience in chartering private jets. To obtain a free quote, please use our online quoting tool provided below, or call toll free 1-877-281-3051.
Charter a private jet to&from St. Kitts and Nevis
About Saint Kitts and Nevis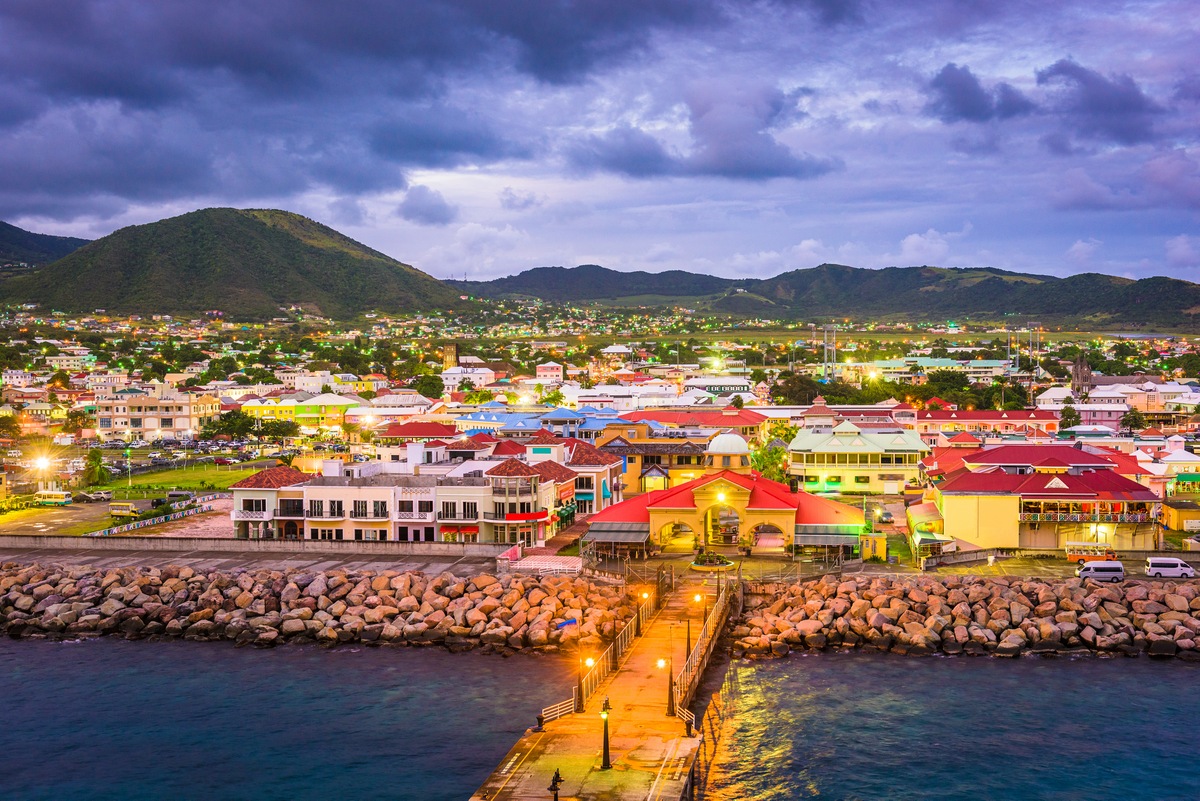 Monarch Air Group offers private jet charter services to and from St. Kitts and Nevis.
Saint Kitts and Nevis is the smallest country in Central America in the Caribbean Sea and consists of two islands: Saint Kitts and Nevis, which separates the Caribbean Sea from the Atlantic Ocean. The islands of Saint Kitts and Nevis are the two sleepiest places in the Caribbean and one of the few countries in the region where agriculture continues to play a greater role in the economy than tourism. Both islands are of volcanic origin. The total area of the country is 261 km2 with a population of about 42,500.
St. Kitts is a more developed island for tourists, and Nevis is known for its unspoilt nature. Both islands offer amazing activities for water sports enthusiasts: sailing, surfing, diving, exploring coral reefs, exploring shipwrecks and underwater caves, water skiing and kayaking. Visitors can also hike or explore the island by bike.
Robert L. Bradshaw International Airport (SKB) is the nearest major airport and is 2 km from Basseterre, the capital city.
St. Kitts and Nevis Map
St. Kitts and Nevis Airports For Private Jets within 70 miles
1. SKB, Robert L. Bradshaw International Airport, Basseterre, Saint Kitts and Nevis
2. NEV, Vance W. Amory International Airport, Charlestown, Saint Kitts and Nevis
3. SAB, Juancho E. Yrausquin Airport, Saba, Netherlands Antilles
4. SBH, Gustaf III Airport, Gustavia, Saint Barthelemy
5. SXM, Princess Juliana International Airport, Philipsburg, Netherlands Antilles
6. SFG, L'Espérance Airport, Marigot, Saint Martin
7. ANU, V. C. Bird International Airport, Saint Johns, Antigua and Barbuda
8. AXA, Clayton J. Lloyd International Airport, The Valley, Anguilla
9. EUX, F.D. Roosevelt Airport, Sint Eustatius, Netherlands Antilles