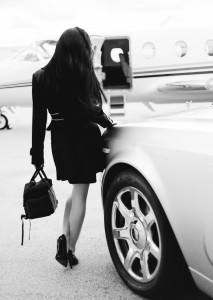 Monarch Air Group is in a strategic location to offer on-demand private air charter flights from New York to Miami.
Using our own Ft. Lauderdale based fleet or one of many preapproved vendors, we provide an extensive array of aircraft options tailored towards your budget and itinerary.
As an experienced company, our air charter services are guaranteed to be private, efficient, and flexible toward your needs.
Charter a private jet from New York to Miami
When departing from New York, flights are available from Teterboro Airport (TEB), White Plains Airport (HPN), John F. Kennedy International Airport (JFK), Newark Liberty International (EWR), and LaGuardia Airport (LGA). Primary airports serving the Miami region include Opa-Locka Executive Airport (OPF), Miami International Airport (MIA), Kendall-Tamiami Executive Airport (TMB), Fort Lauderdale-Hollywood International Airport (FLL), and Fort Lauderdale Executive Airport (FXE).
For air charter travelers to Miami, Opa-Locka Executive Airport (OPF) and Fort Lauderdale Executive Airport (FXE) serve as cost-effective options. Located 11 miles from downtown Miami, Opa-Locka Executive Airport (OPF) provides convenient access into South Miami-Dade County's business district and the heart of the city. Farther north, Fort Lauderdale's Executive Airport (FXE) situated in between Florida's Turnpike and I-95, is ideally located for immediate access to downtown Fort Lauderdale and Pompano Beach.
About Miami
Situated on the southeastern tip of Florida, Miami is the Sunshine State's epicenter for international commerce, finance, media, entertainment, art, and culture. Having more than eight different accessible airports, Miami serves more than 35 million domestic passengers a year making it the fourth largest urban area in U.S. with a population of 5.5 million people. Miami is one of the most densely populated cities in the United States ranking along with New York City, San Francisco, Boston, Chicago, and Philadelphia. In spite of Miami's size, in 2008, Forbes Magazine ranked Miami the #1 cleanest city in America for air quality, green spaces, drinking water, and citywide recycling. Miami's skyline is also ranked 19th in the world according to the Almanac of Architecture and Design and third most impressive in the United States behind New York City and Chicago. One of the most popular vacation spots in the world, Miami remains a trendy commercial hub. Downtown Miami is home to the largest concentration of international banks in the United States and Civic Center, Miami's Health District, holds the largest concentration of medical and research facilities in the United States after Houston. Whether exploring the nightlife of South Beach, the hipster or fashionista scenes of Wynwood and Design District, the historical hideaways of Coral Cables, or the "Cruise Capital of the World" — there is something for everyone.
To book a flight to Miami, call +1 954 359 0059 for our charter department. Whether for leisure or business, our charter coordinators will be able to assist you in choosing a preferred aircraft to meet your travel needs. For an estimate of what your air charter service may cost, submit your request here to price out your flight instantly.