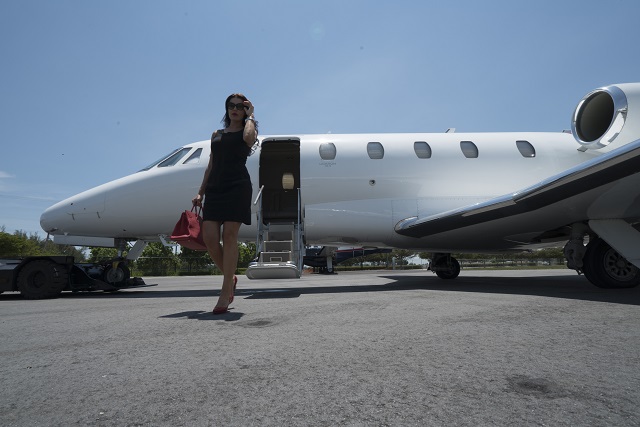 Mexico. What comes to mind when you hear this name? Its vivid Mayan history? Authentic Mesoamerican cuisine? The weather which varies between warm or hot all year long? Tulum, Mexico has all that plus more when one visits this municipality.
Charter a private jet to the Tulum, Mexico
Expect sunny beaches, water-based activities and historical ruins in Tulum, when planning one's upcoming adventure. Mexico private jet and air charter flights are highly popular these days, and exploring Tulum by private jet will add tons of comfort to your trip.
Rich in history and entertainment
Known for its serene atmosphere and white sand, Playa Paraiso beach is ideal for relaxation with a few margaritas. They also have massage tables available for a Zen-like experience. Swim or snorkel where the coral reef is located, and one will see marine life at its finest with sea turtles and a variety of different colored fishes.
The Ruins of Tulum is great for the arts and architecture lovers. Identified as a major port for Coba during the 15th century, it became one of the last cities built in the Maya walled city. Take a tour of this outdoor museum so one knows more about Mayan culture and history before its demise with diseases brought by Spaniards. Otherwise, one can only imagine what life was like for ancient Mayans as the site stands on 12-meters tall cliffs with a view of the sea.
For the daredevils with a background in scuba diving, the Temple of Doom is the place for you. Jump into a cenote before being hit by water. Underneath the liquid surface, the temple is known for the halocline effect where fresh water from the jungle meets salt water from the ocean which creates an illusion of fresh air above underwater.
Breathtaking caves
This place is not only great for footage of one's adventure but also an opportunity to explore caves. If the Temple of Doom is a bit too much of a thrill seeker, Sac Actun is another great cenote to tour. It has so many breathtaking works of nature on display that the locals believe this sacred cenote is a portal to the underworld.
The day is not over without trying out the country's culinary dishes. Step into Cenzontle for Mexican food with a flair. It is a restaurant with a bar and has been described as fine dining in an open-air garden. With candle lights on tables, diners will be cozy with this vintage dining spot and its eclectic atmosphere.