Monarch Air Group is a premier private aircraft operator with years of industry experience and a dedicated support team available to assist you 24/7. Through select joint venture agreements, our Group has access to thousands of aircraft, enabling us to consistently locate the perfect solution to fit your schedule, budget and special requests.
Charter a private jet New York to Los Angeles:
For your next nonstop New York to Los Angeles air charter flight, Monarch Air Group will save you time and money while providing the ultimate coast-to-coast flight experience.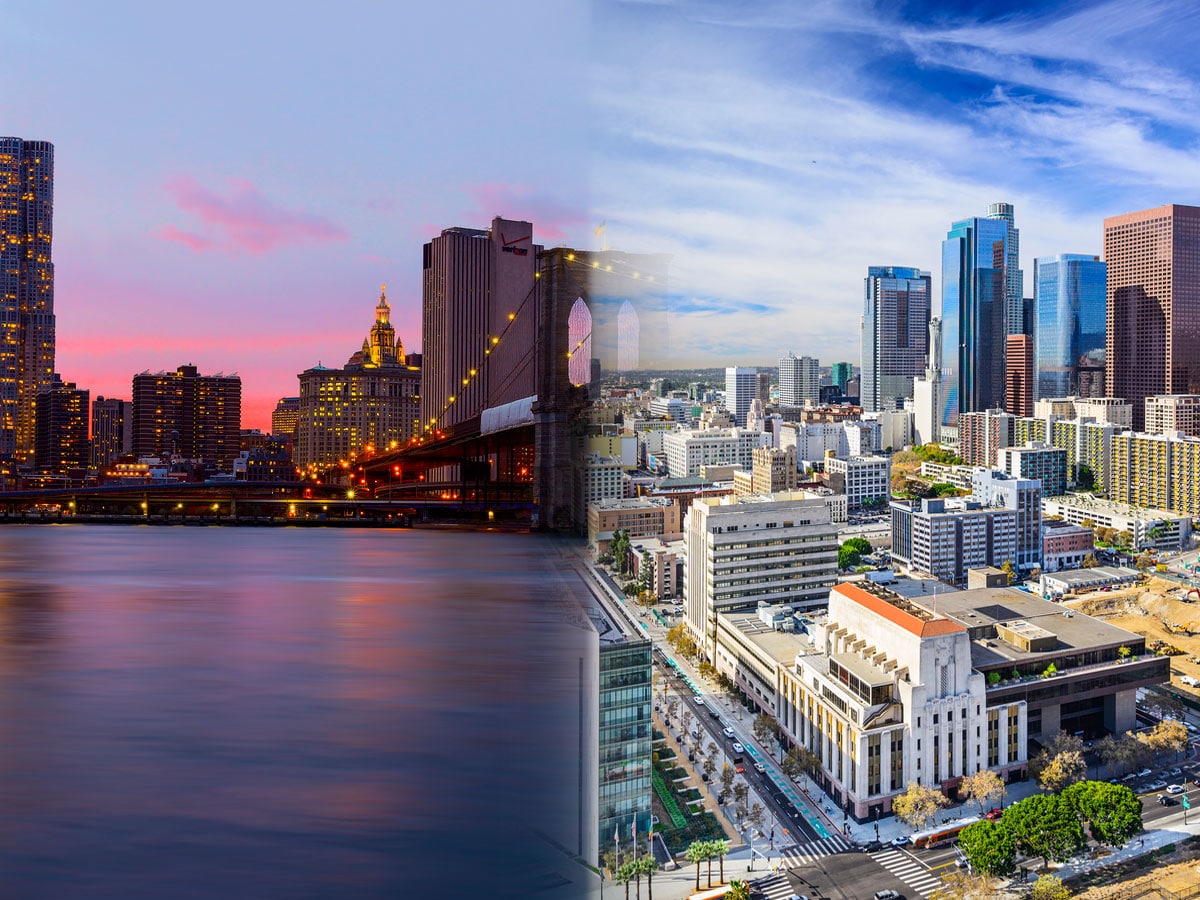 Mid-Size Jet
Mid-size jets are typically the most cost-effective choice for individuals and small groups flying from New York to Los Angeles. With a cabin height of 5'6" to 5'9", mid-size jets can seat up to 8-10 people. Seating arrangements usually consist of four club seats and a divan. Most mid-size jets also offer outside luggage compartments.
Heavy Jet
Heavy jets can comfortably accommodate up to 16 passengers and typically provide a more pleasant long-range flight experience. Cabin interior is spacious, with a height of over 6'. In select heavy jets, seats can recline to become full-length beds, allowing you to rest or take a power nap before you arrive.
Additional Amenities
For your convenience, various amenities can be arranged to make your flight more enjoyable. Videoconferencing, digital entertainment systems, catering, mounted cameras, Wi-Fi, concierge services, satellite phones, massage chairs and more – whatever your needs for your next business-related or recreational flight, just let us know. From takeoff to landing and beyond, we want your flight to be as relaxing and luxurious as you require.
Monarch Air Group has years of industry experience and is dedicated to the highest standards in safety and service. The next time you require a private air charter from New York to Los Angeles, give us a call. We will cater to your schedule while ensuring that your trip is smooth, streamlined and ultimately stress-free.
For your next New York to Los Angeles flight call us at:
+1 954 359 0059