As a premier private aircraft operator with a world-class clientele, Monarch Air Group provides air charter services to countless destinations worldwide – including the popular private flight Miami to Los Angeles route.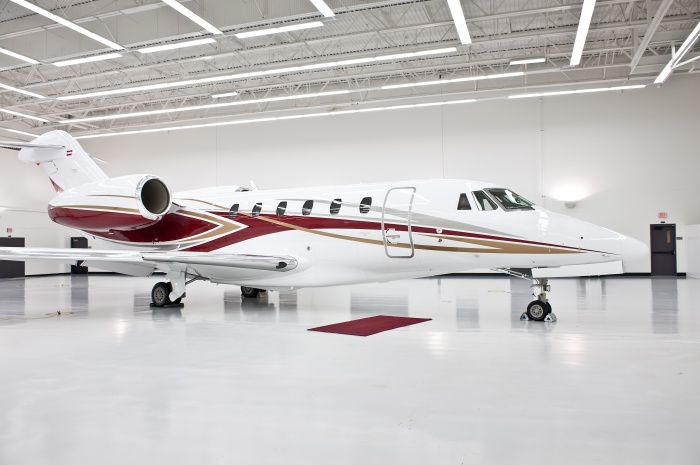 Through select joint venture agreements, we have access to thousands of aircraft and are committed to the highest standards in safety, quality and customer service.
Our Group has years of industry experience and will save you time and money while providing a streamlined, safe and luxurious flight experience. Give us a call today; we are available to assist you 24/7 in booking your next nonstop Miami to Los Angeles private jet charter.
Charter a private jet from Miami to LA:
Here is why our customers choose us:
Mid-Size Jets for Private Jet from Miami to Los Angeles
With a cabin height of 5'6" to 5'9", mid-size jets can accommodate up to 9 passengers on a nonstop private jet from Miami to Los Angeles flight. Most come with outside luggage compartments and can be equipped with additional amenities to make your long-range flight more productive and enjoyable.
Heavy Jets for Private Jet from Miami to Los Angeles
Heavy jets offer a much more spacious interior, with a cabin height of over 6' and room for up to 16 passengers. Seating arrangements vary; select jets offer seats that can recline into full-length beds. Several optional amenities further enhance the flight experience, creating a relaxing and stress-free atmosphere during your charter flight from Miami to Los Angeles trip.
Additional Amenities from Miami to Los Angeles
Various amenities allow you to conduct your business in a comfortable setting. Enjoy Wi-Fi, digital entertainment systems, catering, concierge services, massage chairs, videoconferencing, satellite phones, outside mounted cameras, and more.
Why choose a jet charter between Miami and Los Angeles with Monarch Air Group?
Using a private plane charter from Miami to Los Angeles and other popular tourist and business destinations is a popular service. You can rent a plane by emailing or calling us at the phone number listed. Our team of experts for charter jet charter from Miami to Los Angeles is available 24 hours a day. Depending on your requirements, our charter experts will offer you different types of business jets, give you details of the extras you may need on board, and advise you on the amount of luggage you may take.
How much does it cost to book a private jet charter between Miami and Los Angeles?
The cost of a private jet from Miami to Los Angeles is based on many factors. These include the number of seats, number of passengers, number of ready-to-fly modern jets, etc. Using the charter flight cost calculator on the website, you can get a rough estimate of the cost of the flight. You can find out the exact flight cost by contacting our company's charter expert.
The estimated cost of a one-way private jet from Miami to Los Angeles is as follows:
Light Jet N/A;
Mid-size Jet $32,300 – $68,080;
Super-Mid Jet $28,460 – $72,970;
Heavy Jet $37,000 – $94,010;
Ultra Long Range $54,700 – $112,070.
What are the advantages of flying from Miami to Los Angeles private jet?
There are some distinct advantages to renting a private jet compared to a commercial flight. All available aircraft are characterized by a high level of safety and comfort. The cabins are equipped with everything you need for proper rest or work, including leather seats, Internet, dressing rooms, and bathrooms. These planes are designed for individual or group charter flights for customers who like comfort, prestige, and speed. You can book a flight by plane on any day or night. You can take advantage of our round-the-clock service support, and you can choose any route at an optimal price.
How to book an empty leg flight from Miami to Los Angeles?
The empty legs system allows you to use a private jet on your flight and return without passengers to the base airport. It is a cost-effective way to rent a business jet. You get the full range of services on board, and the cost of the flight is reduced by 30-70% compared to the regular price. We are ready to advise you on any questions regarding an empty leg flight from Miami to Los Angeles.
Our clients travel on efficient and comfortable private jets. If you haven't found the answers to all your questions here, you can contact our experienced and reliable team at any time or visit our air charter FAQ page.
Monarch Air Group will go above and beyond to create the ultimate air charter experience. Call us today for a free quote.
For your next Miami to LA flight call us at:
+1 954 359 0059