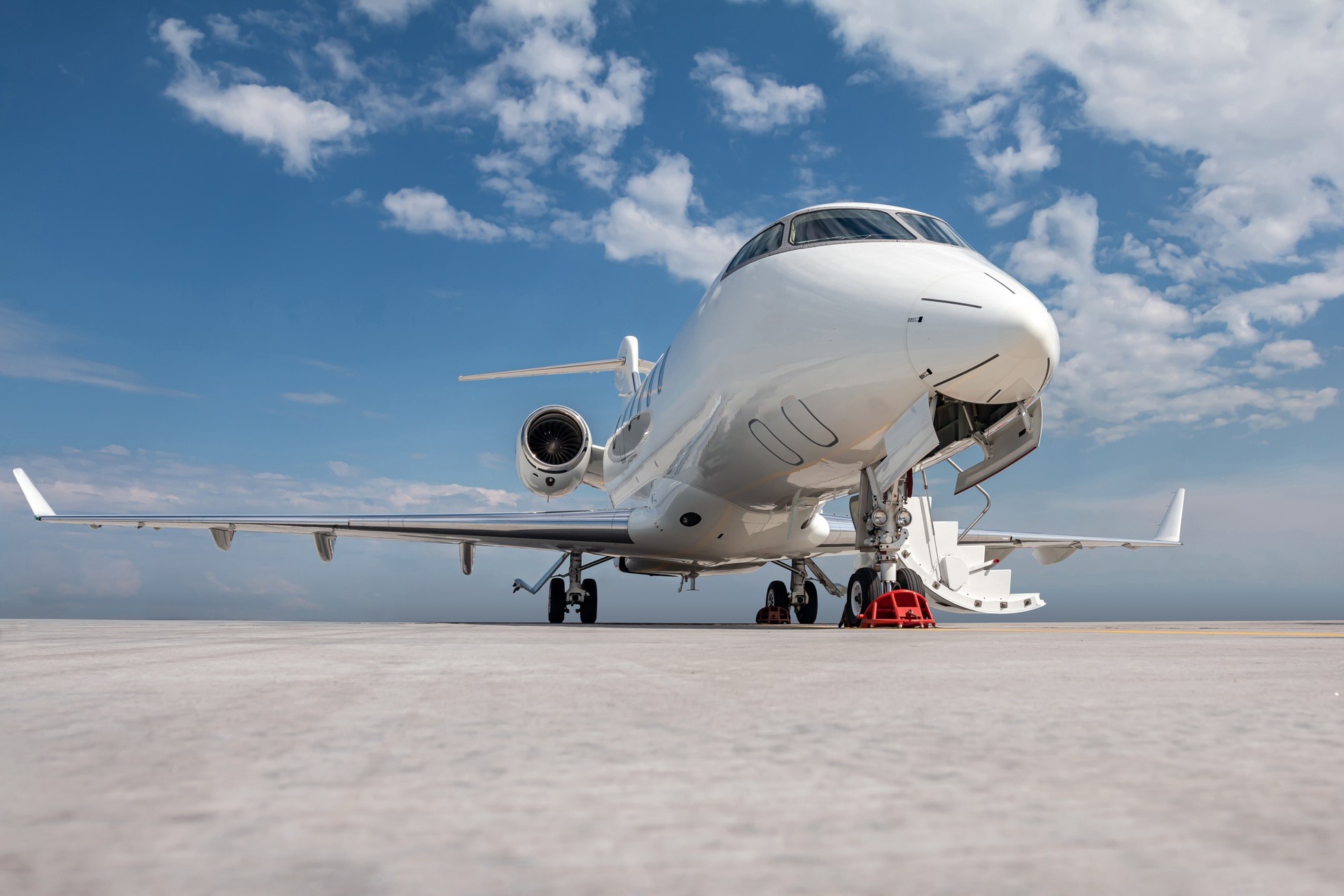 Whether you're a group of fans or need to travel alone, a FIFA World Cup Qatar 2022 charter flight will be a cost-effective and hassle-free way to travel at your convenience. Every detail of your flight will be considered and organized by a professional team to ensure the most comfortable flight possible.
Tens of thousands of people are expected to travel to Qatar for the world's most important soccer tournament. Charter a private jet to the 2022 FIFA World Cup Qatar with Monarch Air Group for a luxurious private flight experience with top-class amenities.
What is World Cup Qatar 2022?
Qatar will host the FIFA World Cup from November 20 to December 18, 2022, promising to be different from all the previous ones. It will be the 22nd-ever world soccer championship. Thirty-two teams will participate in the tournament.
Eight stadiums in five cities – Doha, Lusail, Al Rayyan, Al Khor, and Al Wakrah – will host matches of the planetary championship. The final game of the World Cup 2022 will be played on December 18 at the National Stadium in Lusail, which seats 80,000 spectators.
This is the first World Cup held outside the traditional May-July period and in the Arab world. By booking a private jet to Qatar for the 2022 FIFA World Cup 2022, you can avoid extra protection and security, crowded airport terminals, and more.
FIFA World Cup 2022 Qatar Charter Jet Cost
Our prices for private jet charters to World Cup 2022 remain competitive due to long-term agreements and increased flexibility. The main factors affecting the total cost of private aircraft to FIFA World Cup 2022 Qatar are the private jet type, and required onboard amenities.
Mid-size and super-midsize category jets can fly 5 hours non-stop and are designed for medium-duration travel. The average hourly rate for a mid-size jet is $3,200 – $4,300, and for a super-midsize jet $4,300 – $6,000.
Heavy and ultra-long-range jets are designed to carry large groups of people over long distances. Jets also give a lot of room to move around during the flight, extra space for luggage, a variety of cabin configurations, and luxurious interiors. The average hourly rate for a heavy aircraft is $5,600 – $8,000, and for an ultra-long range jet $8,000 – $11,000.
Our specialists will explore the options and provide the best price. Also, you can use the private jet charter cost estimator for a rough quote on private travel. Pre-booking will allow you to make a deal that meets your requirements.
Advantages of Charter a Private Jet for FIFA World Cup 2022:
Take control of the entire flight;
Travel with the group;
Feel safe;
Luxury Travel;
Minimize airport procedures.
Top Private Jet Airports World Cup 2022 Qatar
When you choose a charter flight to World Cup 2022 Qatar, you can pick a landing spot as close to your destination as possible. Qatar has several airports that make traveling by private jet convenient.
Doha International Airport (OTBD) may be the main airport for jet charter flights to FIFA World Cup 2022. The airport's proximity to downtown Doha is just 15 minutes away.
Drive time from OTBD to the World Cup 2022 stadiums:
Al Janoub Stadium – ~14 minutes;
Al Thumama Stadium – ~ 15 minutes;
Stadium 974 – ~ 16 minutes;
Education City Stadium – ~26 minutes;
Ahmed Ben Ali Stadium – ~ 30 minutes;
Lusail stadium – ~ 30 minutes;
Al Bayt stadium – ~ 53 minutes.
Hamad International Airport (OTHH), an airport a few miles from the center of Doha, can handle all types of aircraft, from mid-size jets, and long-range jets to VIP airliners. Also, you can choose Al Khor Airport (OTBK), just south of city, which serves as the annual Al Khor overflight site.
Minimize prolonged airport procedures by booking a private jet charter flight to the FIFA World Cup. Even if you've attended the World Cup a few times, it's time to take your experience to the next level. Our private aviation experts will create the perfect air charter World Cup 2022 for you.
Book your Private Jet Charter for the FIFA World Cup 2022 in Qatar Now
Monarch Air Group offers a personalized approach to make your private travel to the FIFA World Cup 2022 a gratifying experience. Charter a small private jet or a luxury VIP jet for the FIFA World Cup 2022 in Qatar by contacting our team of experts today. An excellent travel option provides the opportunity to spend a luxurious vacation or stay productive during your flight, as well as enjoy fine meals and individual service.
Travel by private jet during the FIFA World Cup 2022 with your friends and loved ones. Our experienced team can provide short and long return charter flights tailored to your schedule. By chartering a jet to World Cup Qatar, you can rest assured that you won't miss a minute of the game.